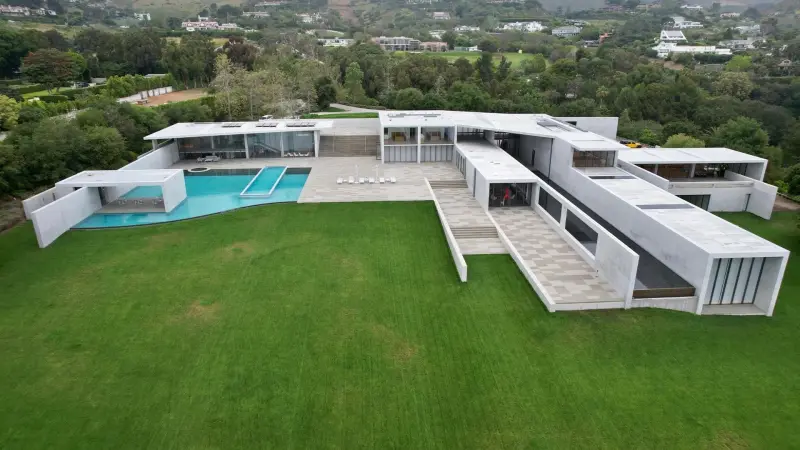 Jay-Z and Beyonce's new home in Malibu is a stunning addition to their real estate portfolio. The power couple have long been known for their expensive tastes and this property purchase is sure to add to their impressive collection of properties. With Malibu being one of the most sought-after destinations in the world, this new real estate acquisition is sure to be a great investment for the couple.
The Most Expensive House in California

Jay-Z and Beyonce's real estate portfolio has just gotten bigger and more impressive with their recent purchase of a stunning estate in Malibu. The property, which was privately listed at $295 million, was bought by the power couple for a rumored and staggering $200 million – the most ever paid for a California home and the second-most ever paid for a U.S. residence. The estate spans 8 acres of blufftop land and includes direct access to a beach, as well as a 40,000-square-foot mansion designed by renowned architects Tadao Ando and WHY Architects.
Aside from the impressive features of the estate, Jay-Z and Beyonce are known for their extensive collection of modern art, which includes works by Jeff Koons, Andy Warhol, Damien Hirst, and Marcel Duchamp. The estate's backyard boasts two giant outdoor pools and the property is noted for its extensive use of concrete, making use of Pacific Pervious Concrete, which further adds to the uniqueness of the property.
This recent purchase is just one of many impressive homes in the couple's real estate portfolio, which includes various properties in different locations. With their keen eye for luxury homes for sale, the couple has continued to invest in properties that reflect their lavish lifestyle.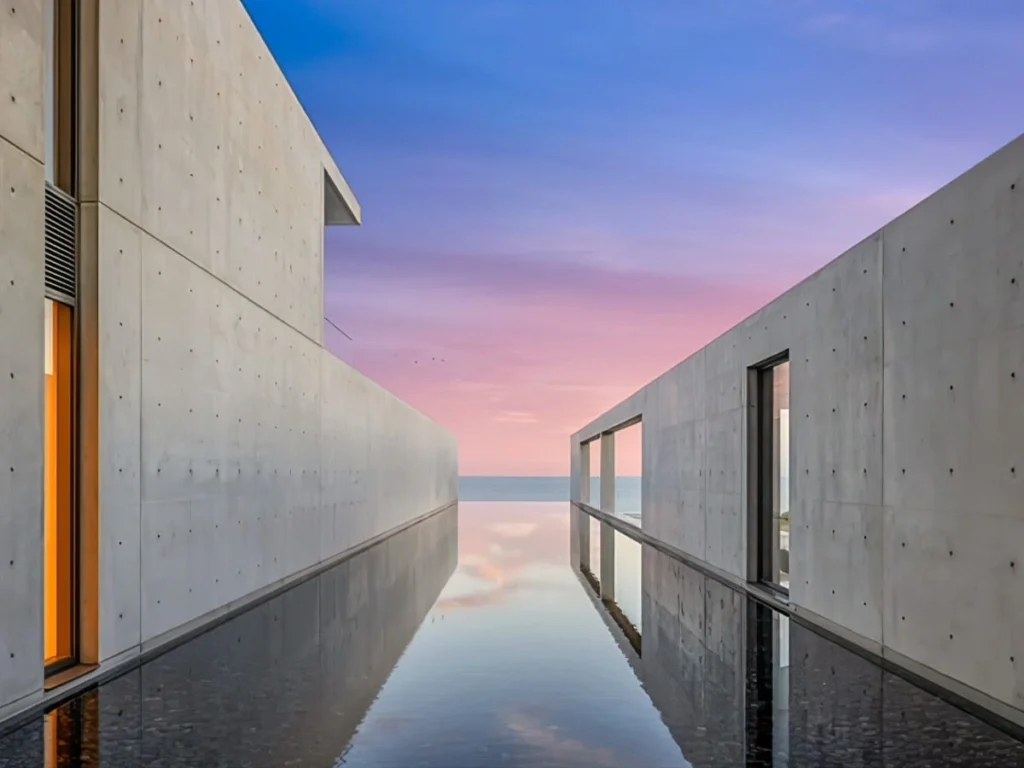 Modern Architecture

Jay-Z and Beyonce's recent home purchase in Malibu has sparked interest and excitement among fans and real estate enthusiasts alike. The property in question is a stunning estate that was first commissioned in the late 1990s by Bill and Maria Bell and took a staggering 15 years to plan and build.

The Malibu estate is a masterpiece of concrete construction, featuring durable material in its driveway, motor courts, and even the house itself.
But perhaps the most alluring feature of the Malibu property is its magnificent backyard. Boasting a lush, grassy lawn and giant outdoor pools, the estate is a true paradise for those who appreciate the finer things in life.
It's worth noting that information on the Malibu estate is scarce, as it was never officially listed on the open market. However, rumors suggest that the property was sold for a staggering home value that is reflective of its unparalleled beauty and prestige.
Features and Amenities of The Malibu Home

The Malibu home boasts an impressive range of features and amenities that make it the epitome of luxury living. This expansive property spans over two acres and is situated in one of the most coveted locations in Malibu. It offers breathtaking views of the Pacific Ocean and Santa Monica Mountains, making it a truly magnificent retreat.
One of the standout features of this property is its four outdoor swimming pools, perfect for enjoying a refreshing dip while soaking in the stunning scenery. For post-performance recovery, the couple will enjoy the spa and wellness center which offers a range of indulgent treatments and services.
For entertainment, the Malibu home includes a media room equipped with the latest state-of-the-art technology, allowing for the ultimate viewing experience. There are also multiple outdoor entertaining areas, providing ample space for hosting events and gatherings.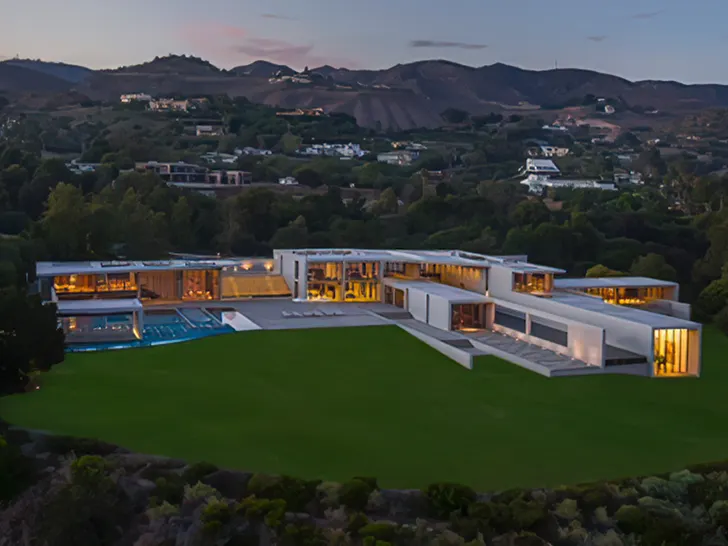 Bulletproof. Windows.
Sports enthusiasts will love the full-sized basketball court, where they can enjoy some friendly competition with family and friends. For staff, there are quarters available, making it easy to accommodate those who work within the estate. And for those who are avid car collectors, the 15-car garage is a dream come true.
What sets this Malibu home apart from others on the market is its pocketing glass doors and windows, which are bulletproof. This added security feature ensures the safety of the property's occupants while still allowing for unobstructed views of the breathtaking surroundings.
With all these amazing features and amenities, it's no surprise that this property was in high demand. According to the Realtor overseeing the sale, it was one of the most sought-after Homes for Sale in Malibu.
Jay-Z and Beyonce's Malibu Home is a testament to their love for luxurious living. This Malibu property provides the ultimate in relaxation, entertainment, and security. It's an investment that is sure to provide many happy memories for years to come.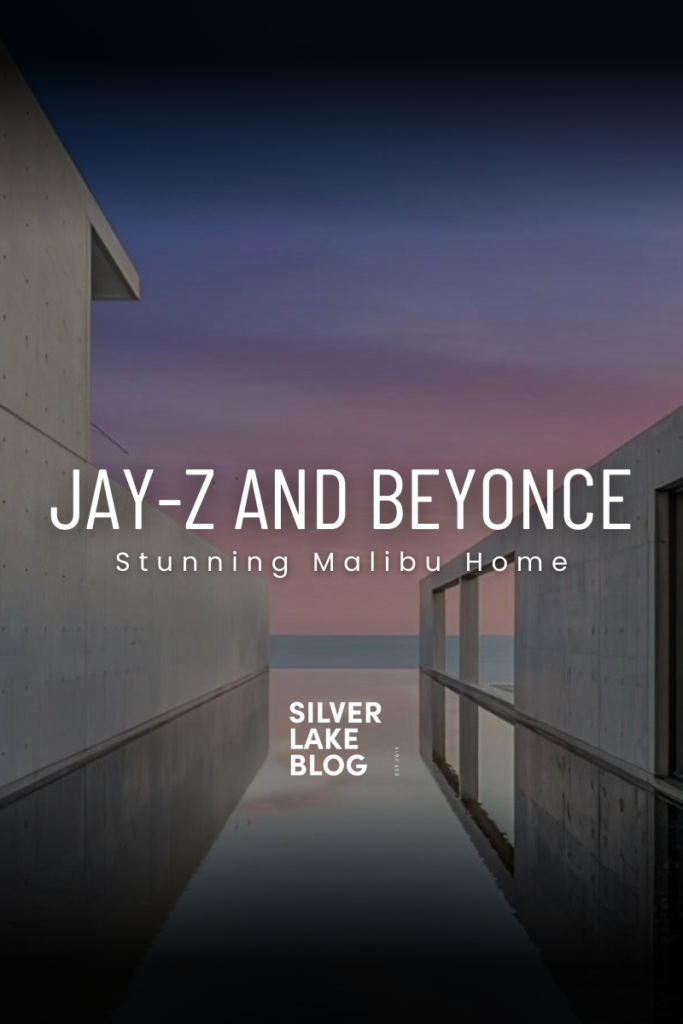 ---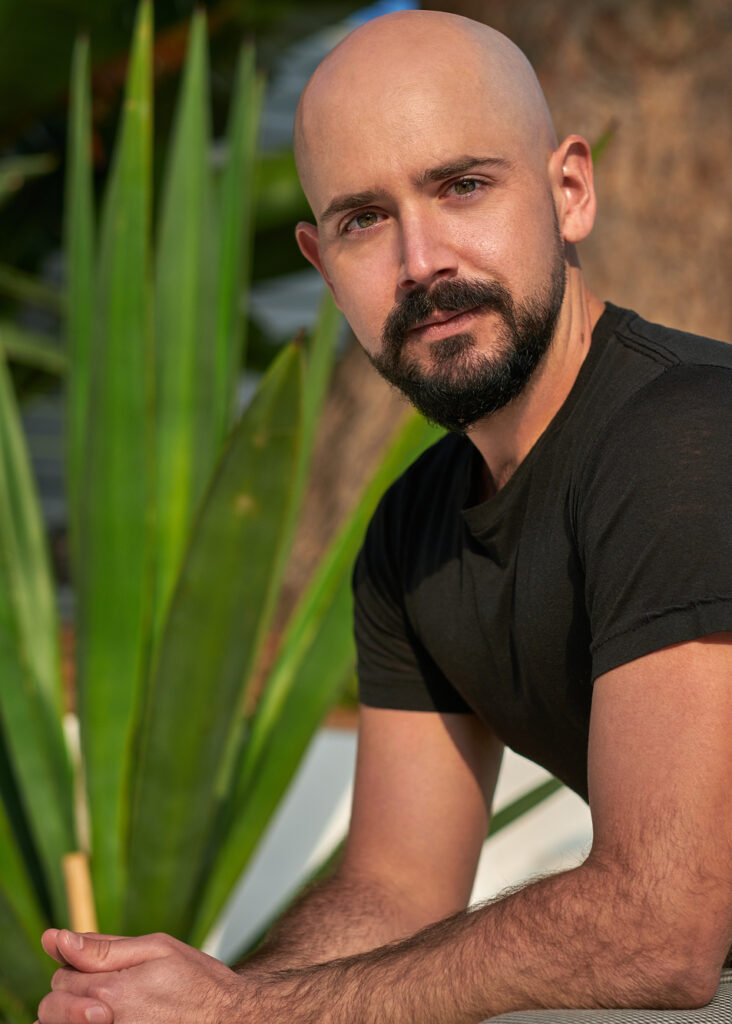 This blog post was created by Todd Pivetti, one of Los Angeles' top Real Estate Agents with The Shelhamer Real Estate Group. He is a longtime resident of North East LA, (Los Feliz), and is unabashedly obsessed with all things East Side. When he's not writing blog posts or selling homes he's volunteering at the LGBT Center or looking for the best new thrift stores.
If you have questions about this blog, or have any Real Estate needs – don't be shy, say Hi!
323-804-8167
todd@shelhamergroup.com


Find us on Insta
@notyourdaddysrealtor