In this article, Top most luxurious celebrity homes in Los Angeles, we're gonna check out a few "over the top" celebrity pads. You would think that celebrities get tired of having paparazzi buzzing around like pesky mosquitoes all the time or the tour buses parked in front of their homes, yet some of the richest and famous choose to make their home in the hills of Hollywood anyway. Because most celebrity homes in Los Angeles are in gated communities, you probably won't be able to pop up on their doorstep for a surprise visit, so until you make a new celebrity friend, here's your sneak peek.
Kim Kardashian and Kanye West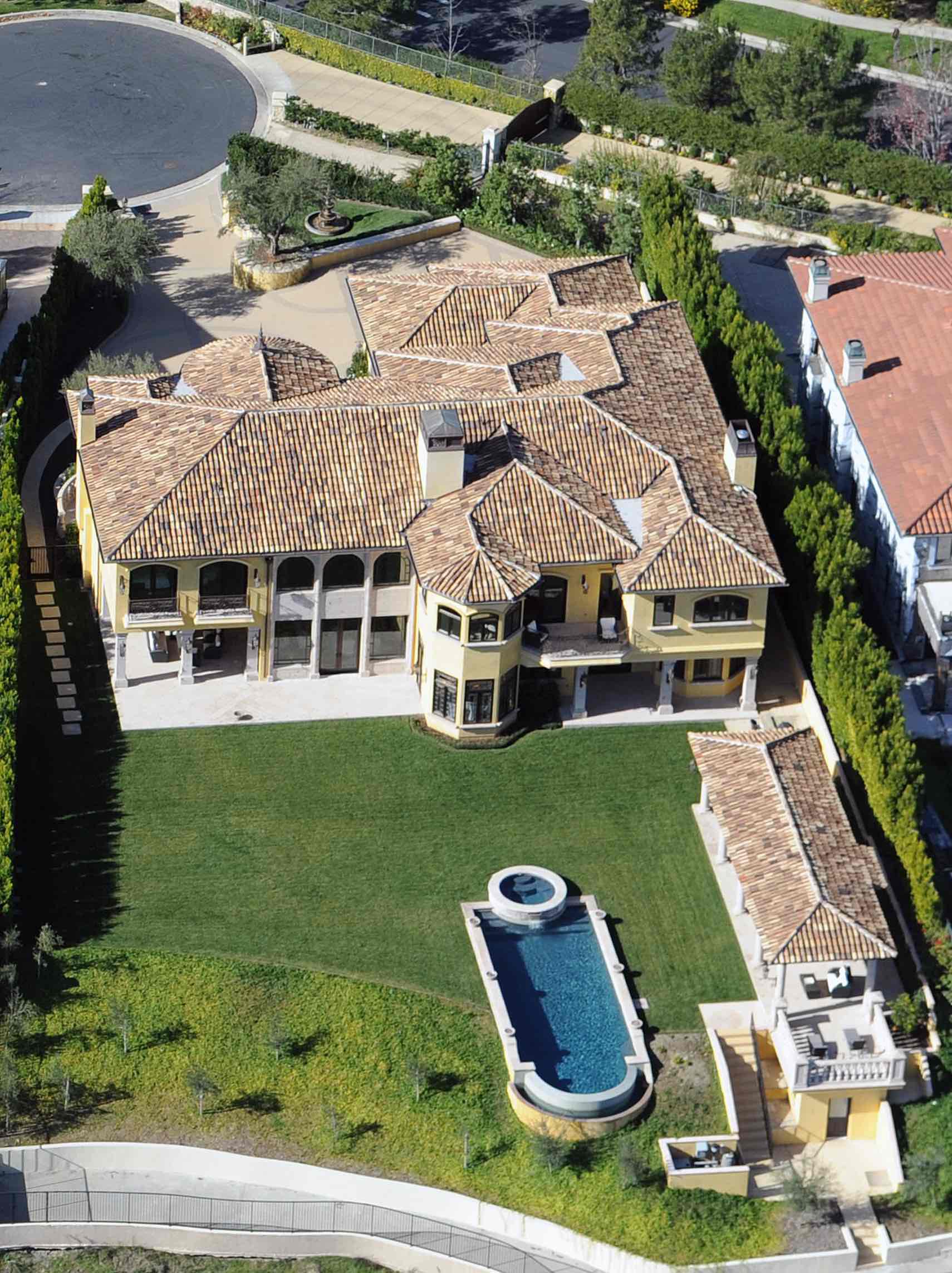 After spending more than $20 million and over three years renovating their Hidden Hills home, Hollywood's most famous couple finally moved in at the end of 2017. Kim and Kanye bought the property for $20 million back in 2014. The couple's new compound features a complete music lab for Kanye, eight bedrooms, ten bathrooms, two swimming pools, a vineyard, and eight fireplaces (and they would probably have more if it actually got cold in Los Angeles).
Drake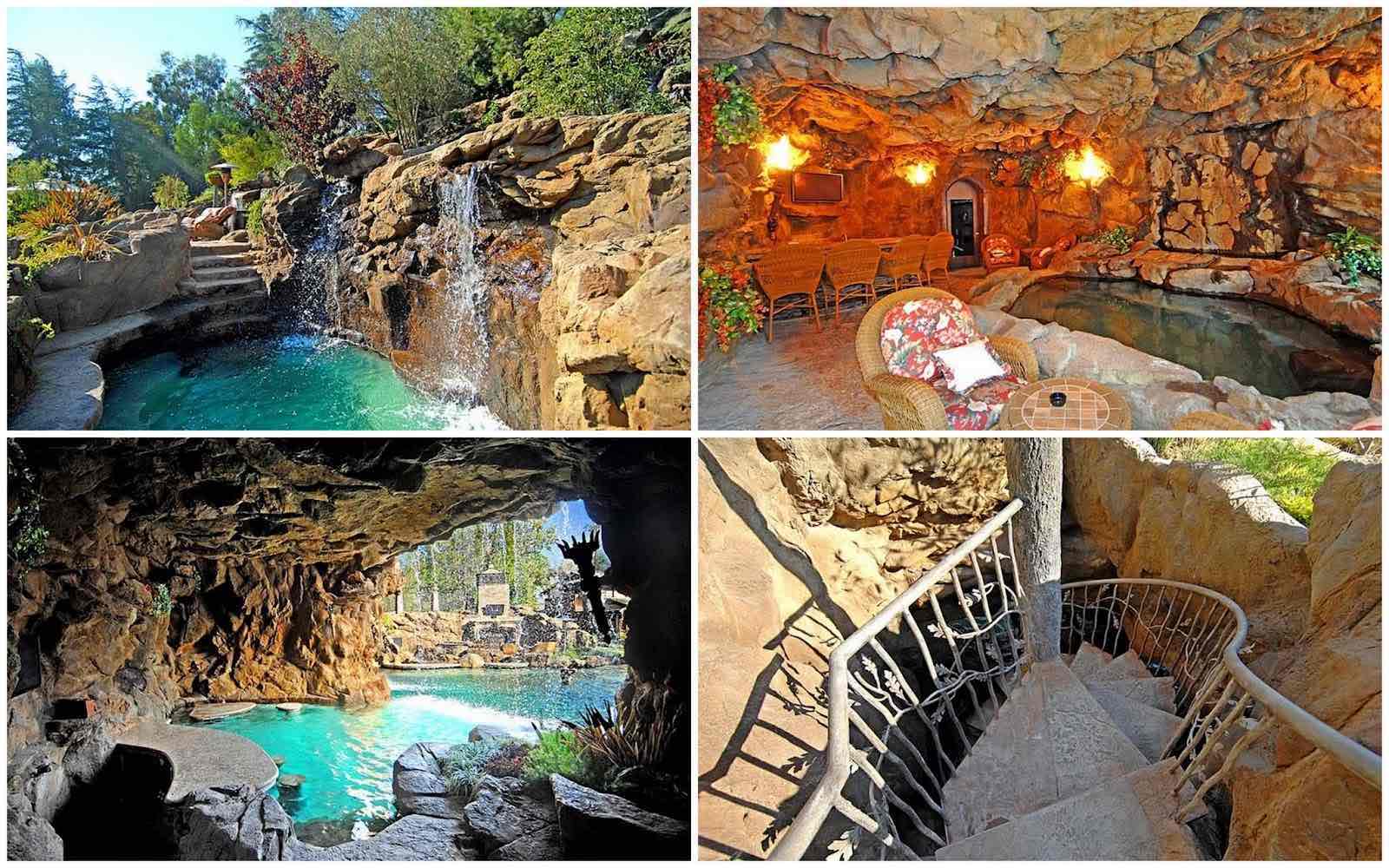 Arguably the number one man in the rap game, Drake is not shy to discuss his love of material things. And apparently, he loves pools. In his song entitled "Summer Sixteen," the Toronto native brags, "Now I got a house in L.A. / Now I got a bigger pool than Ye / And look, man, Ye's pool is nice / Mine is just bigger is what I'm saying." His Hidden Hills YOLO Estate sits on three acres, has a 25-seat theatre, a massive wine cellar, multiple game rooms, a spa, and a massage room. The selling feature of the home? The extravagant swimming pool. With an 80-foot long rock waterslide, cascading waterfalls, and a swim-in grotto, good old Jimmy's pool probably is bigger than Kanye's.
Jennifer Lopez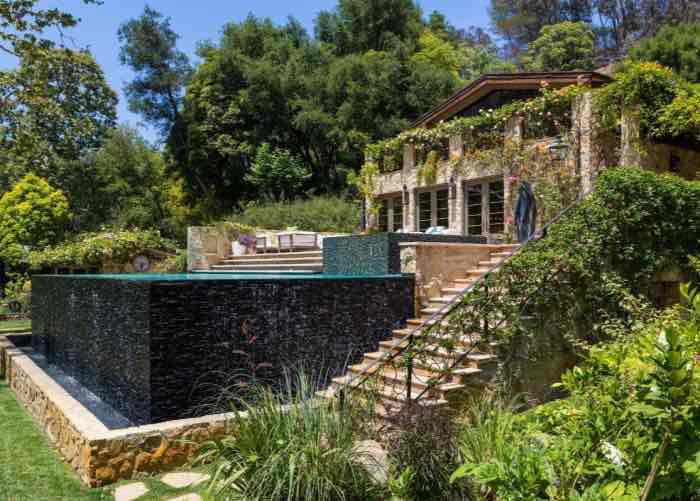 Jenny from the block is no real estate novice. From her Manhattan penthouse apartment to the Hidden Hills estate she bought with Marc Anthony, when this Latina powerhouse buys property, you know it's gonna be nice. Real nice. Her $40 million mansion covers eight acres in Bel-Air. The 13,932-square-foot home includes a three-sided infinity pool, luxury movie theatre seating 30, and massage room. She even has a private swimming pond with its own sandy beach and shower. And if that weren't enough, she can throw mini-concerts for guests in her outdoor amphitheater, which seats up to 100 people.
Johnny Depp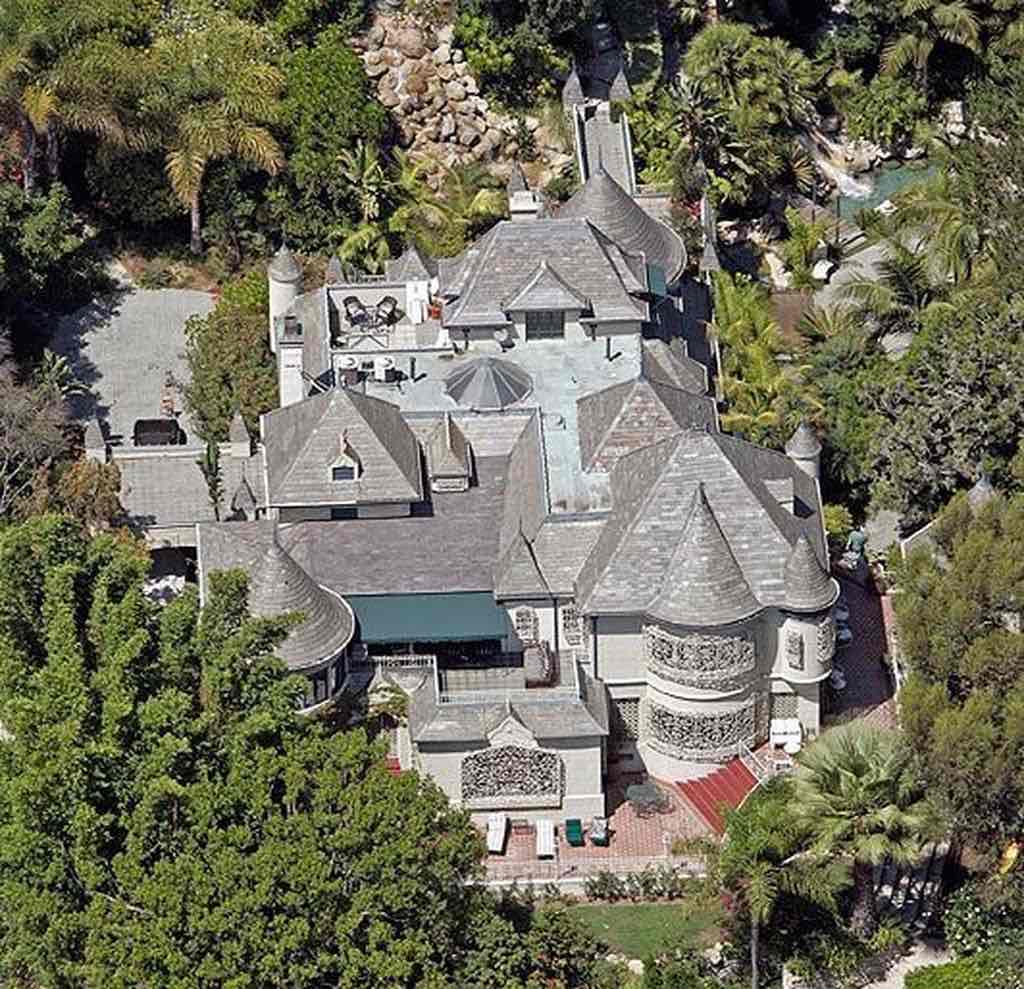 There is something mysterious about the Pirates of the Caribbean superstar, and his house (well, one of them) is no different. True to his style, Depp's Hollywood Hills estate has a signature gothic, castle look. The actor bought the compound, which is made up of five houses, back in 1995. There are a total of eight bedrooms and ten bathrooms, and the main house alone is a gigantic 7,430 square feet.
There is no shortage of celebrity homes in Los Angeles, and the thought of catching one of your favorite stars sipping tea in their garden is exhilarating. Unfortunately, since most celebs live in gated communities, you probably won't be able to catch one of them rolling out of bed and into their car in the morning. But that doesn't mean that your quest to rub shoulders with some of your favorites should end there. Los Angeles is riddled with celebrities, and you are almost guaranteed to spot one if you only know where to look.
LAX Airport
Just because they are famous doesn't mean that they can't take a commercial flight. The likes of Taylor Swift, Emma Stone, Orlando Bloom, Khloe Kardashian, and Ryan Gosling have all been spotted at Los Angeles's airport.
The Beverly Hilton
The Beverly Hilton Hotel is popping during the Golden Globes (in January) and the pre-GRAMMY Gala in February. Book a room during one of those months for your chance to mix and mingle in the lobby with the stars.
Runyon Canyon
Runyon Canyon is one of the most popular hikes among locals and celebrities in Hollywood. It is an easy, relatively short loop trail that offers some great views of the city, a place to run with your dogs off leash, and an excellent place to spot celebrities hiding under their sunglasses and hats.
If you're looking for a house for sale in Los Angeles to call home Silverlakeblog.com is an easy and fun place to start your search. If you're in the rental market you can still live in their neighborhood too! With Zumper's search options, you can narrow your choices to specific areas of Los Angeles and move in just down the street. Check out apartments for rent in LA and see how close you can get to your favorite celebrities.
Author's Bio
Darlene Mase lives on the outskirts of Atlanta, Georgia with her husband and young daughter. She is a stay-at-home mom and freelance writer who works with popular sites like Zumper.com. She also enjoys writing for her personal outdoor blog whenever she is not too tired out by life. When Darlene's not writing, you can catch her outdoors going for a hike, tending to her garden, or at the gym burning off that bacon cheeseburger she just ate. Yummy!
---
Your Los Angeles Real Estate Expert
This article, Top most luxurious celebrity homes in Los Angeles, was provided by Glenn Shelhamer of The Shelhamer Real Estate Group. If you are selling your Los Angeles home, I have a comprehensive marketing plan, including preparing your Los Angeles home properly that will help get your home sold in less time and for more money. Call me at 310-913-9477 or contact me to discuss how I will get your home sold.
Source: SilverLakeBlog.com