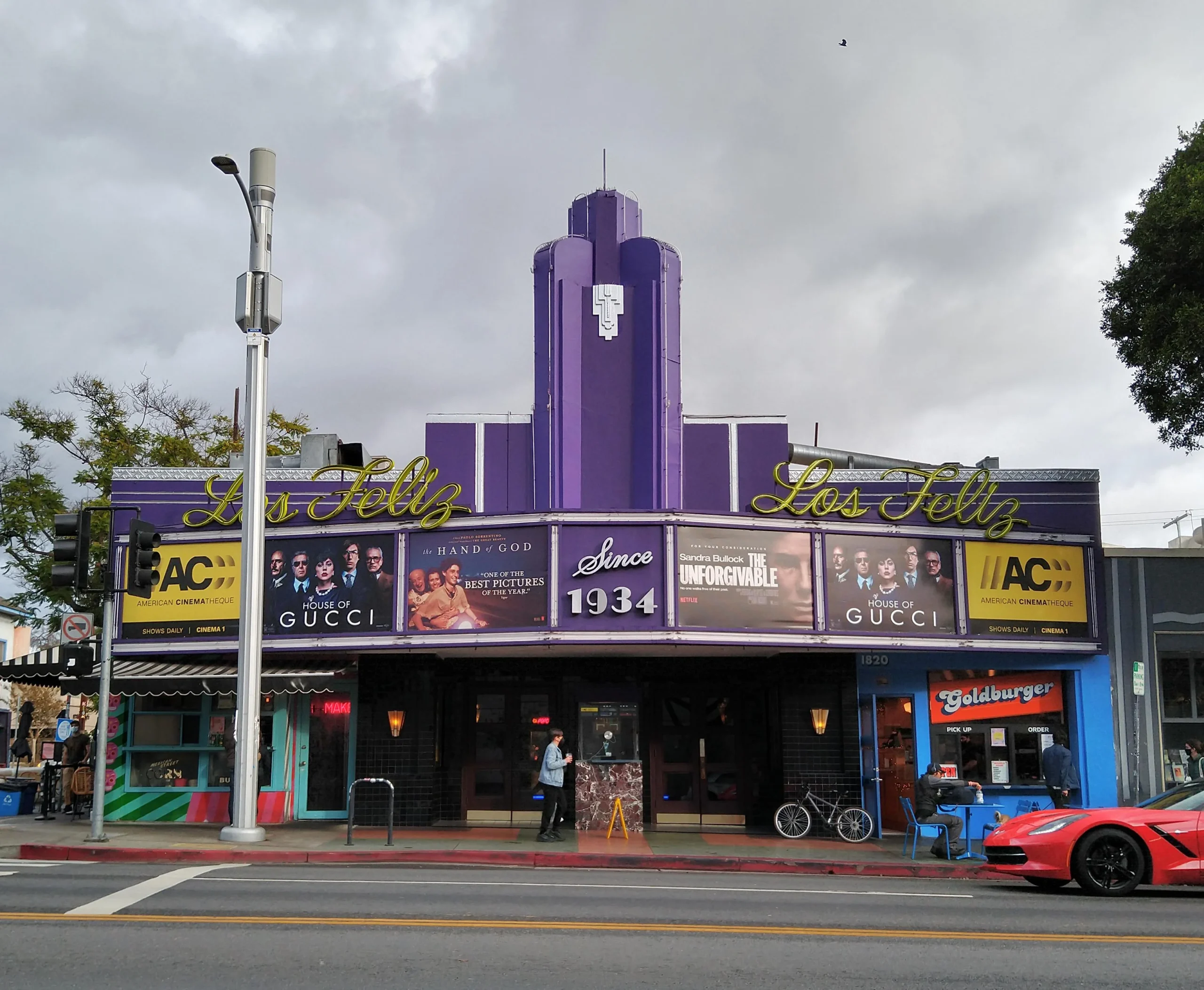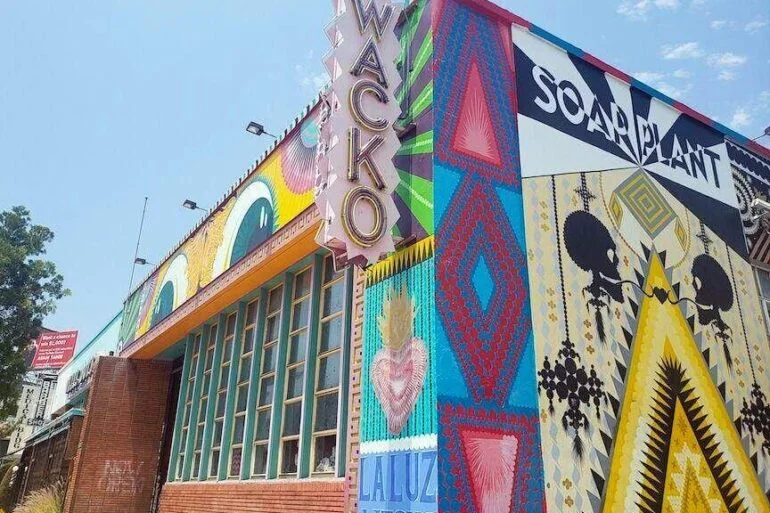 Los Feliz and Los Feliz Real Estate is in an affluent hillside neighborhood in the central region of Los Angeles, adjacent to Hollywood and encompassing part of the Santa Monica Mountains. It's one of the most coveted zip codes in the city known for its bustling boutiques, cool bars, expensive historic homes and celebrity inhabitants.
Oftentimes pronounced in more ways than one, Los Feliz (which means "happy" in Spanish) is extremely livable with almost everything one needs within walking distance. A place where residents are most likely to wear out their heels before their tires. Whether you're looking for culinary eats, trendy boutiques, or simply taking a stroll through some of the most tranquil streets in the city, Los Feliz's charm is what makes everyone keep coming back.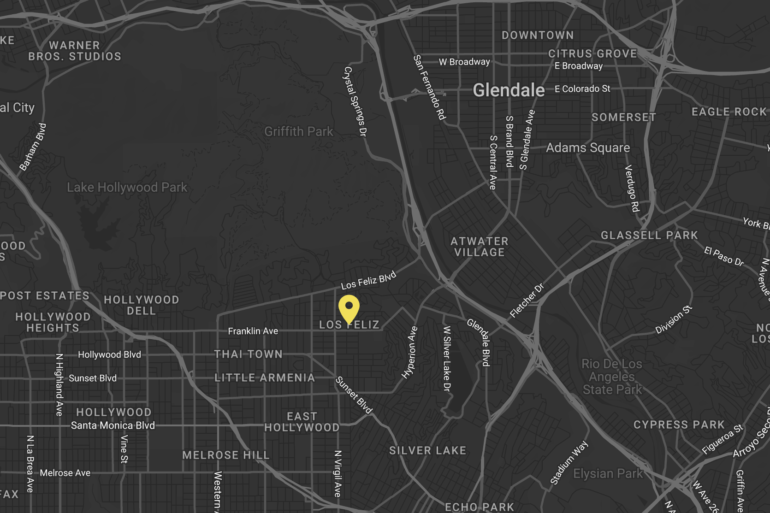 Los Feliz and Los Feliz Real Estate is bordered on the north by Griffith Park, on the northeast by Atwater Village, on the southeast by Silver Lake, on the south by East Hollywood, and Hollywood Hills.
Its borders are Hollywood Boulevard to the south, Hyperion Avenue to the southeast, Griffith Park to the north, the L.A. River to the east, and Western Avenue to the west. Its terrain ranges from flat in heart of the village to quite hilly on its east and north. Other notable streets include Vermont Avenue which many call the downtown of the area, Hillhurst Avenue which parallels Vermont and is a more low-key version of the strip, and Rowena Avenue. Each strip seems to have a personality of its own, still equal parts hip and homey.
Los Feliz Village is the part of Los Feliz Real Estate neighborhood that has more affordable housing, with blocks of apartments and single-family homes that are less expensive than those found closer to Los Feliz Boulevard or the Los Feliz Real Estate in the hills.
Many of the homes were built in the 1920's and 30's and are predominantly Spanish style and classic California bungalows with period revival influences. This is where you'll find much younger or newer residents of the community, strolling the tree-lined streets enjoying all the amenities in the area.
Los Feliz north of Los Feliz Boulevard, below Griffith Park, is commonly referred to as the Los Feliz Hills. The Los Feliz Hills contains multimillion-dollar real estate and many musicians, movie stars, and entertainment industry types live here as this is one of the wealthiest areas of Los Angeles.
The Franklin Hills are situated in the hilly east side of the flats with stunning views and very eclectic residents – from creative types such as writers who enjoy the peace and quiet, to young hipster families who enjoy being close, but not too close to the buzz. A notable feature which tells you you're in the Franklin Hills? Cross through the iconic gothic style Shakespeare Bridge on Franklin Street which was built in 1926 and a is a hidden gem to admire. Los Feliz boasts some exclusive neighborhoods if you are lucky enough to drive through, including Laughlin Park, Los Feliz Estates, The Oaks and Hollywood Grove. Mostly hillside terraces, windy serene roads lead to architecturally and historically significant homes.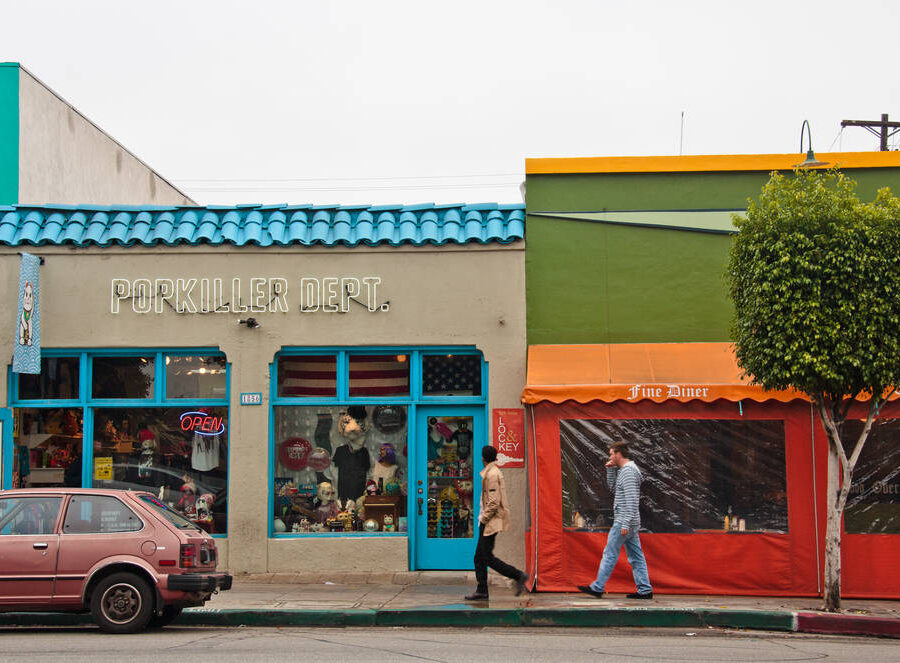 Los Feliz Village is the southern section of Los Feliz, home to most of the commercial storefronts in the district. It is centered on the thoroughfares of Vermont and Hillhurst Avenues and spans from about Prospect Avenue to Los Feliz Boulevard. Vermont Boulevard has a mix of coffee shops, vintage and bookstores. One of the last authentic bookstores, Skylight Bookstore is always buzzing with readings, discussions, and poetry nights. Check out our recent Silverlaleblog Skylight Bookstore Interview! Or shop for one of a kind pieces at Squaresville or Y-Que. Head to Hillhurst for more mom and pop shops caring unique, handmade items. Spitfire Girl, one of our favorites, will surely make the time slip by as you browse unusual gifts, rare jewelry, and bags of fun. Take a stroll down to High-Fidelity Music for used records that will make any collector happy.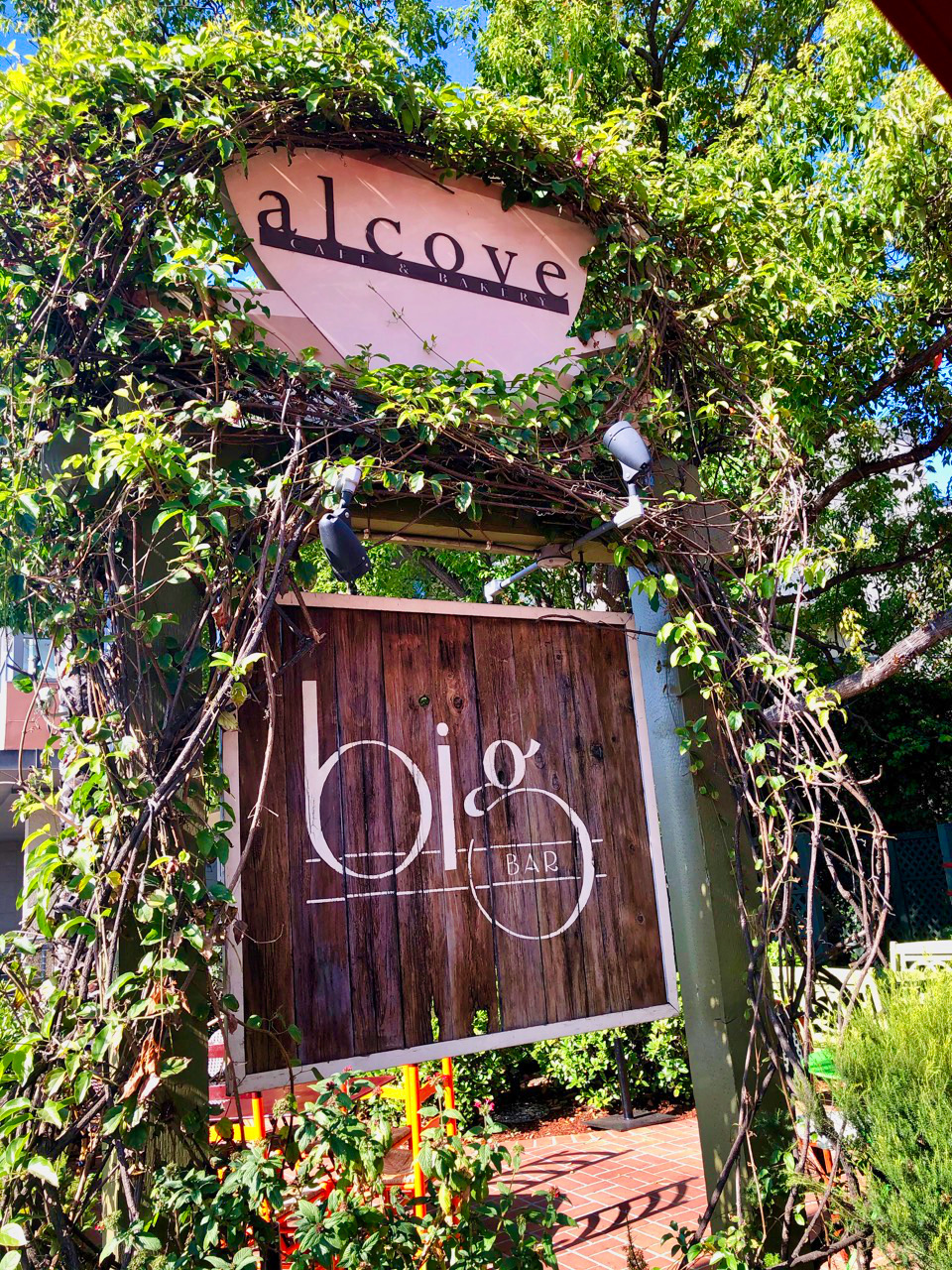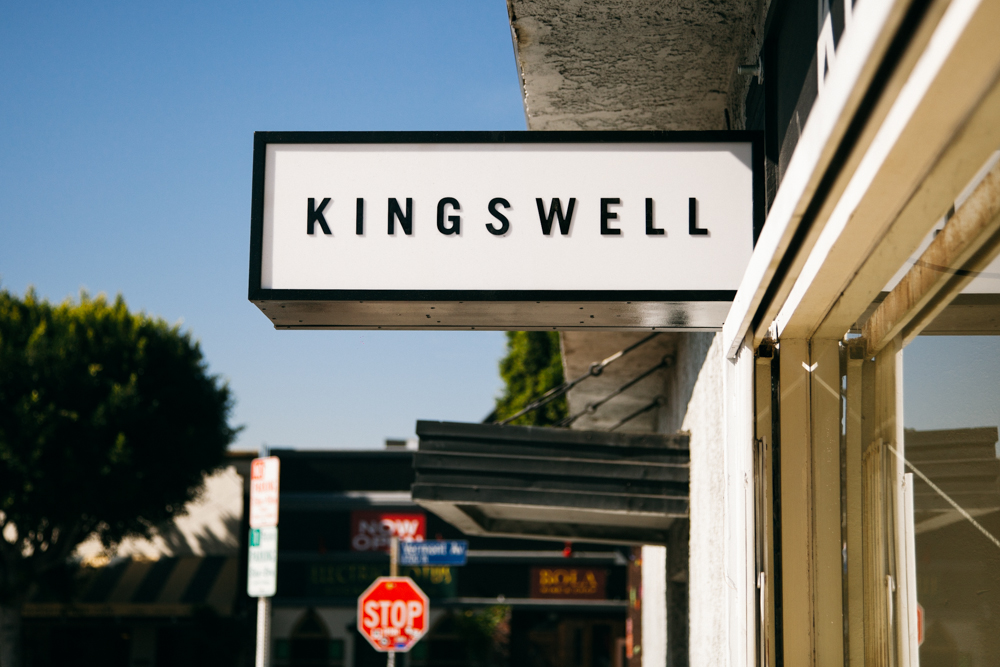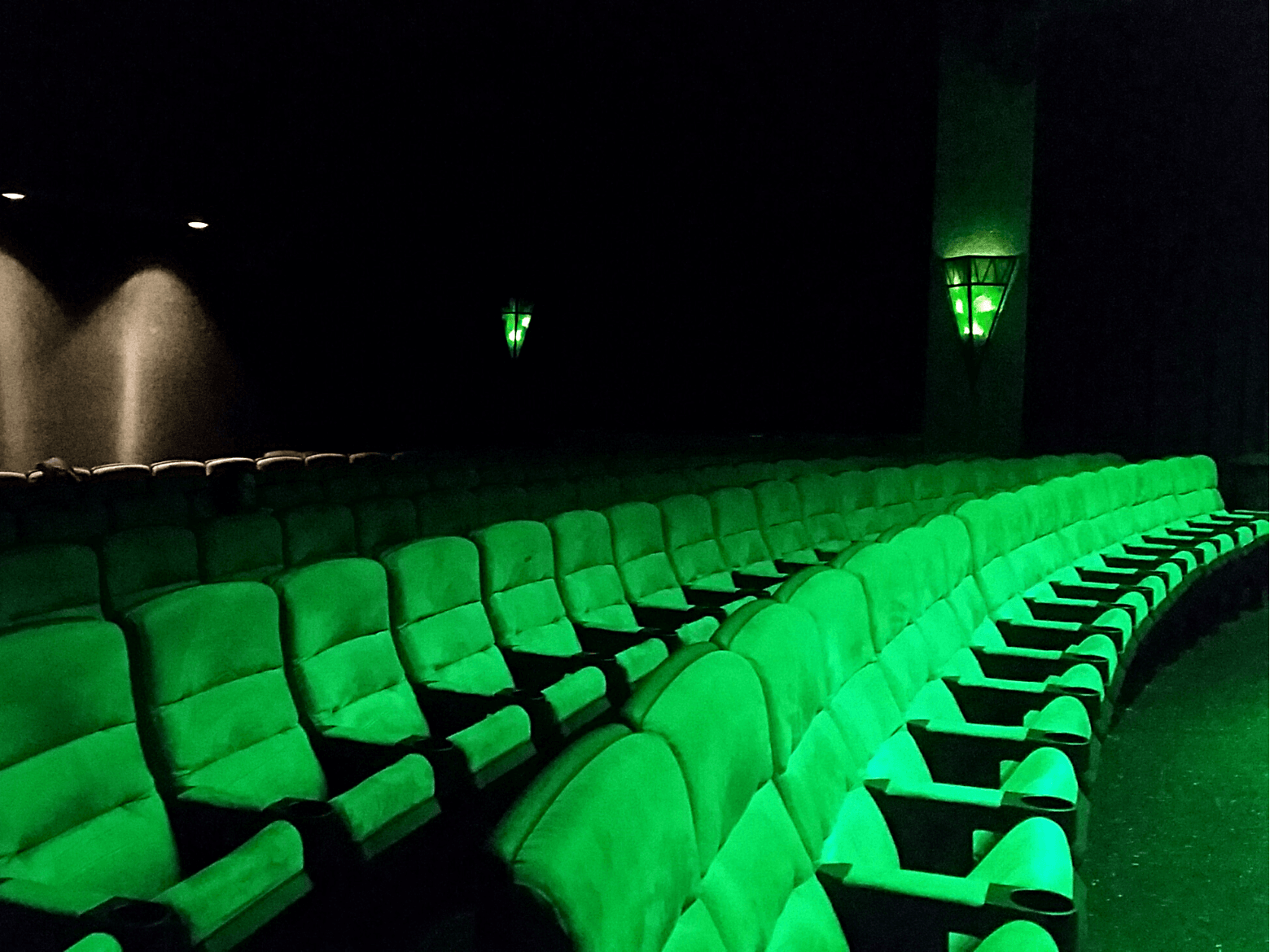 1929 Hillhurst Ave
Los Angeles, CA 90027
(323) 644-0100
Alcove is housed in two of the oldest houses in Los Feliz proper: a Craftsman cottage built in 1897 and a Spanish duplex built in 1916. These two properties have been occupied and enjoyed by many generations of residents and businesses throughout the decades.
Originally built as private residences, these properties were converted to commercial use in the 1970's. Over the last 40+ years, these structures have contained specialty offices, a small private school, a real estate firm, and most recently an escrow company, believe it or not.
4651 Kingswell Ave
Los Angeles, CA 90027
(323) 522-3028
This Los Feliz neighborhood spot has a lot going on. It's a retail space combining the loves of professional skateboarding, artistic integrity, tattoo and fine art while embodying a community of like-minded awesomeness and adventurousness.
Catering to the artistic and forward thinking side of skateboarding and street culture, Kingswell focuses on Skater owned brands and cutting edge design in the retail experience.
1822 N Vermont Ave
Los Angeles, CA 90027
(323) 664-2169
Since 1937 the Los Feliz 3 Cinemas is located just below the famous Griffith Observatory and situated among a popular selection of restaurants, shops, and stores. The small Theater plays regular blockbusters and takes care of the local families. Wednesday mornings Mommy and Daddy get a break. Kids 4 and under are on the house.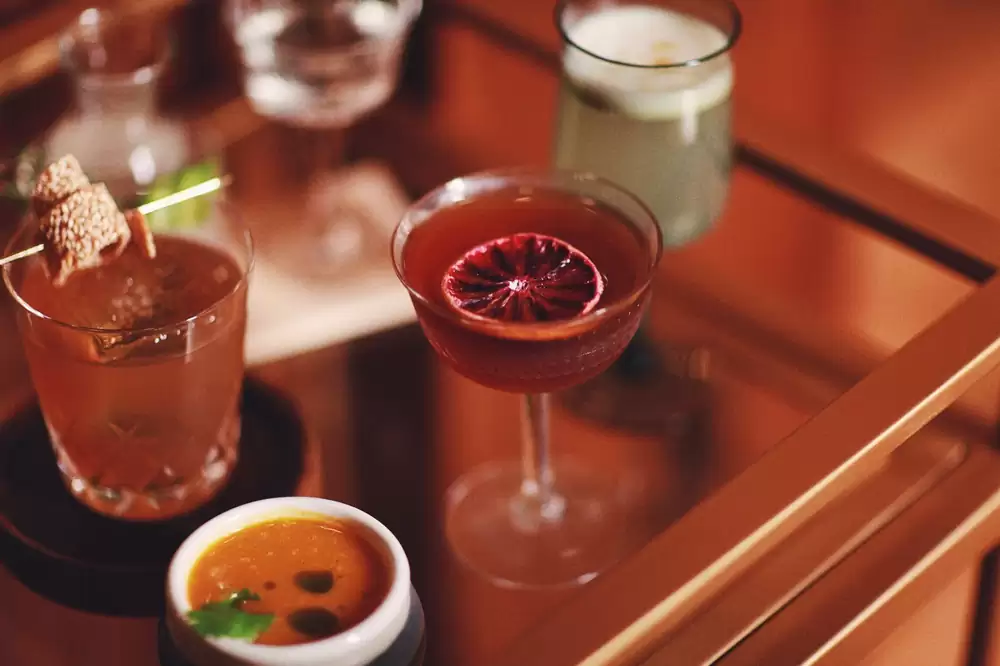 Los Feliz Village is home to a handful of trendy bars and restaurants catering to local hipsters and visitors to the area. They are mostly on Vermont Avenue between Franklin Avenue and Hollywood Boulevard and Hillhurst Avenue between Los Feliz Boulevard and Prospect Avenue. Some were classic dive bars in their heyday, frequented by the likes of Charles Bukowski, Lawrence Tierney, poets, artists, writers, and other creative types. Today, you might even bump into megastars Brad Pitt or Gwen Stefani who enjoy the indiscreet nightlife scene.
The Dresden Room on Vermont Avenue is an institution, if you will, and was featured in the film Swingers. Here, you'll be greeted every night by the sass and charm of Marty and Elayne. Marty and Elayne have been playing live music at the Dresden Room in for over 31 years. They are the longest running music act to play in one venue in the history of Hollywood entertainment. On a date night? Head to Little Dom's for authentic dishes with award-winning cocktails and a cozy ambiance. If you're out with the family to catch a movie at Los Feliz 3 Cinema or the ever so glamorous Vista Theater, built in 1923 and has an Egyptian décor which will transport you to another place and time. Grab an even later late-night snack at Fred 62 and come back for next day Brunch at the Alcove….where you're bound to run into a few friends.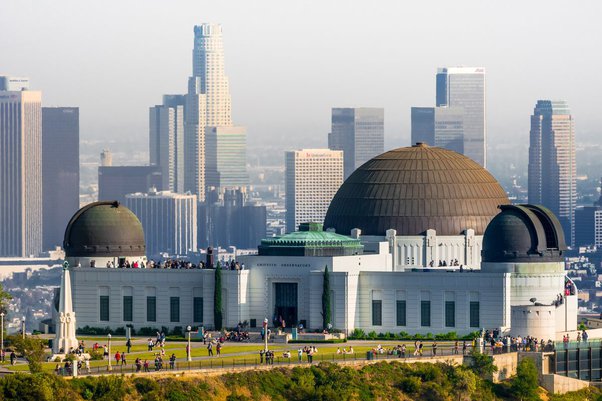 LOS FELIZ ARCHICTECTURE AND REAL ESTATE
It boasts some of the best-known residential architecture in the city, including homes designed by Frank Lloyd Wright—the Ennis House the Hollyhock House, and the John Sowden (or Jaws House or Franklin House). The Hollyhock House, with its impressive simplicity sits atop a pristine bluff which anyone can tour as part of the Barnsdall Art Park Foundation. The so-called "Jaws House" is a residence built in 1926 by Lloyd Wright. It supposedly resembles the gaping open mouth of a great white shark but is built in the Mayan revival style popular, for a time, with Wright's more famous father. The house is depicted as the home of Ava Gardner in Martin Scorsese's Leonardo DiCaprio vehicle, The Aviator.
Another significant site is Richard Neutra's Lovell House, often described as the first steel frame house in the United States, designed in a modernist style with industrial themes and considered a major monument in architectural history, and a turning point in Neutra's career.It was through the Lovell house that Los Angeles, CA architecture became widely known in Europe and At 83 years old, it has a style that feels as modern as many homes built today.
The Lycee International de Los Angeles is tucked away in the valley of the Franklin Hills. Designed by architect John Lautner in the International Modern style and constructed in 1960, this bilingual college preparatory school is a Los Angeles Historic-Cultural monument and was the only school ever designed by Lautner.
Legendary Walt Disney drew his first image of the iconic Mickey Mouse in Los Feliz which was also home to Disney's first animation studio. In 1925 the Disneys built a studio at the northeast corner of Griffith Park Boulevard and Hyperion Ave, the birthplace of various classics including Snow White and the Seven Dwarfs. Sadly, the original landmark is no longer here, and in its place a Gelson's market. However, a trip out to California Adventure theme park at the Disneyland resort (hint: the entrance) might throw you back to a place Walt once called home.
The introduction of mid century modern, mixed with the Spanish Colonial Revival mansions and the charming California Craftsman bungalows that all stand today make Los Feliz real estate a gem for architectural buffs. There is everything from classic California craftsman in the flats, to majestic Mediterranean, French, and English in the estate properties.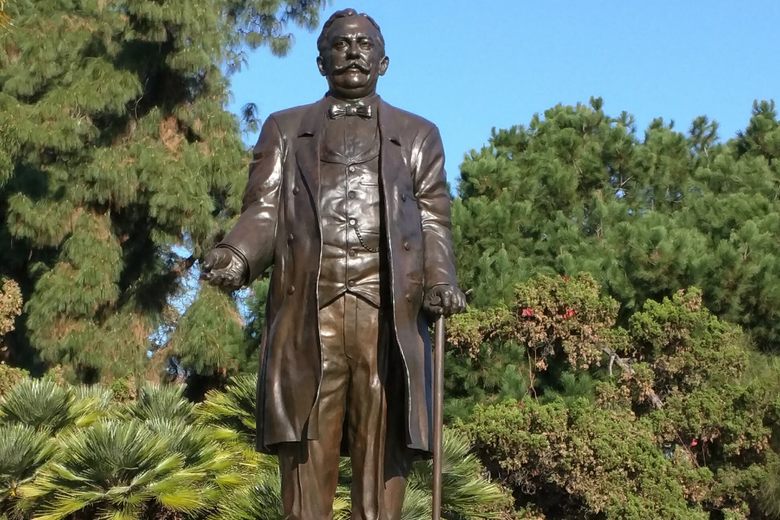 LOS FELIZ HISTORICAL FUN FACTS
The neighborhood was named after its land grantee, José Vicente Feliz whose 8,000-acre land grant included Griffith Park and other modern neighborhoods. An old adobe house built in the 1830s by his heirs still stands on Crystal Springs Drive in Griffith Park, named for Griffith J. Griffiths, another prominent figure in the area's history.
The grant was confirmed in 1843 by Governor Manuel Micheltorena, to Jose Feliz' daughter in law, Maria Ygnacia Verdugo de Feliz. When Maria's husband died, she inherited the rancho and later married Juan Diego Verdugo. When Maria Ygnacia Verdugo de Feliz passed away, Don Antonio de Feliz inherited Rancho Los Feliz. Don Antonio de Feliz resided on the hacienda with his sister and niece. On his deathbed, rumor has it that his signature was affixed on a will drafted by Don Antonio Coronel. Feliz then died of smallpox in 1863. When his niece Petranilla discovered that her uncle had been tricked into signing away the entire inheritance over to Don Antonio Coronel, she put a curse on all of the lands, the new owners, and swore that no one would ever benefit from the ill-gotten spoils.
And so it became serious, as the curse seemed to take effect almost immediately. Many of Coronel's close associates suffered violent deaths, their cattle sickened and died, and their lands were destroyed by flood and fire. Coronel, wanting to get rid of the curse, sold the property to a James Lick, a wealthy businessman who then died in 1876.
If there really was a curse, then it was the family of Griffith J. Griffith for whom its gravest vengeance was reserved. 1884, Welshman Colonel Griffith J. Griffith assumed ownership. Griffith, a mining and real estate magnate, donated the land that is Griffith Park today to the city of Los Angeles for use as a park. Some did not know, however, that Griffith was also a chronic alcoholic who spiraled out of control and later blamed Petronilla's curse on the land to be the cause of his drinking and criminal behavior.
At the time of his death in 1919, he had bequeathed more land for a Greek-style theater, and $700,000 to the city with the objective of establishing an astronomical observatory. Today, a bronze statue stands at the entrance of Griffith Park and Fern Dell, one of the first areas which the Feliz family developed.
The neighborhoods surrounding Griffith Park were developing at the same time, from notably the exclusive gated community of Laughlin Park which was home to stars of the day including Charlie Chaplin and Cecil B DeMille. Nestled between the former Edendale movie center and the new Hollywood, the neighborhood was a perfect location for film and industry types. In the 1920s the north side of Los Feliz Boulevard was lined with Japanese-owned nurseries.
Neighborhood children waited eagerly for movie stars such as Greta Garbo and Ginger Rogers to pick up their weekly bouquets. Other areas within Los Feliz include the Los Feliz Hills and Los Feliz Estates (north of Los Feliz Boulevard), Los Feliz Village, Los Feliz Square, Los Feliz Knolls, and Franklin Hills. While the character of the lower, south end of Los Feliz is not as exclusive and expensive as the hills, the treelined streets and well-kept craftsman are a gem of their own.