Bon Vivant Market and Cafe is what you're craving!
This spots a favorite along Glendale Blvd in Atwater Village. As it's name suggests, it's a hybrid space that serves as a gourmet shop as well as a cafe. That said, it takes its yummy dishes, cheeses, and cocktails, just as seriously as the market side. Bon Vivant Market and Cafe is  eye-opening space takes on the shape of a French country side slash enchanted garden scene.
I had the pleasure of tracking down the owner Tricia La Belle, and here it what the busy restauranteur had to share.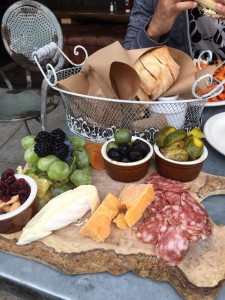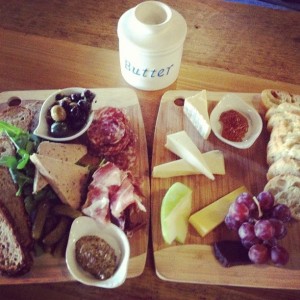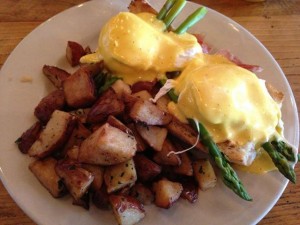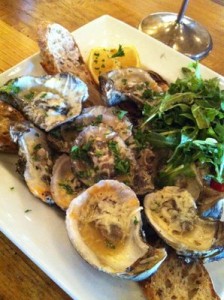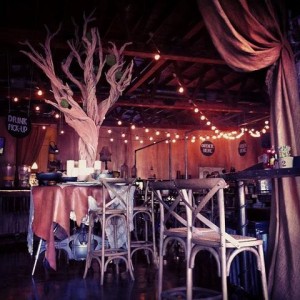 How long have you lived in Los Angeles?
26yrs
What are your thoughts on how the Eastside of Los Angeles is changing?
Incredible! Brewing with creative types, families seeking community for their kids, unique & locally supported shopping and dining. New and old buildings being renovated with the history of the community and the original building itself in mind.   Coming from the east coast it's a familiar and comfortable feeling, not only did I choose to open my business here but I live in Los Feliz.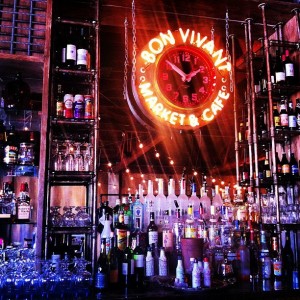 Do you own or rent your home?
Own
What are your favorite local spots for dining and relaxing when you're not at Bon Vivant Market and Cafe, of course?
HA! When am I not at Bon Vivant Market and Cafe or my place in Hollywood Boardner's…. hmmmm??!! I love Proof, Canele, Americana, Big Bar, Cliff House and of course the new Good Will on San Fernando!
What was your first job out of school?
I started working at 12yrs old as a runway model, fit model and a cake decorator before school… funny contrast but I was blessed to pull it all off! In the 80's I started my own biz making beaded feather hair clips & roach clips before I moved to LA. After moving to LA I started my own 'everything' company called Perfection Services, I did everything from cleaning houses to script proofing and running errands. I then went to College for business and some law classes. I've worked as a paralegal in top talent law firms as well as ICM as an executive assistant to the head of business affairs before becoming a promoter in Los Angeles that got me into the restaurant~bar business.
How and why did you transition your career into being a restaurateur? Is that the correct title for you?

SEE ABOVE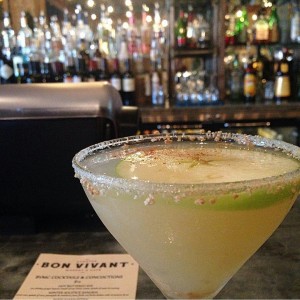 When did you discover your passion for food and drink?

My family always threw some of the most popular parties in my home town. My mother had my sister and I cooking and preparing for parties when we were very, very young. I've always had a love of food as long as I can remember. Recreating dishes that I have had in restaurants or read in a magazine was fun for me, always striving to make that dish better or what came out of a box better!! Food is fun and it's the single one 'thing' that brings us all together… how can you not love food!
Tell us about your culinary process.
I travel quite often from east to west coast and I LOVE to visit new restaurants and even popular long standing restaurants. I'm always trying new foods, reading the trades on what is and isn't working. Today our palates change so rapidly with the abundance of 'chefs' in this world and the newest health rages. Anyone who has eaten in my home knows I'm a gluttonous chef whether I'm cooking for 30 or for just myself, I put a good meal on the table. I eat EVERYTHING, rare, saucy & fresh. My process, I guess, would be what I like, what my guests will like and what I can get fresh in the markets. I think comfort food and trendy combined to create my menu!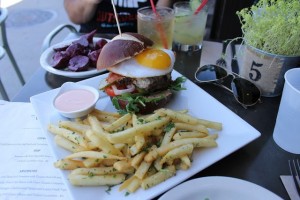 Tell us about the process of launching Bon Vivant Market and Cafe. What was your first step and how long did you think about the idea before it became a reality?
Woa, that's a loaded question and I don't think there is enough ink to print it all. From lease signing to opening took 13months, thanks to the City of LA. The concept is one that has still not come to full fruition but its getting there. I knew that I wanted it to be a place of comfort for my guests and, me, yet architecturally cool in a cool neighborhood. I'd been waiting and watching for the perfect spot in AV for about 4yrs prior to landing 3155 Glendale Blvd for Bon Vivant Market and Cafe. My dream ~ provide breakfast, lunch, dinner, full bar, pastries, incredible cheese & charcuterie, dessert and market place all in one. A place that meets everyone's food cravings… we now need a bigger location and are seeking to open additional Bon Vivant Market and Cafe's.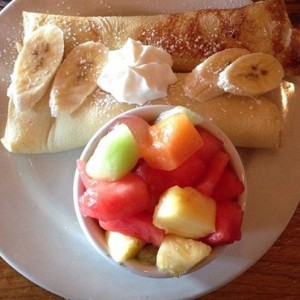 How did you learn the ins and outs of running a restaurant?
Owning the oldest bar in Hollywood certainly gave me that experience. There isn't much I haven't learned to do proudly as I tell many, I'm the janitor and 'd-bill' collector. As well, growing up with a tough mother and marine dad, I was taught good work ethics and at the same time always encouraged to dream and be all that I desired. My dad was diagnosed with cancer the day I opened Bon Vivant Market and Cafe and past away two years ago, he unfortunately never got to see Bon Vivant finished… that is hard for me.
Where do you find inspiration?
People! I love to make people happy… generally feeding them works well. My true creative moments I find in nature. I love the Russian River, ADK and Humbolt County… these quiet, majestic places drive me and my creativity.
Tell me about your favorite dishes at Bon Vivant Market and Cafe.
Roasted Cornish Game Hen with Root Vegetables… tender hens brined and seasoned with bok choy, beets & baby carrots, a weekly favorite of mine. Our Chocolate~Balsamic Lambchops are to die for. Italian Breakfast Sandwich on ciabatta with sliced tomato, bacon, mozzarella & fresh basil with saffron aioli is the perfect wake up munch. Orecchiette Pasta with cauliflower, squash sausage, kale & pine nuts. I can't forget our Mac n' Four Cheeses with peas! Of course our decadent cheese boards with speck & iberico is my true fav. We feature Alchemy Organic Elixirs which make for THE best Mules, Margaritas & featured cocktail the Oaxacan Razorblade. Proud to brew daily, Equator Coffee, a brand founded by two women and the first US certified B Corp solidifying quality & sustainability. Our loose leaf teas are hand crafted by Simpson & Vail a family owned company since 1929 in Connecticut. Desserts are endless from sticky cakes to cookies, pies & fluffy croissants & morning muffins…. Are you hungry yet??!
What's the mission behind Bon Vivant Market and Cafe? Do you think having a mission helps guide a restaurant?

When I designed Bon Vivant Market and Cafe I had the community in mind and that is where I will start and continue to create the food, beverages and comfort of BVMC. Having a mission is good, but being flexible and open to change is important as you grow as a company and for your community.
If we had the chance to peek at your schedule, what would an average day look like?
It's never the same, running three businesses, Boardners, Bon Vivant & Bar Sinister, keeps me extremely busy. I have no partners, but an incredible staff around me. I work 7days a week for about 5-6weeks straight then I take a week break to the wilderness or back home to Newtown to care of my mom. I get up at about 8:30am and hit my pillow at about 1am every dang day. I eat at my desk so I can answer text messages, emails, phone calls… and constant business interruptions as the day goes on. My mind never stops and often my staff tells me to stop taking my vitamins!! It's a passion that never stops and I'm thankful.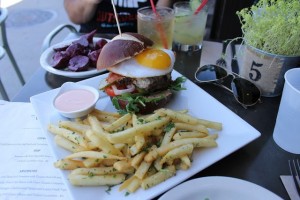 How do you see Bon Vivant evolving?
We need a bigger space already. While AV will be our flagship we do intend to open a few more Bon Vivant Market and Cafe's. Our catering business took off last year and we have started to expand our market place with our beer & wine market and possibly expanding into the nursery/garden sector with our next operation.
What has been the most valuable thing you've learned since launching Bon Vivant Market and Cafe?
Whoooha! Find the right contractor and how we truly need to improve the city's system for small businesses. Gratefully and to this day, the people of AV have been the greatest support of Bon Vivant Market and Cafe and humbly many have become very close friends.
How have you overcome obstacles and stayed driven?
There were days I didn't think I would overcome and came very close to losing everything and just giving up. At the same time I opened Bon Vivant Market and Cafe, my dad was diagnosed with terminal cancer, four months later my hometown of Newtown, CT suffered horrific loses in a tragic school shooting, my husband and I were amicably separating, BVMC was struggling after over budget costs to get open – this was an extremely tough time for me. I've never been a quitter though. I had to stop listening to the nay-sayers and to everyone else's opinions and just do what I set out to do, no matter whether everyone like it or not. I realized I couldn't lose sight of my vision, my dream. My closest friends, the people of AV who believed in me and my family kept me strong. I couldn't let them down, let alone myself.
Many people struggle to turn their passions into careers. What advice would you give them?
Just do it… it's wonderful what you will find inside of yourself when you open that door. The drive to create more and do more… it's an addiction for me. I love to make things beautiful, to create with whatever is in front of me… there is no black and white in my life and don't tell me 'NO'…. ever!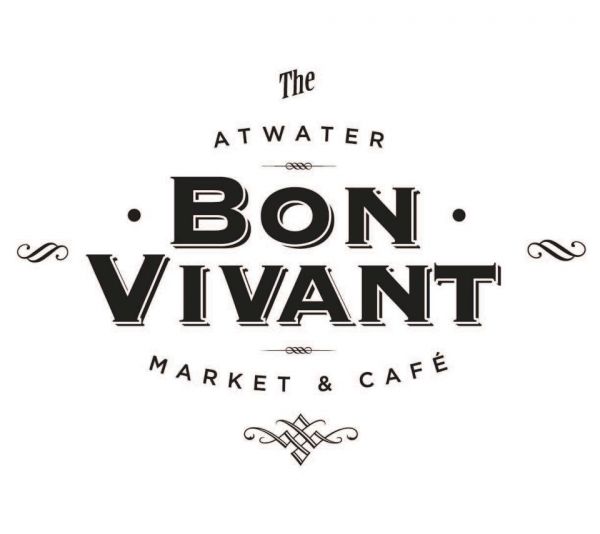 Bon Vivant Market and Cafe
3155 Glendale Blvd, Los Angeles, CA 90027
(323) 284-8013
http://bonvivantmarketcafe.com
Atwater Village Real Estate
My name's Glenn Shelhamer and I'm a local real estate agent with Sothebys International Realty and It would be my pleasure to help you find the perfect property to call home, or if you're thinking about selling a house, condo, or multi-family building in Atwater Village, it would be a privilege to help you get top dollar for the sale of your property.