Houses for Sale in Los Angeles: Buyers Guide is the complete snapshot guide for what to expect in a typical 30-45 day escrow period. Assuming you're not paying cash and dictating your own terms, the below process is typical.
Buying a home is probably the biggest financial commitment you'll ever make. Don't let that weird you out. It's the same for most of us including, yours truly. It's best to not look at houses for sale in Los Angeles as only dollars and cents, but rather an investment in your life. If you decide to buy, I am willing to be here every step of the way for you. Anyhow, here is a list of what to expect when you're expecting to buy houses for sale in Los Angeles.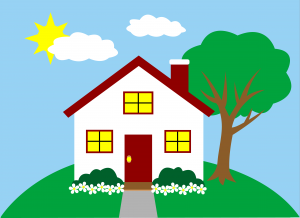 Step #1: Choose a Realtor
A Realtor can assist you in the home buying process, and they can also make it a nightmare if they aren't very good at their job or for whatever reason you have colliding personalities. Get referrals from family and friends, or check Yelp and Zillow reviews for agents past client reviews. At the end of the day. Meet with an agent or two. If it feels right in your gut give it a shot. The best part about it for you is that when working with a "buyers agent" you usually pay nothing out of your own pocket. The Realtor is usually compensated at the close of escrow through the seller's proceeds.
Hint: It doesn't hurt to pick an agent that's plugged into the area you're searching to buy a property. What I mean by that is it doesn't hurt to have an agent working for you that knows the area well, and plays nicely with the other Agents and Brokers in the area. The only thing worse than working with an Agent I don't know is working with an Agent I don't like. Make sense?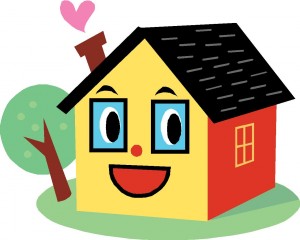 Step #2: Get Pre-Approved
When you're ready to search for houses for sale in Los Angeles I'd recommend going down the pre-approval process with a lender before even meeting with a Realtor. That is if you have a good relationship with your banker. Nowadays a conventional Bank i.e Chase, Wells Fargo, or Bank of America have very competitive rates for first time buyers, owner-occupied multi-family, and jumbo loans. Mortgage Brokers are savvy and should have access to arguably more lending programs and definitely more resources at their disposal; however, lately, I have seen better rates and terms coming out of the big banks.

Step #3: Refine Your Focus
In a nutshell, when searching for houses for sale in Los Angeles, know what you're shopping for. Narrow down your search criteria to one or two property types with a specific budget in mind. Having been pre-approved by this point, you'll know a lot more about your borrowing and buying power. Ask your Realtor to send you the best new listings on the market that fit your needs.
Hint: We all want more than what we can afford. Baby steps to success is my new motto. Believe me, I'm using this advice myself.

Step #4: View Properties
Now you're searching for homes for sale in Los Angeles. By this point, you should be reviewing property listings that your agent is sending you via email based on your search criteria. Once you find a few spots that meet your needs, have your agent set up tours, and get a better sense of the market and neighborhoods. Walk the houses, kick tires. Ask questions. Get your Agent working for their commission. Then make your selection.
Step #5: Make An Offer
When you've found the right property and you're ready to pull the trigger on an offer don't be hesitant. Depending on market conditions and whether it's a hot property on the MLS or off-market you may need to act quickly. Trust your Realtor to present the best offer for you and make you look like the best candidate in the Sellers eyes.
Step #6: Negotiate Terms
When searching for houses for sale in Los Angeles negotiating the terms are critical and it's common to have counter-offers from the other side of the deal. Be prepared to be flexible on price, closing dates, appliances, repairs, and terms.
Hint: If you're working with me this process is going to be as stress-free as possible for you. I know how to get you almost everything you want in the time you want.
Step #7: Open Escrow & Inspections
Once we get an accepted offer usually within 72 hours you'll deposit 3% of the purchase price into an escrow account. That escrow will have a "neutral party" Escrow Officer in charge of the transaction and will help us every step of the way till closing day. Fees are nominal and vary from firm to firm.
Hint: I work with the least expensive Escrow and Title companies in Los Angeles.
This is also your only time to have the property structure and systems evaluated. An experienced, outside professional General Inspector, is worth every penny.
Hint: I write in offers for my buyers that Sellers pay for a home warranty to cover appliances and systems that could breakdown up to one year after the close of escrow.
Step #8: Do a Walkthrough
When searching for Houses for sale in Los Angeles make sure you do a final walkthrough before the loan funding and close of escrow. This is basically to make sure everything you thought was included in the purchase agreement has remained on the property…And that the house is still standing in one piece.
Step #9: Close
At closing, you will review and sign the relevant closing documents. Then, after providing a cashiers check, certified check, or wire transfer for the downpayment and closing costs, the keys are passed to you and the property is yours!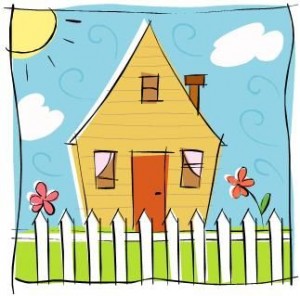 Step #10: Move-in!
Take a deep breath and plan your move-in process. If you need temporary or long term storage check out these local and convenient options. Make sure you turn on utilities and set up for internet and cable or whatever else is your pleasure. Nothing is worse than waiting a week for the WiFi to get turned on.
I hope this little rant has been helpful. Feel free to contact me anytime you have questions about houses for sale in Los Angeles or want advice on selling the property you already have. I'm around right here.