I'm a professional Los Angeles real estate listing agent and buyers specialist. Today we're going to look at 5 Steps Realtors Take To Bring Sellers Multiple Offers. This is about a 6 minute read so it's worth its weight in gold.
Home sales (and their values) have been on a rapid uptick nationwide, especially southern California including Los Angeles, thanks to competitive interest rates, and flexible lending standards. Home sellers everywhere are breathing a giant, collective sigh of relief! But for all of the home buyer activity, it seems like most properties sit on one end of two extremes: they either get snatched up the moment they hit the market (with multiple offers on the table and above-asking sale prices) or they seem to sit on the MLS clicking days without an offer anywhere in sight.
All home sellers keep their fingers crossed hoping to be on the multiple-offer end of the spectrum. Fortunately, there are simple steps you and your Realtor can take to make that happen for you. Here are five tips to move your listing into the multiple offers zone and sell for top dollar.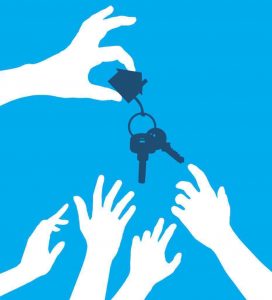 1. Price the property to sell not sit.
Homes that get multiple offers are often sold in an "auction" atmosphere. Simple as that. I know it's a scary place to position your house in the market for less than you're willing to accept, but if you think back to the last auction you saw on reality TV or participated in online, you'll remember this basic element of Auctions 101: the starting price is lower – sometimes quite a bit lower than the final sale sales price.
This doesn't mean you have to give away the farm. Work with your real estate agent through the comparable sales data – as recent, relevant, and as comparable as possible – and then do your best to list your home as a slight discount, not at a slight premium, compared to the recent neighborhood sales. That will get buyers' attention, and you'll walk away with more money in a shorter time.
2. Open houses work.
Put yourself in the buyer's shoes. Let's say there are 12 homes on the market which meet their desired specifications, in terms of bedrooms, bathrooms, square footage, price range, and location. And 8 of those top the list. But they only have time to see 5 this weekend. If the buyer's real estate broker can't get into your house because you have so many restrictions around showing times and no Supra Key or lockbox, your home could very well miss out on a showing with this qualified, and motivated buyer.
It might seem overly simple, but if you want multiple offers, allow your Realtor the time and flexibility to host multiple open houses and private showings for qualified home buyers.
3. Make the house unforgettable.
And I mean really, really beautiful. The homes that get multiple offers and sell for top dollar are the ones with desirability. If you want multiple offers, you need multiple buyers to fall deeply in love with your house – enough to bid above the listing price, and enough to compete with others for it. I want your house to be the house the buyers cannot live without and they won't easily forget if they're outbid. If I were your Realtor, before we go on the market for sale, we'd immaculately clean from the inside out – closets, basements, garages and crawl spaces included, de-cluttered and staged to the nines – this includes fresh paint, and other things that need replacing in perfect working order – make sure things like doors, windows and systems buyers test (e.g., stoves, faucets, HVAC are not creaky, wonky, leaky or otherwise dysfunctional.
If you've done any major home improvements or replaced any appliances or systems lately, let's show off and market that! If the house is adorable and move-in ready let's make sure every possible buyer knows about it.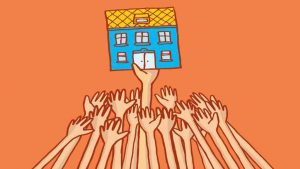 4. Give the house time.
Receiving an offer the very first day your home goes on the market may sound like a dream come true, however, you could be leaving money on the table. Some buyers are unable to preview houses until the weekend. As a listing real estate agent, I encourage my sellers to keep the property on the market for at least 12 days to assure you have full market exposure. This way I have the time to host multiple open houses, a broker open house, and private showings. This approach as proven to allow the time for a few offers to come in if not more than a few. This approach also creates the sense of urgency and excitement you need for grabbing top dollar.
5. Be ready to adjust your strategy.
Is your home one of the houses that have been sitting on the market for weeks or months without any action or offers? Did you pick the price that would cause you to sell or did your professional Realtor help you position the house correctly in the market? If you misinterpreted the market that could be a recipe for disaster. Take a deep breath, I could help you if you're open to an alternative strategy. In real estate, there's something insiders call the Sweet Spot Phenomenon. This is when an overpriced home sits on the market for months with no bites, sometimes even through painful multiple price reductions. Then finally, the seller lowers the price to the 'sweet spot,' and it generates multiple offers and sells for more than the final list price. I know it may sound bizarre, but trust me, I sell real estate seven days a week.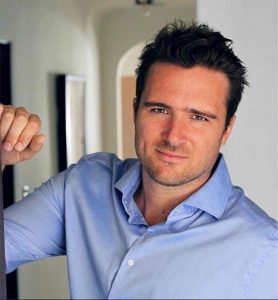 Los Feliz Real Estate | Los Feliz Homes For Sale | Los Feliz Houses For Sale
This article, 5 Steps Realtors Take To Bring Sellers Multiple Offers, was provided by Glenn Shelhamer of The Shelhamer Real Estate Group. If you are selling your Los Feliz home, I have a comprehensive marketing plan, including preparing your Los Feliz home properly that will help get your home sold in less time and for more money. Call me at 310-913-9477 or contact me to discuss how I will get your home sold.
For a mortgage, Pre-Approval contact Joe Tishkoff, from Skyline Home Loans
Original Source: SilverLakeBlog.com