Homo Happy Hour is where all the she's, they's, and gays go


The next Homo Happy Hour at Blind Barber is their DRAG SHOWDOWN, August 10th 6 pm – 10 pm is SPONSORED by yours truly. I also have some prizes to raffle away to the crowd on the themes of sex, fashion, and PIZZA.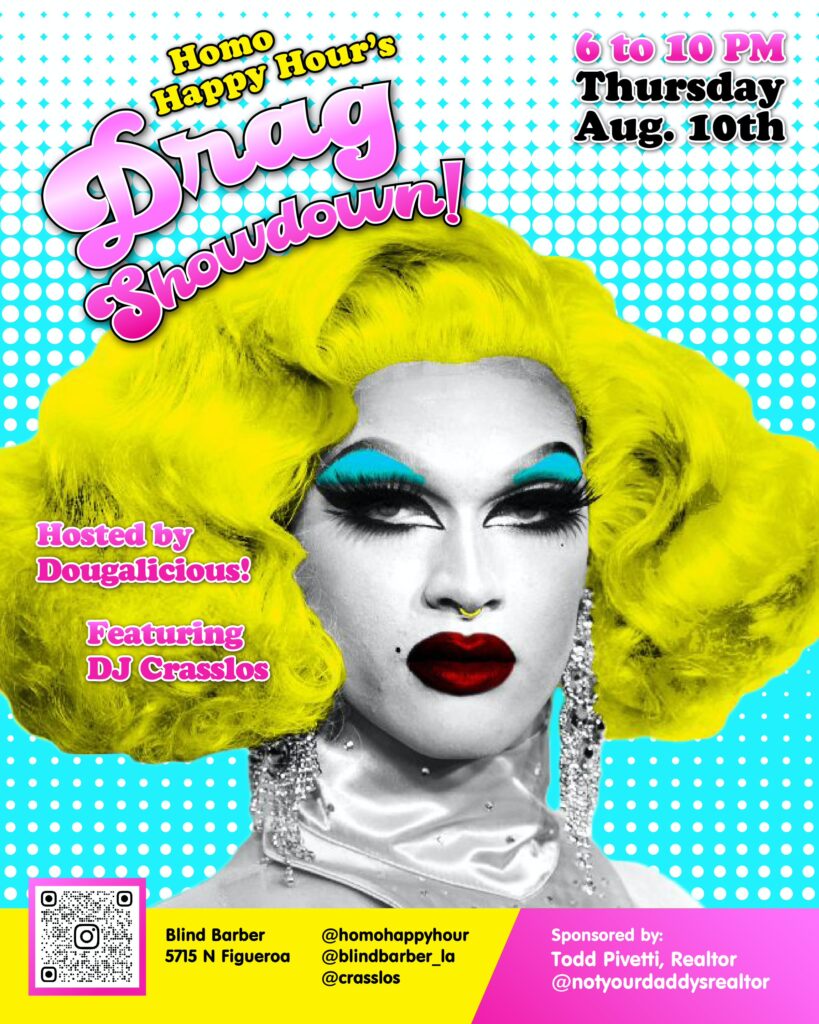 Best Gay Bar in Highland Park
Homo Happy Hour may be the best gay bar east of Silverlake. With no permanent nightlife spot for the gays and theys in Highland Park or surrounding areas, it's where the locals get together and party. Highland Park is an increasingly queer part of town where many WeHo expats come to enjoy more space and peace and quiet.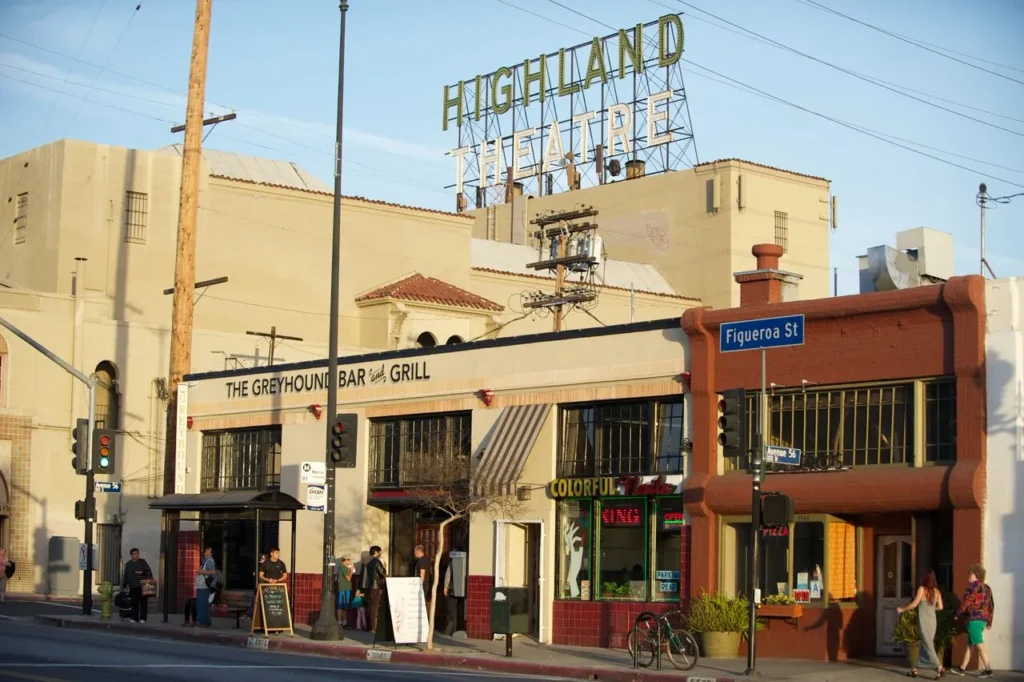 Created over 20 years ago by Dougalicious, Doug Plamondon, Homo Happy Hour finds its newest home at Blind Barber on Figueroa St in Highland Park. It's a romping good time with killer drink specials, great guest DJ's., and sexy locals.
Blind Barber
Homo Happy Hour's host venue is Blind Barber, a barbershop with a swanky 70's speakeasy in the back. It opens every day at 10 am and closes 7 pm Mondays, 1 am Tuesday/Wednesday/Sunday, and 2 am Thursday/Friday/Saturday. They also have a location in Culver City!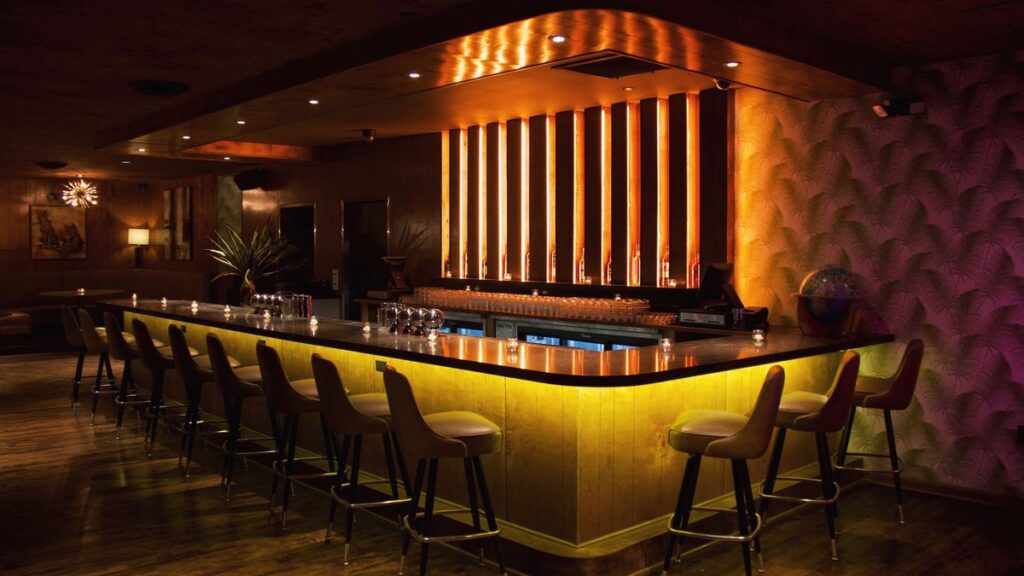 When and Where
Blind Barber
5715 N Figueroa
6 pm – 10 pm
Every OTHER Thursday
Get into it, yuh
Keep up to date with Homo Happy Hour at Blind Barber by following their instagram
instagram.com/homohappyhour

Homo Happy Hour at Blind Barber
August 10th, 6 pm – 10 pm! Mark your calendars!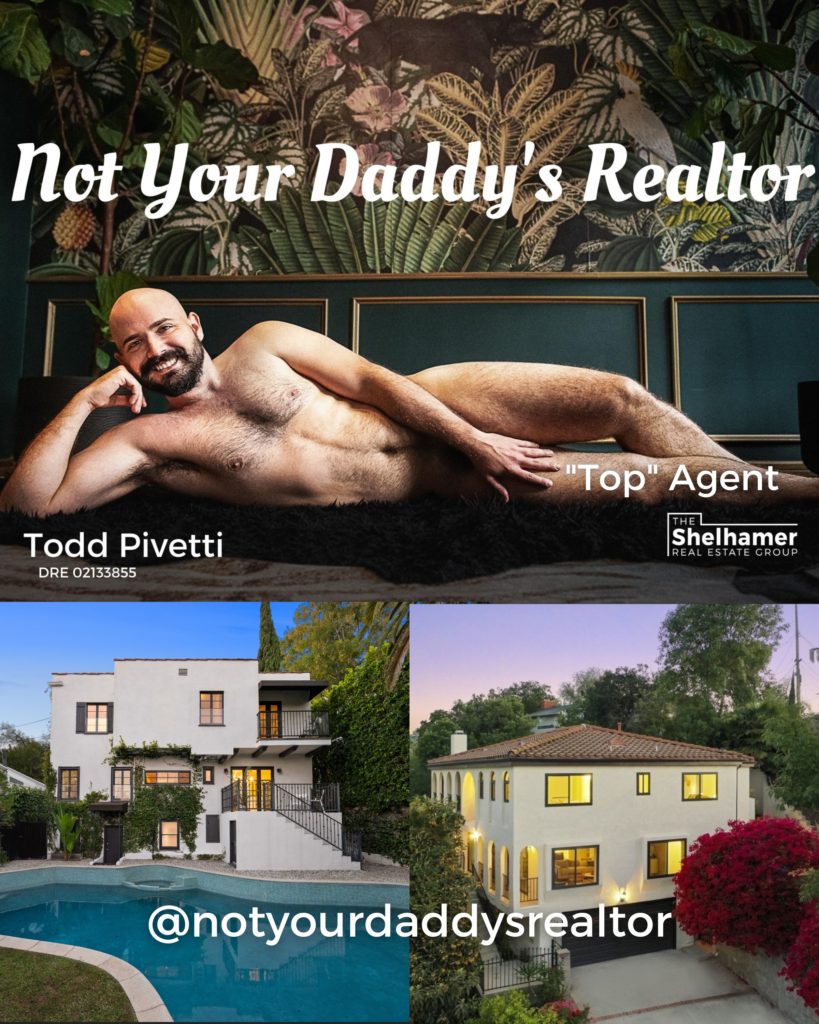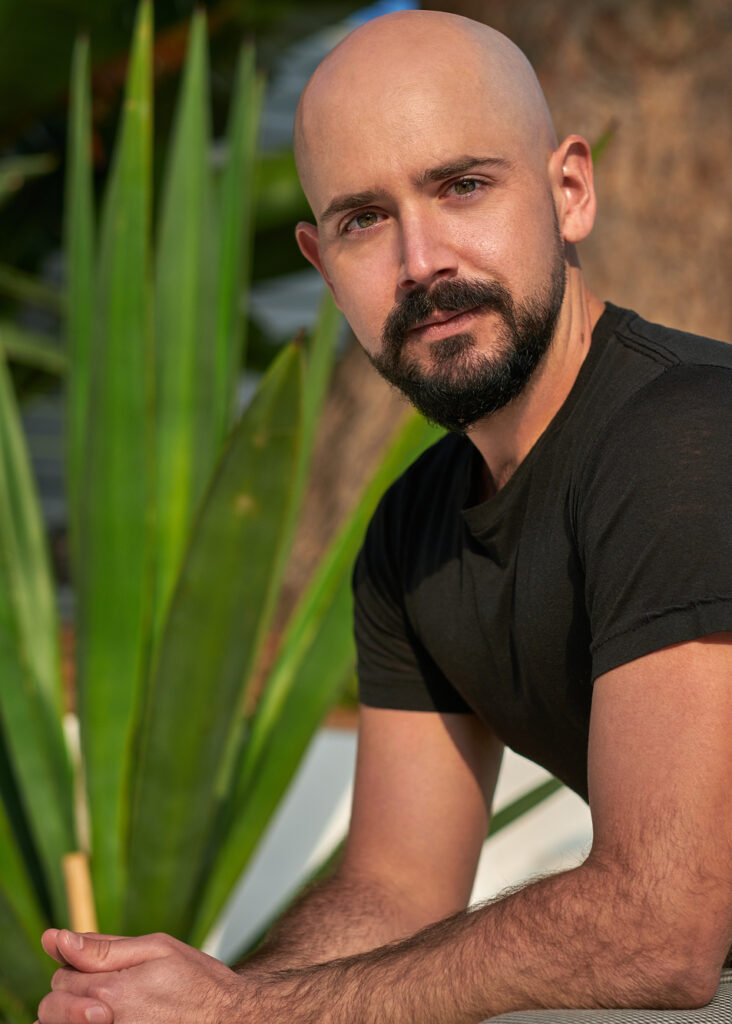 This blog post was created by Todd Pivetti, one of Los Angeles' top Real Estate Agents with The Shelhamer Real Estate Group. Todd is a longtime resident of North East LA, (Los Feliz), and he's unabashedly obsessed with all things East Side. When he's not writing blog posts or selling homes he's volunteering at the LGBT Center or looking for the best new thrift stores.
If you have questions about this blog, or have any Real Estate needs – don't be shy, say Hi!
323-804-8167
todd@shelhamergroup.com
@NotYourDaddysRealtor (insta)