Red flags to watch out for when buying a new home: When it comes to viewing the numerous Highland Park homes for sale in Los Angeles, it's important you make the right choice. For example, one of the most common mistakes people make is going too fast through the escrow process. Only fools rush in, so it's important that you take a deep breath and take the necessary time to look into making the best purchase.
With the average property price in Highland Park increasing given the market conditions over the last decade, the real estate investment you are making has to be considered and thoughtful in equal measure. Working with a top producing Highland Park Realtor could be the difference between winning the right spot at a competitive price or making a big mistake.
With that in mind, let's take a look at some of the most common red flags to watch out for when you are buying one of the Highland Park homes for sale that you like the look of.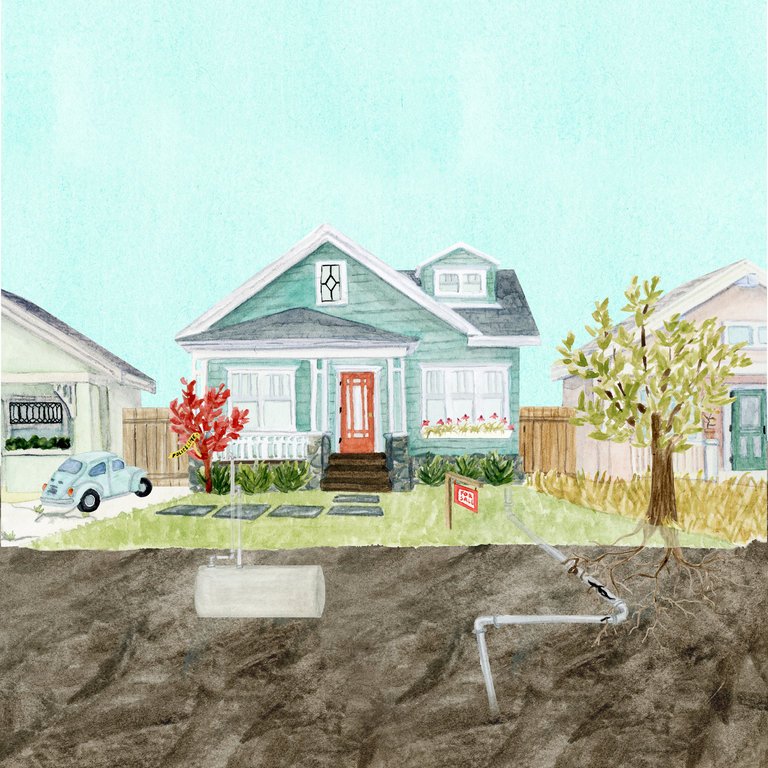 Highland Park Homes for Sale: Red Flags to Look Out For
Structural Problems. One of the first issues you need to investigate is potential structural issues. These are more common than you might think; ensure the foundations are strong and you can feel more comfortable making that investment. The easiest way to tell if structural issues exist? Check the door frames. If they aren't square, there's an issue or cracks in the retaining walls larger than a 1/4 inch is something to explore.
Unwanted Guests. From infestations to insects crawling around the place, you need to be alert for this kind of problem as well. It's a very common issue across the US housing market. While Sacramento isn't too bad for this kind of problem, we still recommend looking for a pet inspector to carry out a check of the home before jumping into anything. Hire a pet inspector with the current property owner; it might save you from a nightmare investment, and everyone in Los Angeles has termites. Nothing to fear as long as you quarterly spot check.
Proportional Workmanship. From coming in to find a poorly plastered light fitting to a patch of wall that's clearly just been painted, it's always vital to look for faults in the home hidden by amateur craftsmanship. If you spot these kinds of problems, you're well within your rights to ask why such amateur workmanship was carried out, and what the work is trying to hide in the first place!
Strange Smells. When you turn up to tour the home, use your nose as much as your eyes and ears. Look for odd smells, or look for rooms with the windows wide open – particularly in winter. It usually shows they are trying to hide something they would rather hide or not discuss. Find out what it is first and foremost. Keep in mind – there's a reason that all Highland Park homes for sale are on the market. Sometimes, it's down to issues like this that the current owner can't solve. Don't let them pass that off to you! Working with Glenn Shelhamer and the Shelhamer Group – we over inspect all of our properties for our homebuyer clients.
Electrical Issues. Our prime concern for you, though, is to make sure there are no electrical faults or fire hazards. While the above issues all point to something somewhat sinister or unwelcome about your potential new home, electrical faults can be downright dangerous. Check out all outlets and, if the owner does not want to let you ask why. Make sure that all outlets are allowed for you to be checked, or for your home inspector to check, to ensure that the house is in a livable condition prior to entry.
Highland Park Homes for Sale: Making The Right Choice
Well, now that you have a better idea of what to look out for, making the right choice should become a little easier for you. With so much to ponder and consider, it's important that you take the time to look closer at each of the problems above.
If any of these issues present themselves when buying a new home, you might want to consider why. Take your time, and you can avoid rushing into an investment that you'll soon regret. Remember, all Highland Park homes for sale might have something that challenges you. It's important to determine if it's a problem you can solve or a red flag for a household horror. At the end of the day, over inspect the property, understand what you're buying, negotiate repairs or discounts. Work with a talented Realtor or Real Estate Agent and you'll be just fine.

Highland Park Homes For Sale | Highland Park Houses For Sale | Highland Park Real Estate
This article, Red flags to watch out for when buying a new home, was provided by Glenn Shelhamer of The Shelhamer Real Estate Group. If you are selling your Highland Park home, I have a comprehensive marketing plan, including preparing your Highland Park home properly that will help get your home sold in less time and for more money. Call me at 310-913-9477 or contact me to discuss how I will get your home sold.
Contact Joe Tishkoff, from Skyline Home Loans for a mortgage Pre-Approval.
Original Source: Silverlakeblog.com