Piece by Piece: Building a Better Community: You've most likely passed by and admired some of the mosaic art pieces on display around the city, without knowing the story behind these magnificently colorful creations. You probably didn't know about all the individuals who came together, day after day, to learn and grow their creativity, build their interpersonal skills, work hand in hand with teachers and mentors, all for bettering themselves and their future. We connected with the non-profit recently to learn about the amazing things they are doing in and around Downtown Los Angeles and for the community.
Since 2006 Piece by Piece has been empowering  disadvantaged populations in Los Angeles' Skid Row and South L.A. with free mosaic art workshops using recycled materials to develop marketable skills, and earned supplemental income from the sales of their art. Through ART, these individuals are building a foundation of self expression, sense of pride and confidence, and relationship building.
Piece by Piece: Building a Better Community
And the art speaks for itself. Full of vibrant colors, from all walks of life, the mosaic pieces big and small are expressions of each individual's journey.
We got to view first hand the craftsmanship in these works at the Piece by Piece Gala and Exhibition. A special night raising awareness to the men and women who through art have inspired themselves, and each other. We got to speak with managing director Faye-Sha Smoley, whose passion for the organization you can instantly feel.
How long have you lived in Los Angeles?
I've lived in Los Angeles for 5 years. I feel so lucky to be a transplant in such an amazing city that has so many hidden gems. It really has something for everyone but for some reason I have a for many of my friends Los Angeles is not high on their list cities to visit and it is something I work hard on conveying to them.
How did you first hear about Piece By Piece and what path lead you to your role with the organization today?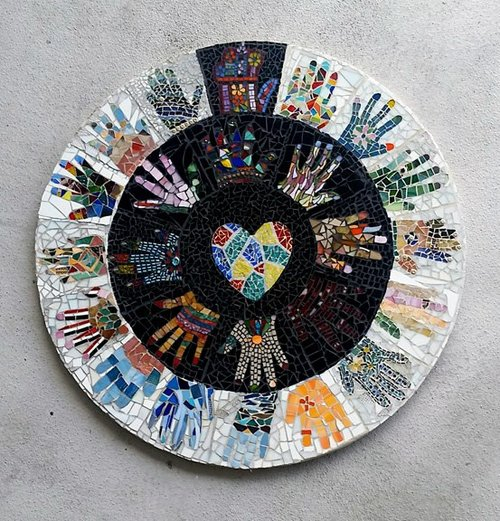 I first heard about Piece by Piece when I was searching for volunteer opportunities.  I was working in a field that was very different from my background in arts and really wanted to work with an arts program.  I began as a volunteer and am currently transitioning as the Managing Director.  Piece by Piece has not only offered our participants opportunity but I feel they have they also offer staff a lot of warmth and community.
What are some of the most important skills you see individuals take away from Piece By Piece?
I think the most important skill I see individuals take away from Piece by Piece is marketable skills and a sense of community.  When we say marketable skills it comes off as a little dry, but the population we work all have varying problems they are overcoming and with each skill they accomplish not only do they improve their sense of worth but they also are able to take these skills and apply them in other aspects of their lives.  I think with any person out there as we feel a sense of accomplishment from new skills we realize how much we have to offer the world.
Homelessness in DTLA (and the Los Angeles region really) has been in the news a lot lately, what is one of the biggest misconceptions from your personal experience and the individuals who come to your program?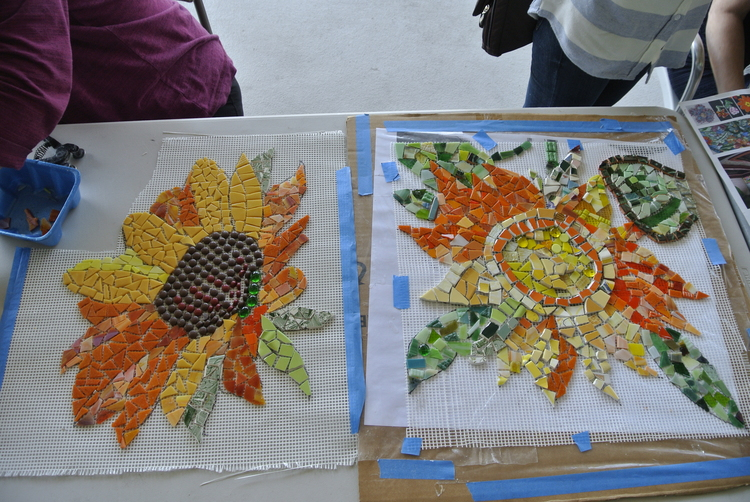 I think one of the biggest misconceptions I've encountered is that the way to end homelessness is by only providing a home.  I was fortunate to have visited the Crest apartments a new housing project from our partner Skid Row Housing Trust and as I saw tenants moving in I was also able to speak to a tenant and found that their priority was how to get to the services they needed.
We need to offer housing with help (services).  Piece by Piece is one of the programs offered where someone who may have been isolated now has a chance to express themselves creatively in an accepting community.  From the words of our participant "I heard no words of criticism, suffered no judgement, experienced no pressure, I had no fear of getting it wrong. Through Piece by Piece I've grown more confident, more personable, more trusting and more willing to associate with like-minded people."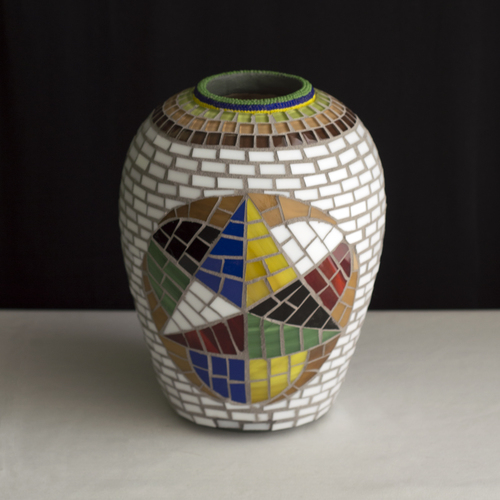 Where does the inspiration come from for the mosaic designs?
The individual art pieces we sell are designs created by the artisans.  We have a certificate level program that artisans can progress through at their own pace. Once they master 5 basic mosaic skills they achieve artisan level 1 and are able to sell their art through Piece by Piece as consignment.  The artisan makes 60% of the sale.  Artisans that achieve levels 2 and above are able to work on larger projects as they refine their skills. One of our workshops, Directed Studies chooses a monthly theme and we provide curriculum and content to help bring out design ideas. Larger projects and commissions are usually designed by our Program Director with input from our artist instructors and the artisans during fabrication.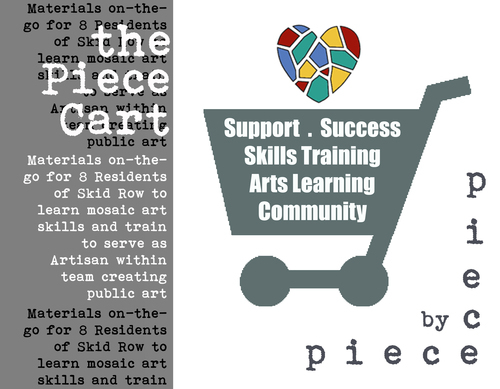 Piece by Piece: Building a Better Community
Piece by Piece offers so many great resources for in need individuals and families. Can you tell us about some of them?
I think the biggest resource we provide is community.  Although the earned income makes a difference in our participants lives we find that the true value of the program is in increase in overall health and wellness.  They also learn a lot, we received over 4 tons of donated material last year and have a program made of formerly homeless women called the Studio Prep Associates (SPA) who are employed to clean, sort, and prepare materials for our free workshops. As one of our SPA team said "it's amazing the things that you can do with broken glass."
Can you tell us some of the people that have inspired you within the organization and outside? Or, a mosaic that had a touching story behind it?
When I see each individual artwork and our artisans working together, I am inspired.  Which means I am inspired everyday. We do have an artisan John, that has really flourished in the last year and has just achieved artisan level 2 this month.  He wrote the article on himself for his blogpost which I am attaching a link to. I think that any portion of his story that you would show how inspiring our participants are.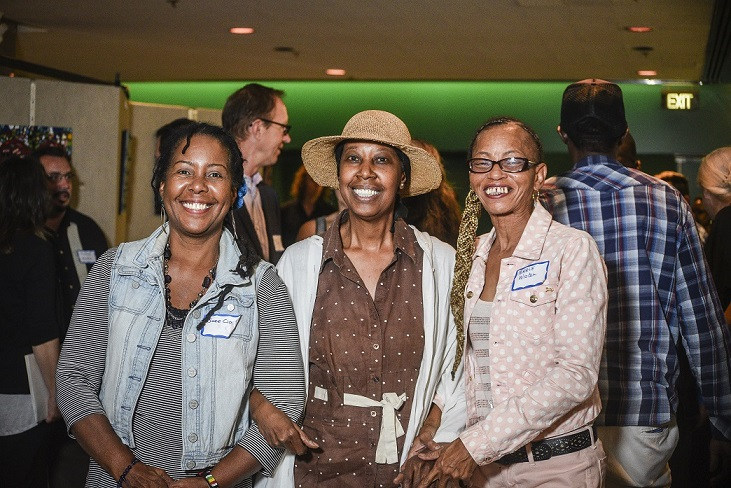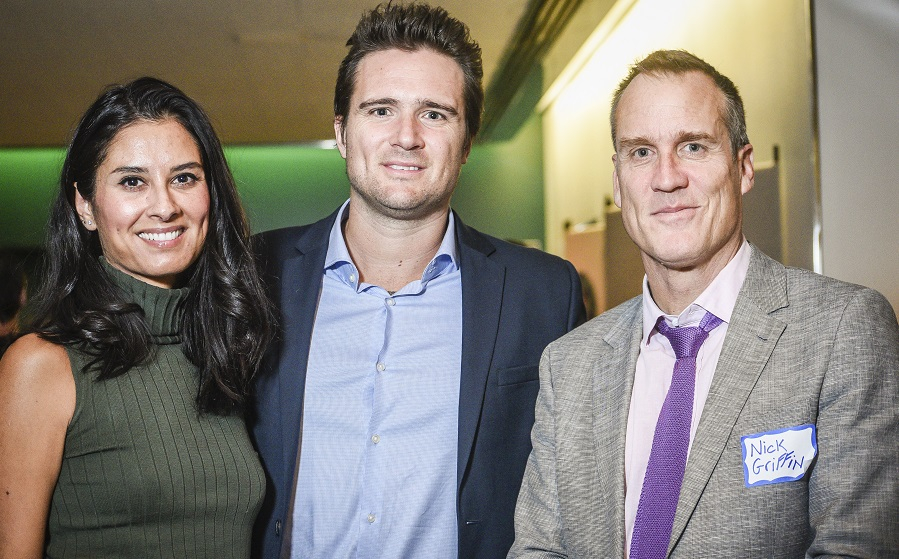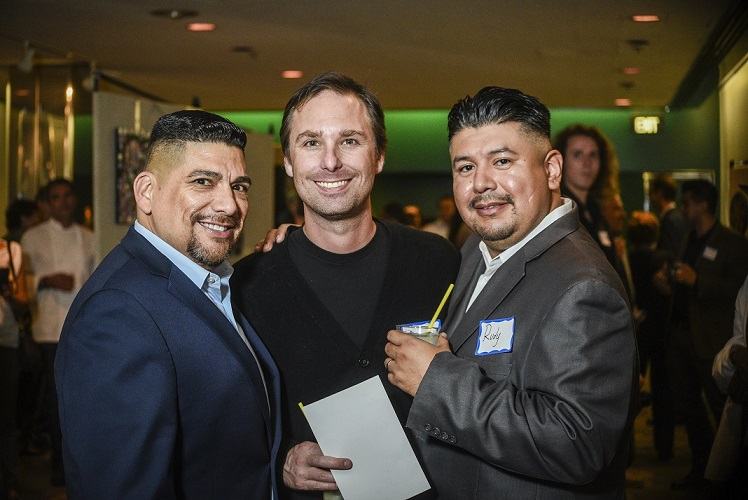 We are also focusing on John's story for our giveLA campaign which began November 16th.  This is the first year that Los Angeles magazine is featuring different non profits in Los Angeles and providing a special issue as well as a 5 week fundraising campaign focusing on increasing philanthropy by highlighting non profits in Los Angeles.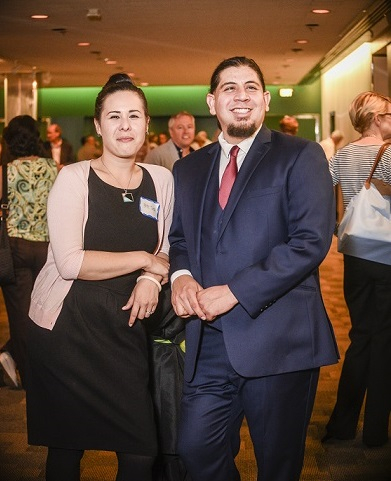 What is the Mandala Project?
The Mandala Project is a large scale commission that Piece by Piece is creating for the Legal Aid Foundation of Los Angeles.  We are creating 6 large mandalas with 3 smaller ones to decorate the side of the newly constructed headquarters of the legal aid foundation. The mandalas will cover a 60 foot wall.
Can businesses or private institutions commission work?
Any business or institution can commission work from Piece by Piece.  We create amazing custom awards and artworks.  We also sell our art and wares online at www.thepieceshop.com and at our store at Mercado La Paloma – which has limited hours but is available by appointment.  Sales are a large part of our nonprofit as they enable us to employ our artisans and they earn income from the sales of their consignment art.
Piece by Piece: Building a Better Community
What inspires you everyday?
I find empathy inspires me.  Because I work in Skid Row it is so easy to get desensitized and forget that the person blocking my car in the middle of the road during a green light as I am late to work is a human being exactly the same as if a hollywoood star were standing there, but we treat these experiences differently.  I don't like to see acts of pity, but when I do see even the smallest acts of kindness through empathy I am inspired to reflect upon my own actions and am inspired to attempt to become a better person.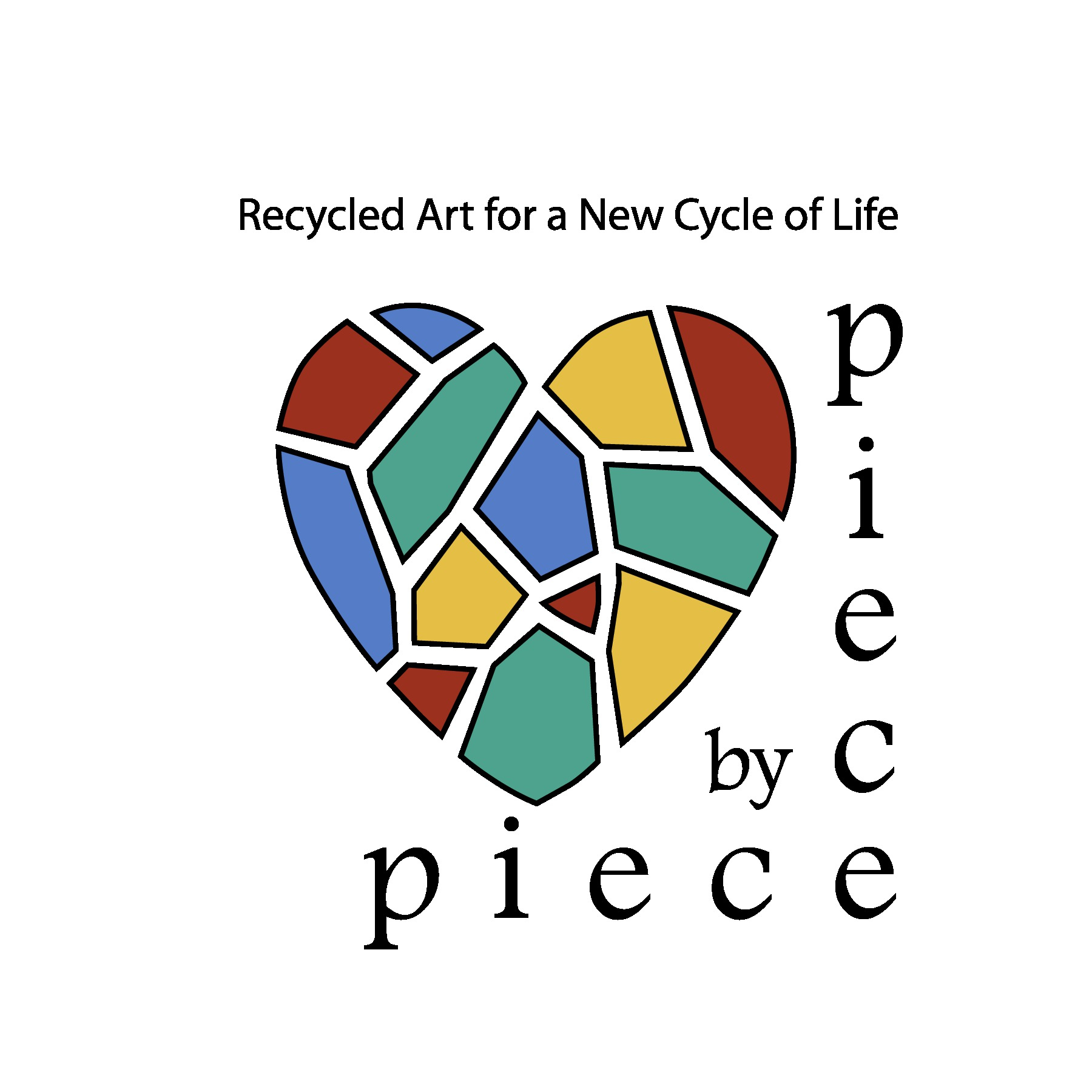 More information: Piece by Piece
Want to give someone a special gift this holiday season, as well as support a wonderful organization? Shop custom and one of a kind pieces here.
I'm a local real estate agent with The Shelhamer Real Estate Group and It would be my pleasure to help you find the perfect property to call home in Los Angeles CA, or if you're thinking about selling a house, condo, or multi-family building in Los Feliz, Silver Lake, Echo Park, or Downtown Los Angeles, it would be a privilege to help you get top dollar for the sale of your property.
Lets chat sometime. 310-913-9477 or contact me.