It's not everyday that you meet someone as cool as Quentin Thrash. We recently had the pleasure of speaking with the top Los Angeles celebrity stylist. Though you may see him around Beverly Hills or in the homes of celebs up in Coldwater Canyon, Quentin proudly calls North East Los Angeles his home. Just one of the many people and businesses that make this corner of LA so special.
Quentin Thrash… That's quite a rockstar name. Is that your given name? Also, how'd LA become home?
My name is Quentin Thrash. Everyone thinks Thrash is a nickname but it's my real last name. I'm originally from a small town in Georgia named Hawkinsville. Honestly, I was given the opportunity to move to LA when I was 22 years old by a girl I was dating. She was moving to LA and she noticed that I had outgrown Charleston, South Carolina and offered to let me stay with her until I figured out what I wanted to do. 11 yrs later I'm still here.
Do you focus solely on men's fashion as a celebrity stylist?
Yes, I mainly focus on menswear but I have a few female clients. I find it that more men choose to have custom clothing made than women.
Really? I wouldn't have thought that. What would you say is your greatest strength as a fashion designer?
My greatest strength as a designer would be my ability to bring out the fun and creative side to an industry such as bespoke menswear which is typically looked at as a very stiff and stuffy niche.
Love that! Is there a place in the city you go to find inspiration?
LA doesn't really inspire me style wise but I like to frequent Beverly Hills often because of the quality of life that is lived there. As a luxury business I'm always looking to expand my customer experience.
Well when you're not in Beverly Hills we hear you're a world traveler. Where have you visited recently and how was the experience?
My most recent trip was Florence Italy this past January. The experience was great being it my first time visiting. I love the architecture, length of history, and especially the personal style of Europeans. I didn't feel like so much of a spectacle there because almost everyone dresses with so much class and sophistication there.
Who have you had the opportunity to dress that's been a 'pinch me' moment?
I've had the opportunity to work with lots of celebrities but I would say my biggest "pinch me" moment would be when I had the opportunity to style a Prince music video before he passed. That's was just one of those moments that you don't see coming when you get that type of phone call.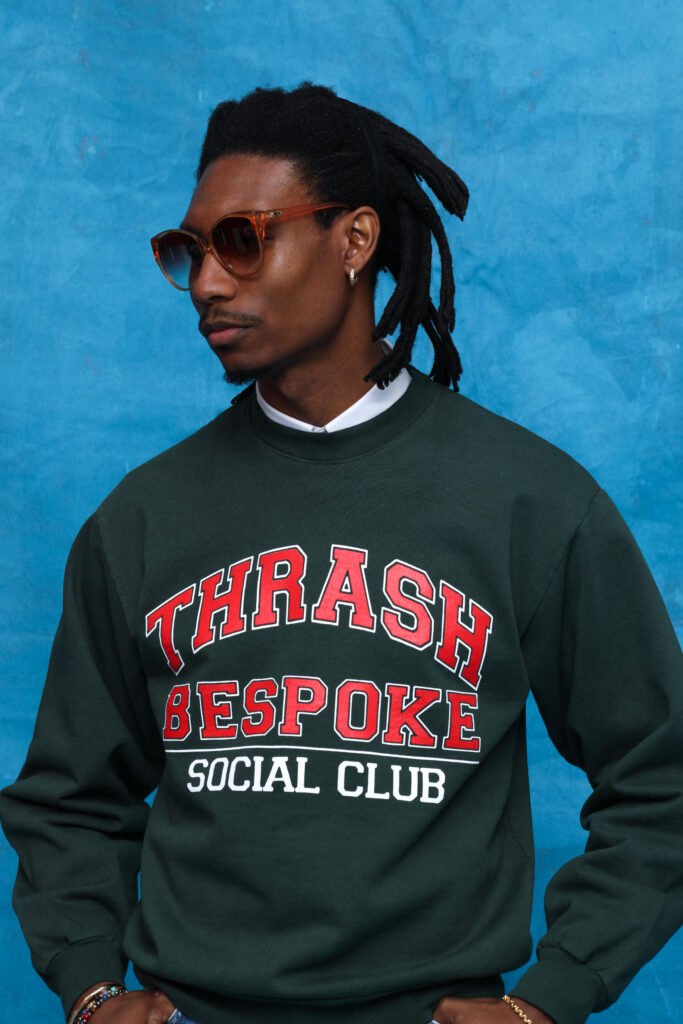 PRINCE?! That's amazing. Ok, now the hard hitting questions – Accessories or no accessories?
Definitely an accessories man. The right accessories though. I believe in having staple pieces that you wear all the time and become apart of your image.
What type of music does a celebrity stylist listen to when they work?
I honestly done listen to much music when actually working. I have slight ADD so the less distractions the better.. But i'm definitely a hip hop guy for sure.
Tailoring is everything. Do you think it can make or break an outfit?
Tailoring is the #1 rule. No 2 bodies are the same so you can't expect "off the rack" clothing to be perfect.
Does your outfit reflect your mood?
My outfits definitely reflect my mood. Some days I may feel very clean and reserved, some days I may want to throw on a biker jacket. You just never know with me.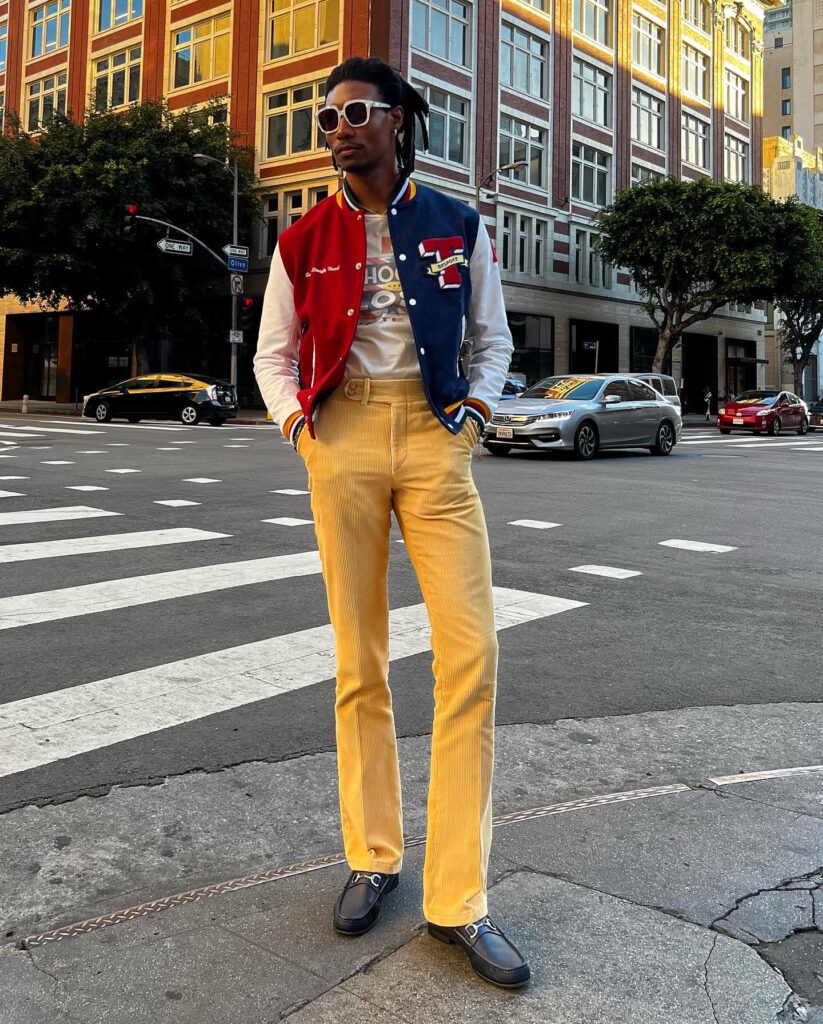 Trends you hope will always stick around and trends you wish would go away?
I'm not much of a man for trends. I'm more of a timeless style guy. I want to wear things now that I will still want to wear 50 yrs from now. But…Guys wearing man purses. Not for me.
Best purchase last year? (Ok top two)
Hmmm. 2-tone Rolex DateJust and my navy blue Gucci horse-bit loafers that their whole purpose was to become my "run around town beaters"
Do you stay up to date on fashion trends or do you move to your own drumbeat?
I definitely move to my own best. I design things that are very traditional so you will rarely ever see me do anything that is on trend. If I do, it's probably because I'm doing it from when it was originally the "it" thing to do back in the day.
Pick one: street wear, ready to wear or haute couture.
Haute Couture. I always want to keep the bar high.
So are you solely a celebrity stylist or do you style regular Joes as well? 
My typical clients are celebs. I'm known for designing very eye catching clothes so most of my clothes are worn for special events such as red carpets or press moments.
An 'average' guy might really want your services but might feel intimidated to contact you. What would you say to them?
I'm a very down to earth guy who loves to meet guys who want to elevate their personal style. I'm always down to nerd out about style.
Where do you see yourself in 5 years?
In five years I should have my own brick n mortar storefront where I will finally have branched out to offering ready to wear as well.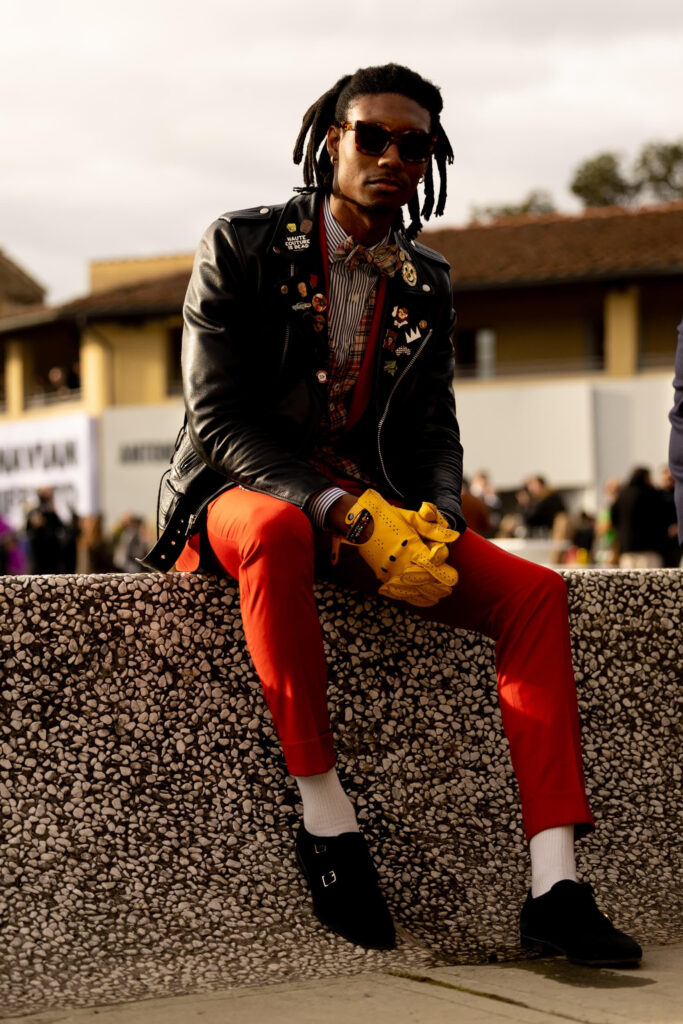 Ok. Before you go to your next client meeting, could you describe your perfect day?
My perfect day would consist of putting on a brand new outfit I just designed to go source so new fabrics that I would then create some designs for that my clients would rave over. Then take my family out to a nice dinner. Come home and watch a really good movie and in bed by 11. Perfect chill day for me.
Bed by 11. Now that's what's up for successful entrepreneurs like you. Thank you so much for sitting down with us, Quentin. We can't wait to see what you do and what you're wearing while you're doing it!
You can find Quentin on Instagram @stayflythrash and www.ThrashBespoke.com
Stay up to date with the best real estate agents at The Shelhamer Group and Not Your Daddy's Realtor!