The BEST Ice Cream Shop in Los Feliz: While the weather might be changing here in la la land and summer picnics are wrapping up, this doesn't mean we're putting our ice cream down. Nope. On the contrary ice cream indulgence is a way of keeping your spirits high during the dreary, dark days of winter here in LA (a brrr 68 degrees at night). After all, cold plus cold equals warm, right?
If you haven't made your way down to that crisp, white little shop on Los Feliz, you're seriously missing out. Since Jeni's opened last year, we've pretty much licked our way through every flavor in those colorful barrels. The Wildberry Lavender while soaking up the midday sun; the Intelligentsia Black cat Espresso as an after dinner stroll; the Salted Peanut Butter with Chocolate Flecks, well, because we were passing through. We're pretty happy that the Ohio based creamery founded by Jeni Britton Bauer came to this little stretch of Hillhurst to satisfy our sweet tooth with all of Jeni's playful and original creations.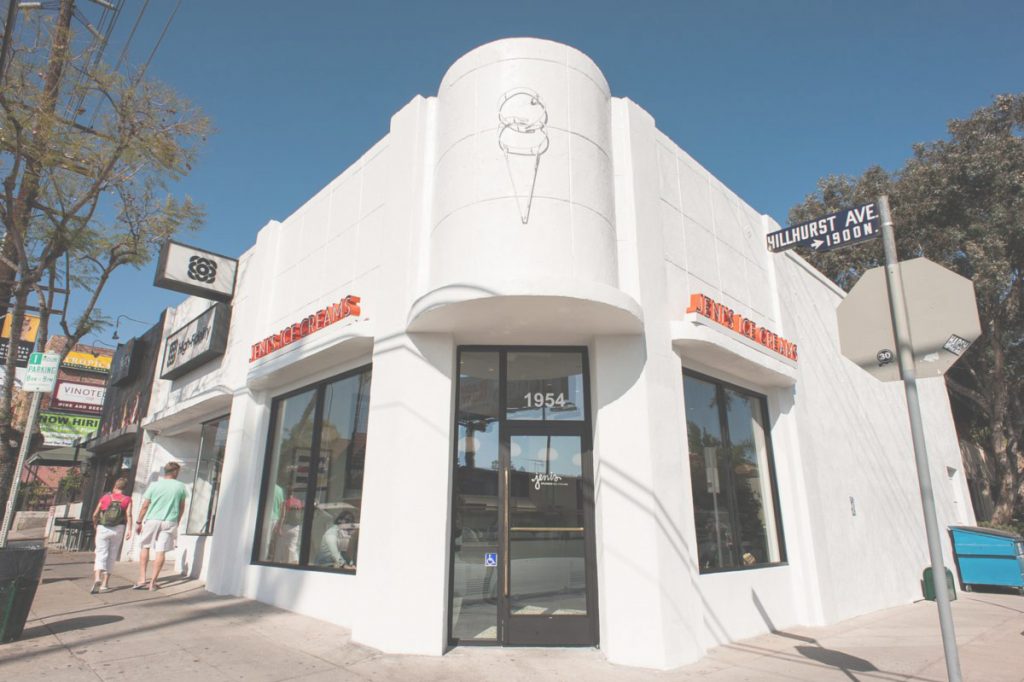 The BEST Ice Cream Shop in Los Feliz
In a city with TONS of options, Jeni's is the cream of the crop. From high quality ingredients and emphasis on traditional ice cream making methods – they don't use any synthetic flavors or mixes. And you can seriously taste the difference. There's non of that overly sweet, bouncing off the walls sugar injections from those other brands. Jeni's has all the natural sugary goodness that comes from in season ingredients and, duh, happy cows.
Jeni's Ice Creams originated in Ohio, what are your thoughts on the West Coast vibe?
JB: I am from the middle of the United States (Peoria, Illinois, originally), which means I grew up dreaming of the big coastal cities like LA and New York. And when I say dream, I mean obsess. I couldn't wait to jump out of my place and experience and absorb what America was like there. These days, I am almost always on the road and I love to reflect on the vibe of a city and what I love about it. I have an incredible vantage point — I get to connect with entrepreneurs and makers in every city; I see the inner creativity wherever I go, but I still retain that wide-eyed enthusiasm I had as a child.
Even though Los Feliz feels like home to meet these days, as an outsider, I see Silver Lake and LA with fresh and inspired eyes. I marvel at the tall, lanky palms against the bright blue sky, the white whites, and the way the air smells slightly dusty. I love the sense of wonder I get when it rains in LA. It smells incredible — you can almost smell the earth and concrete gulping up the water. And the amazing maker, chef, and market scene — the scents, the flavors, the trinkets and elegant flowing garments brought to market by makers are made for the wind here. The sense of modernity and craft here is powerful to me. The adventurer, explorer, discoverer mindset that brought so many here lives on. And yet, from the second I land I also feel a sense of letting it all go, as if I, too, came to LA to be free. I can think and create here unbounded. I think that's what brings talent to this city. And why I crave being here.
The BEST Ice Cream Shop in Los Feliz

What was the biggest challenge when starting Jeni's Ice Creams and what sets you apart from the rest?
It took me a while to understand that entrepreneurship is a two way conversation with customers. When I opened my first ice cream business, Scream, in the North Market, I thought of myself as the Great Ice Cream Artiste. I made ice creams with every ingredient in the market, from exotic spices and flowers to cheeses, pickles, and even meats. Every day I made whatever flavors I wanted, which was problematic. When someone fell in love with my Salty Caramel and brought friends back to try it, I would not have it. When I opened Jeni's, I set up two ice cream cabinets: one for popular flavors, and the other for experimental and seasonal flavors. That way customers could taste new flavors, but order their old standby if they wanted.
As for what sets us apart, our ice creams are unique in the world of ice cream. Most ice cream makers flavor a generic ice cream mix full of various sugars, stabilizers, or emulsifiers, which give ice cream a metallic and dull taste. It also prevents true flavor from popping forward. We don't use a prefab mix. We think that body and texture is the coolest part of making ice cream. We opt for the natural power of milk proteins to build body and texture. I don't know anyone who makes ice cream like we do. Our ice creams are designed to melt a very specific way—big, thick, and bouncy like buttercream at first, and then a thin, clean release of aroma as it goes. And each one is a unique molecular matrix depending on the flavor. If you want to test this, all you have to do is taste our chocolates versus other chocolate ice creams. There is simply no comparison. And it's because it took me years to get that much rich and complex Fair Trade cocoa into the ice cream without drying it out. I can go on for miles about it, but the proof is in the pudding.

Jeni's scoop shop on Hillhurst Ave was an awesome addition to the neighborhood, how did Los Feliz get so lucky?
We try to find neighborhoods where people can walk to Main Street or park once and do a lot of things: restaurants, entertainment, shopping, coffee. We want to feel like we add to an existing sense of community.  We've been shipping ice cream straight to homes for years, and have always had a loyal following in LA. Los Feliz/Silver Lake was on our radar because we'd been visiting friends in this neck of the woods for years. We like the community here, and happened to find an incredible corner spot, which we restored to a magnificent white exterior!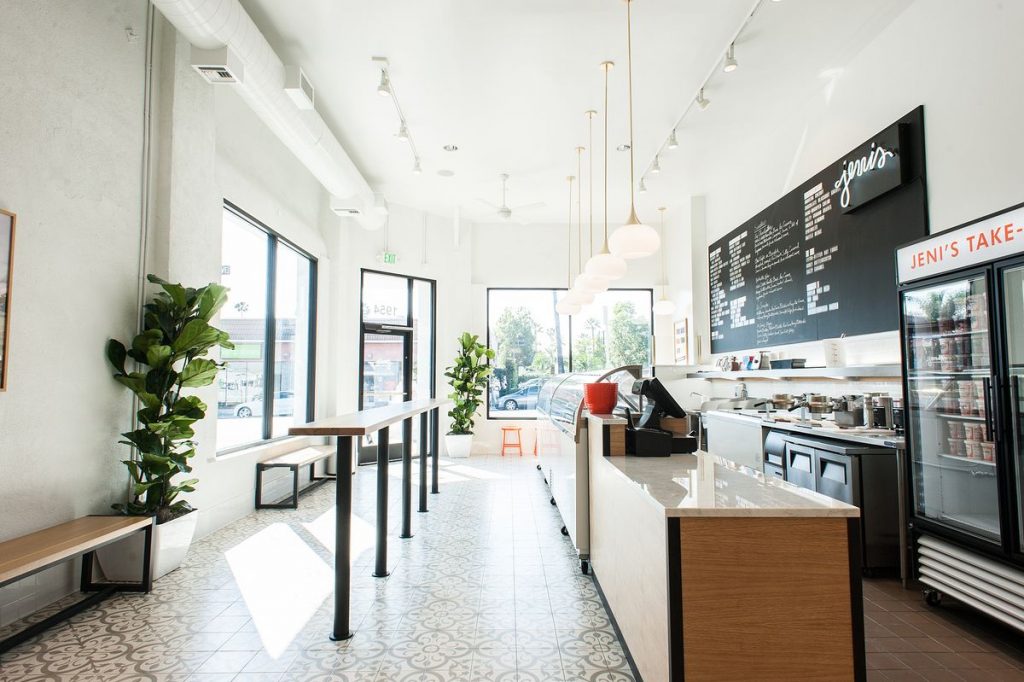 The BEST Ice Cream Shop in Los Feliz
The company's commitment to transparency and Fair Trade is really great, can you tell us what being a certified B Corporation means?
We've always just done what we felt is the right thing to do—way back before B Corps were a thing. I think that getting this difficult certification helps show the world that we mean it, and it's not just a marketing play. It's a philosophy deeply engrained in the way we work.
We want to build a company that is as lovely behind the counter as the experience is in front of the ice cream counter. And this means things like paying a living wage, caring about diversity, supporting women owned businesses, paying fairly for ingredients and buying them directly from those who make or produce them in addition to composting in our production kitchens and consolidating our production to one region where we can get great dairy and countless other agricultural products. And, most importantly, it's about getting better each year. My husband, Charly, heads up this effort at our company — every day, he's asking how we can be better.
These days, descriptions like "Fair Trade" and "locally sourced" are so trendy that it's hard for consumers to know who to trust. Anyone can say they are using local ingredients or composting in order to raise their profile or impress a blogger — but to what end? How does it all add up? It's not enough to say it. You've got to commit to building a good company. It can be terrifically challenging to do, but also, if you just set out to do what's actually right, it naturally falls into place. But, that's why it's hard to get the B Corps certification – you actually have to be committed to it in every detail, not just from a glossy, marketing perspective.
We want to be proud of what we do each day and get better at what we do each year. Simple as that.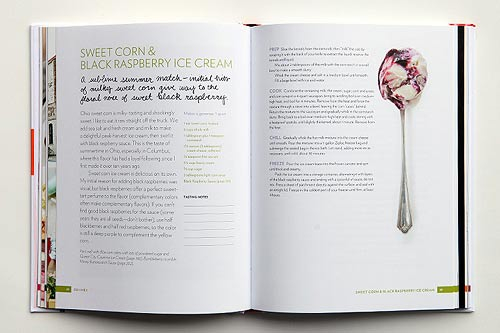 The BEST Ice Cream Shop in Los Feliz

The difference is really in the pudding, what are some of the best sellers?
Our Top Sellers collection always features the five Signature flavors that fly off our shelves faster than any other, like Darkest Chocolate, Brambleberry Crisp, and Brown Butter Almond Brittle. I've been making Salty Caramel since 1996. It's a labor of love for us. You can't synthesize caramel flavor in a lab (by contrast, a synthetic vanilla will often win a vanilla competition). This means that we have to build caramel the traditional way — by toasting the sugar over fire. It's delicate, dangerous, and hard to get just right. But that's why ours is fad-proof. Flavors like this, they're always on our most popular list.
But, right now, our new fall flavors are killing it. The Thai Curry Pumpkin is made with fresh kabocha pumpkin roasted in our kitchens and blended with aromatic baking spices, like cardamom, coriander, ginger, and fenugreek, which tastes like maple and is completely underused in American cooking. We then spike it with coconut and lemongrass.

Do you plan to open other locations in Los Angeles county?
Yes! We will be opening a scoop shop in Venice very soon. And the shop will look delightfully unique from our other shops. We'll be on Rose Avenue near our favorite linen company, Parachute, and in community with many wonderful chefs and restaurants.

What is something Jeni's prides itself most on?
I wake up every day with a speeding heart ready to make better ice cream. I have a vision of what American hard body ice cream can be, and we hit it often, but we're not there yet. We pride ourselves on building a company that doesn't rest on our laurels. To use our very limited resources very wisely. And to be the best at it. Not better than our competitors, better than our own best.
Our ice creams are made with really, truly great ingredients. Ingredients that are often grown, sourced, or imported just for us. In order to understand how to turn these ingredients into ice creams with great body and texture, you have to know the things that only we know about ice cream science, logistics of moving berries with a 24-hour shelf life, or planning and allocating so that we know how much to buy, etc. It's really complex. It can take the work of hundreds of people to bring one ice cream to life, and we hope that all of our work pays off in your first bite!
The BEST Ice Cream Shop in Los Feliz

Would you say it's tougher to make the classic flavors or to create new and unique combinations?
I always make classic combinations!
I've been told I make weird ice creams for half my life, since I was 21 years old and just starting out. But the truth is, every flavor of mine begins with an ingredient or a story I want to tell and then I look for the most familiar way to do it. An easy way to illustrate this is beets. A classic Italian preparation might be a ravioli stuffed with roasted beets and mascarpone, topped with a lemon beurre blanc (or the Italian equivalent) and poppy seeds. Those ingredients also made a killer ice cream. Or a beet is very similar to a carrot — so let's pair beets with toasted walnuts, cardamom (instead of cinnamon) and cream cheese. You see? It's a rejiggered carrot cake! The carrot cake becomes a kind of compass for the flavor; people know how to experience it when they can imagine beets presented this way. I've always called this approach distant and familiar. We kind of make fun of it a bit on my team because it sounds artsy fartsy or esoteric, but it's always been my approach.

Any Ice cream combos that just didn't work?
Weirdly, following the same method above, I combined fresh strawberries with fresh spearmint and, while raspberry peppermint is classic, strawberry spearmint tasted like chewed double mint gum. Awful!
Favorite restaurants/hangout spots in Los Feliz? LA in general?
I love Loz Feliz and Silver Lake. I stay in AirBnbs or with friends every time I'm in town, so I kind of just hang around there. That way, I can walk everywhere, and everything I need is here.
I love Trois Familia. And I love Little Dom's. I have to have their little gem salad when I'm in town, and I now make it at home, also. I always need a place to work and get coffee, so The Coffee Bean or Intelligentsia are my spots. I never come to town without checking out what's new at Mohawk General Store. I also usually pick up a trinket from the children's store, La La Ling, for my kiddos. And, often when in LA I camp out at the apron factory (Hedley & Bennett) to do work if I need a desk. It's such a positive place to be.
What inspires Jeni's Ice Cream flavors?
I came from art. I quit art school in 1995/6 to make ice cream. So I apply that kind of thinking to ice cream and business. I always want change. I am constantly looking for new experiences and to meet new people. And they inspire us. Our ice creams are really meant to be fun and to give a little spark to your date — to always offer something of an adventure through ice cream, but, of course, in order to do so, it takes an absolute dedication to the molecular science of ice cream.

If California was a flavor, what would it be and why?
All of California would be challenging. Let's focus on Los Feliz and Silver Lake. I'd build the flavor through scent. I'd use rosehips, osmanthus, maybe some bitter orange zest, a bit of thyme or rosemary — something along those lines. I'd steep it all together with the cream, which absorbs the scent. Every note would build as you licked it of the cone walking down Hillhurst.
Jeni has a few cookbooks…can we honestly try and recreate Jeni's Ice Cream at home?!
Yes. I was inspired to write my first book, Jeni's Splendid Ice Creams at Home, because I noticed that a lot of ice cream makers give home cooks the same standard, centuries-old recipe. The same proportions of egg yolks, sugar, etc. And it doesn't work on home machines at all. It's always a little bit icy. I wanted to recreate Jeni's ice creams in a home kitchen, identical in body and texture to what we produce with fancy machines. Now chefs across the country and around the world, even, use my recipe as standard in their kitchens, even selling pints to customers.
The second book, Jeni's Splendid Ice Cream Desserts, is an extension of the first. You can mix and match recipes (what we call Freestylin') to create all kinds of desserts. It's an extension of my personality, really.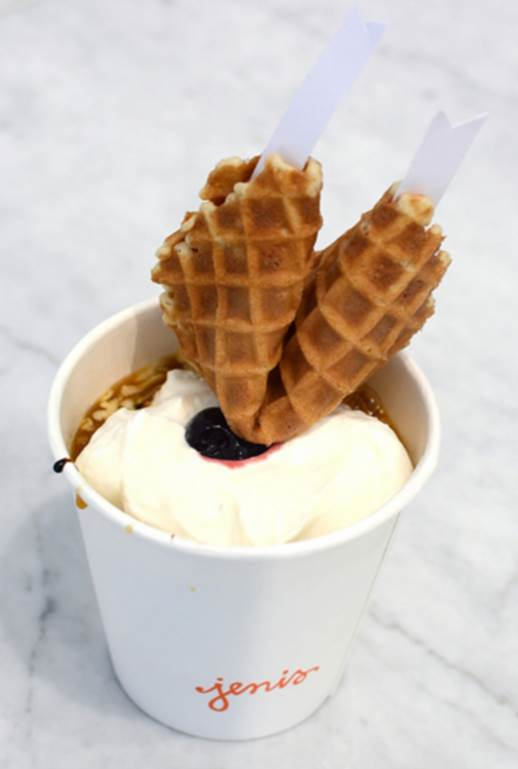 The BEST Ice Cream Shop in Los Feliz


Advice for beginners?
There is nothing in the world better than ice cream, in my opinion. Use my base, which is created specifically for home kitchens and equipment and is very sturdy, which means you can make any flavor you want, and then let your flavors and the names you give them reflect who you are and the stories you want to tell. Put your name on it.
The BEST Ice Cream Shop in Los Feliz
It may sound silly, but if you eat it while bundled up in a heated room you can trick yourself into thinking it's summer 🙂
Where: Jeni's Los Feliz, 1954 Hillhurst Ave
More Info: Jeni's Splendid Ice Cream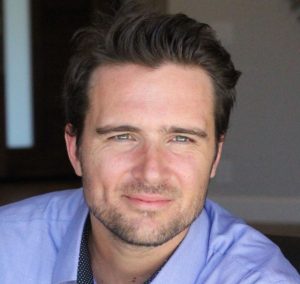 Your Los Feliz Real Estate Professional
I'm a local real estate agent with The Shelhamer Real Estate Group, and It would be my pleasure to help you find the perfect property to call home in Los Feliz CA, or if you're thinking about selling a house, condo, or multi-family building in Los Feliz, Silver Lake, Atwater Village, Glassell Park, Mount Washington, or Downtown Los Angeles, it would be a privilege to help you get top dollar for the sale of your property.
Lets chat sometime. 310-913-9477 or contact me.