Skylight Books is the perfect place to spend a lazy afternoon, a rainy gloomy day, or to take a stroll into after that dinner date. Relax a moment on the bench stool under the iconic tree in the middle of the store, whose leaves fall ever so gently onto the bookshelves below. A friendly feline tip toes by and brushes its tail on your leg. It's personal and intimate without being cramped. Johnny Cash or Thievery Corporation play softly overhead. This is the vibe you can expect at Skylight, a rare gem of an indie bookstore.
This store is a favorite among Los Angeles bibliophiles for its awesome selection, and its laid back atmosphere. There is always something new and unexpected available, whether you are after tomes on art (where you can easily spend your weekly salary), graphic novels, underground zines, or best sellers. Staff picks are an eclectic, informed mix of books, many highlighted on hand-lettered staff recommendations perched along the shelves. There are one of a kind gifts like stationary, tarot cards and novelty trinkets.
Local love is prevalent as well, with many events centered around local authors and artists. But authors from around the globe have popped in for a signing or reading event. The shelves are rolled aside and the crowds pack into the cozy space sipping on wine, eagerly listening to a few lines of the latest novel.
Our suggestion if you're overwhelmed by all the titles? Or just want to explore something unusual and adventurous? Ask any of the staff. Seriously. They know (and love) their books and will 9 times out of 10 get you exactly what you didn't realize you needed all along. We caught up with manager Steven Salardino for a must read Q&A on inspiring reads, the changing times of indie bookstores, and the bully that is Amazon.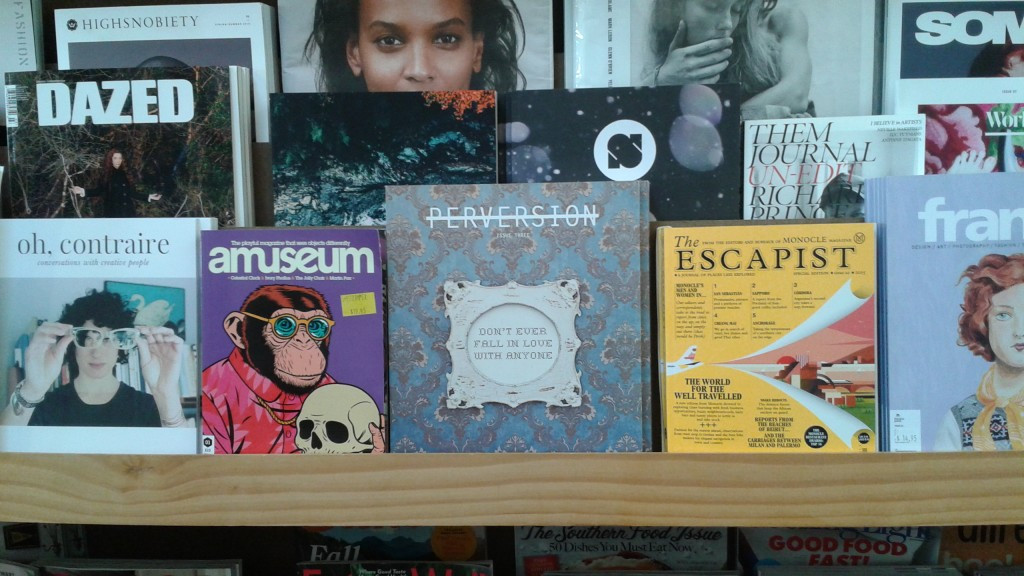 Photo Cred PerversionMag
How long have you lived in Los Angeles?
Born and raised in Southern California. Minus a four year dalliance with San Francisco in the early nineties, I have always been a SoCal boy, laying my head in South Pasadena,Hollywood, Los Feliz, Silver Lake, Echo Park, and Montrose.
What is your role @ Skylight and what road led you here?
Skylight Books' Manager.  Looking back I think books have been in the cards since I first sounded out Bears In The Night.
Skylight Books is really a magical place, you feel it from the moment you walk in, do you see first timers just getting lost in the rows of shelves?
I think most bookstores are magical! That said, I have seen people freak out when they discover the tree in the middle of our store. I have sold a child a book then had that same person come in 15 years later to buy books for their own child. I have witnessed people walking in the door and just breathing deeply, inhaling that special musk of bricks, wood, paper, and glue.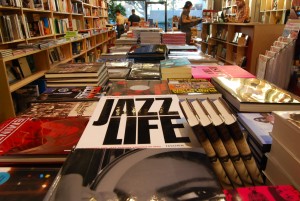 Have you been a lifelong book lover and can you remember the first that really made an impression on you (even as a kid)?
I always checked out the maximum amount of titles from my local library when I was a kid.
The Mysterious Disappearance of Leon (I mean Noel) by Ellen Raskin is a book I still go back to and read every couple of years. It is a fun mystery with its heart in the right place. It is sort of a puzzle-book too, which, when I look back, makes me think it was one of my first exposures to an experimental way of storytelling.
It seems independent bookstores are experiencing a sort of renaissance, reinventing themselves as literary community gathering venues, what are some of the more popular events held here at Skylight?
Since the beginning we strive to connect this space and our customers with new and established, experimental and iconic authors. Writers like Jeanette Winterson, Patti Smith, David Foster Wallace, David Mitchell, and Mary Gaitskill have appeared here. We have been lucky to have had events with some authors before they became the well known names they are today – Zadie Smith, Elizabeth Gilbert, and recent Pulitzer Prize winner Viet Thanh Nguyen all appeared here early in their careers.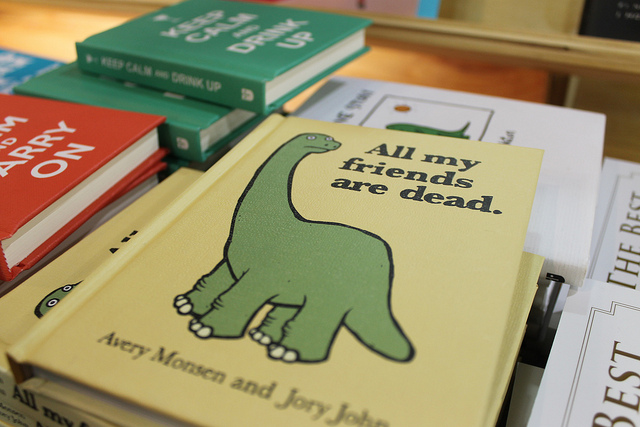 The Best Bookstore in Los Feliz | Skylight Books
We'd ask what's your favorite book, but we're guessing that's a tough one…how about your favorite genre/topic and why?
I love short stories. No chaff, no filler. In the fiction world, books of short stories rarely sell as well as novels so as a bookseller I am constantly pushing new short story writers on people.
Favorite or most memorable moment working here at Skylight?
I have met a lot of my heroes at Skylight Books. In the early days of Skylight Books Dennis Cooper lived up the street and would come in all the time and it just felt so damn cool to talk with him. I have been able to meet so many people that have inspired me: John Waters, Jerry Stahl, A.M. Homes, John Jeremiah Sullivan, Lorrie Moore, Dodie Bellamy, Camden Joy…the list is huge. I am a lucky bookseller.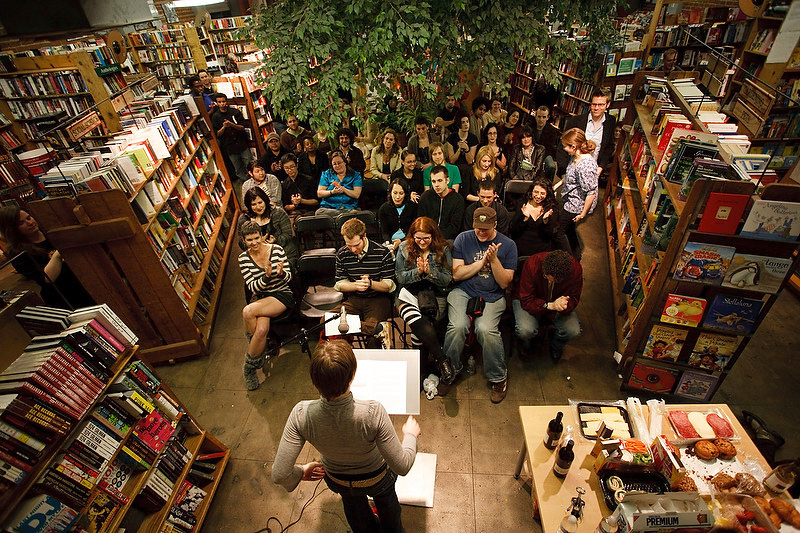 We recently read about an author who plead with fans to not buy his book on Amazon (even creating the aptly named pleasedontbuymybookonamazon.com) as a way to support indie publishing/bookstores and push back against aggressive cost cutting tactics as its detrimental to the livelihood of independent publishing. Do you agree and your thoughts?
Amazon.com is a bully. They are monopoly in many ways and that helps them dictate their own agenda when dealing with publishers and authors. The strategy is 'profit at any price' and that kind of greed is dangerous, hurtful, and in poor taste.
Simply put, at Skylight Books we believe in Art and Culture and an Educated Society. Amazon.com believes in being the biggest retail outlet on the planet. The consumer votes for what they believe in and what they want every time they choose where to spend their wages.
Do you think the relationship between authors and bookstores is less important now in the digital age?
The internet has definitely changed how people connect but I do not think it has made the relationship between authors and bookstores any less important. You would be surprised on how much a bookseller's praise can influence the book world. Some of our bestselling books have been titles that barely sell in the vast ocean of the internet.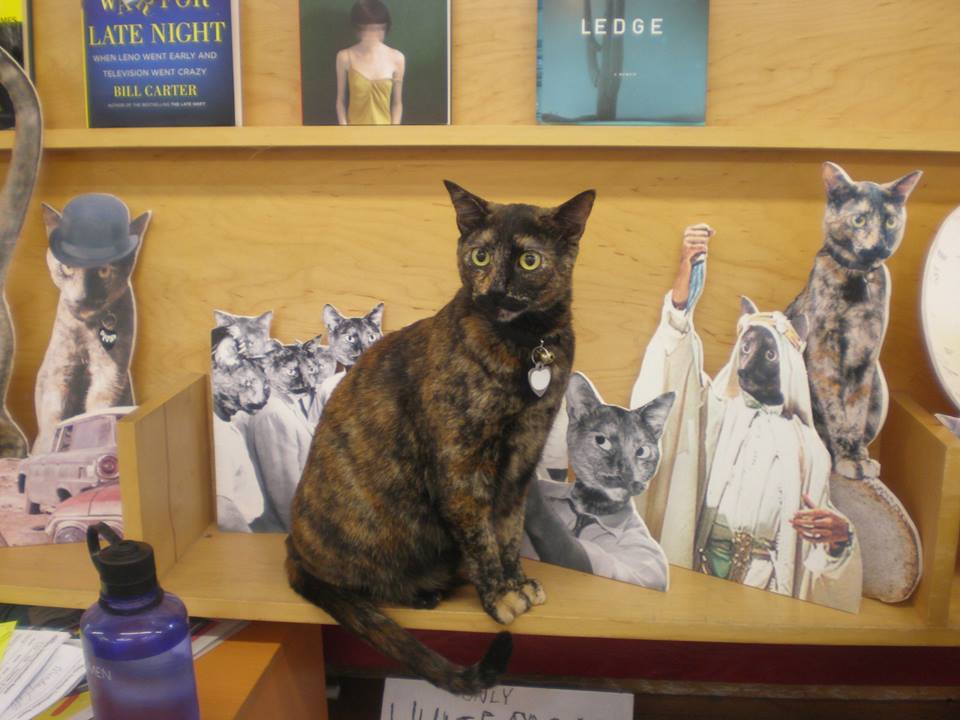 Someone walks in and says, "I need something to INSPIRE ME AGAIN" what do you recommend?
I recommend a browse in our Arts Annex. When I find the time to be able to browse our Art or Architecture sections I always find myself wanting to write or make something.
There are a few writers I read over and over because their words always smack me right in the chest – Donald Barthelme, John Fante, and Grace Paley come to mind. Two books I discovered this year have made me want to type type type:  Kathleen Collins' Whatever Happened to Interracial Love (out December 6, 2016) and Helen DeWitt's The Last Samurai.
What do you think has helped Skylight survive through the years to be on the LA's most unique gems? Do you think its location and the community play a roll?
Our location has been key to our survival. We are lucky to be not only in a community that cares about things like independent bookstores but also on a stretch of Vermont Avenue with lots of great stores and restaurants and theaters. Los Feliz is a place where it is easy to spend hours hanging out and having fun…catching a Jeff Goldblum show, eating Capellini Checca, drinking a Bloody Mary, buying a vintage denim jacket, a wind-up Jesus, and A Heartbreaking Work of Staggering Genius.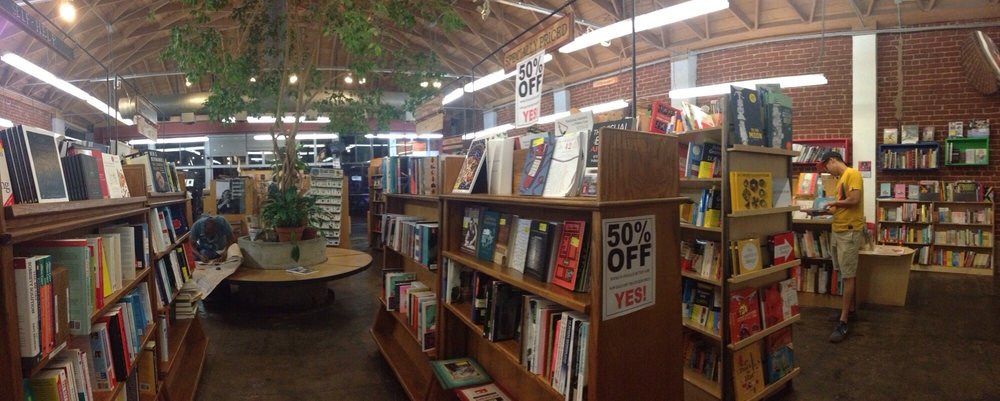 The Best Bookstore in Los Feliz | Skylight Books
Your favorite author/event series held at Skylight?
Sometimes we have an event that positively vibrates or resonates and really "feels Skylight".
When Darren Aronofsky made the movie Requiem for a Dream based on the book by Hubert Selby Jr. we had them both here and it had that once in a lifetime feeling.
The lyrical performances from poets like Wanda Coleman, Kamau Daaood, and Douglas Kearney have been profound.  Patti Smith (she played guitar!), Steve Abee's middle school writers club, Terry Woverton's annual poetry workshop and reading, our staff showcase, readings with friends that get published like Jessica Hundley, Cecil Castellucci, and Abigail Ulman, midnight parties for new books from Haruki Murakami, Thomas Pynchon, and Elena Ferrante…these are the moments that make me feel like Skylight Books is bigger than the four walls that hold up our ceiling.
What famous person, living or dead, would you invite to a dinner party?
I would be very happy to eat soba and share sake with Kenneth Patchen, Janis Joplin, Pedro Almodovar, David Bowie, Donald Barthelme, Raymond Carver, Edward Albee, Prince, or Phoebe Gloeckner.
The Best Bookstore in Los Feliz. Now, go read a BOOK 🙂
More info: www.skylightbooks.com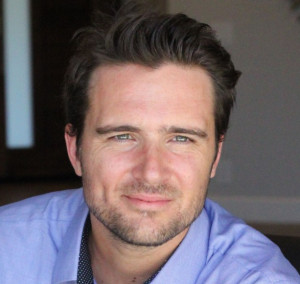 The Best Bookstore in Los Feliz
I'm a local real estate agent with The Shelhamer Real Estate Group, and It would be my pleasure to help you find the perfect property to call home in Downtown Los Angeles, or if you're thinking about selling a house, condo, or multi-family building in, Los Feliz, Silver Lake, Atwater Village, Glassell Park, Mount Washington, or Downtown Los Angeles, it would be a privilege to help you get top dollar for the sale of your property.
Let's chat sometime. 310-913-9477 or contact me