Silverlakeblog caught up with Heather Hope-Allison, one of the founders and co-producers of Street Food Cinema.  Street Food Cinema is a winning combination of outdoor movies, delicious food trucks and local music. Sign us up!
With movies ranging from Purple Rain to Clueless and food trucks varying from lobster rolls to "wachos" (waffle nachos), you can customize your movie experience. What's even better is that these movies take place all over the city.  Bring a date, bring friends or both! 🙂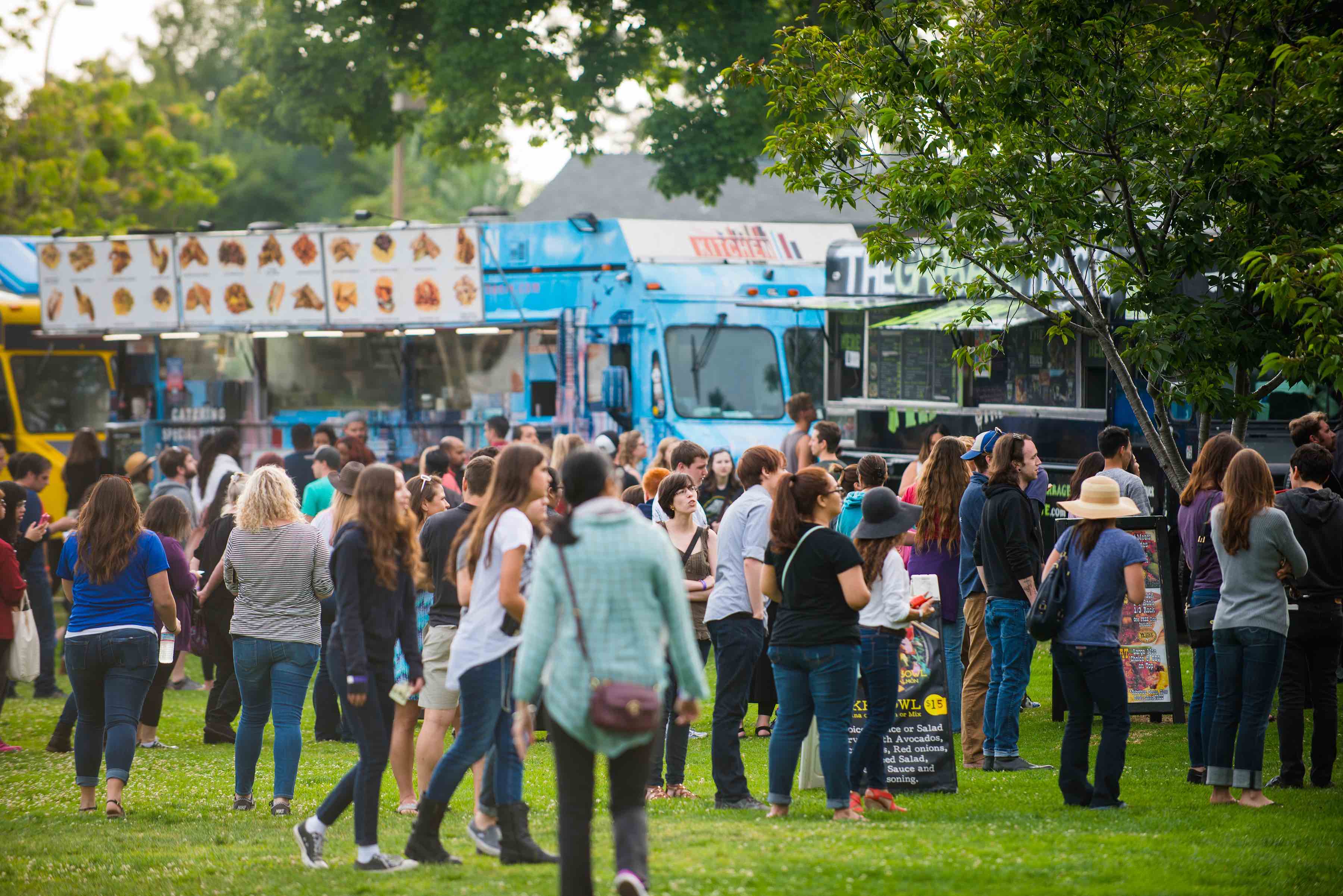 Food Trucks with people – ZB Images | Street Food Cinema: More Than Just A Movie
How long have you lived in Los Angeles?
19 years. I just calculated it. That's the longest I've ever lived in one city.
What are your thoughts on how the Eastside of LA is changing?
It's has definitely become a more artistic and creative atmosphere with many independent entertainment, restaurant and shopping options, which I love.  I can go weeks without leaving my neighborhood.
Do you own or rent your home and on what side of town?
We own our home in Eagle Rock.  We've been here 10 years.
You are a co-founder of Street Food Cinema, was the concept difficult to sell when you first started?
Not really.  We launched Street Food Cinema in 2012, but we began producing outdoor movies in 2010 when many gourmet food trucks were really bursting onto the scene.  We didn't want to produce just another outdoor movie event, so we decided to create a "dinner and a movie" atmosphere.  As we moved forward, we realized we needed some entertainment before the movie, so we added in live bands.
What was the turnout like in the initial stages of Street Food Cinema?
The turnout our first year was really great.  It helped a lot that we had the foundation of the previous 2 years producing outdoor movies.  In 2012, we presented 15 events in one location – now, in 2016, we are presenting 65+ events in 15 different locations!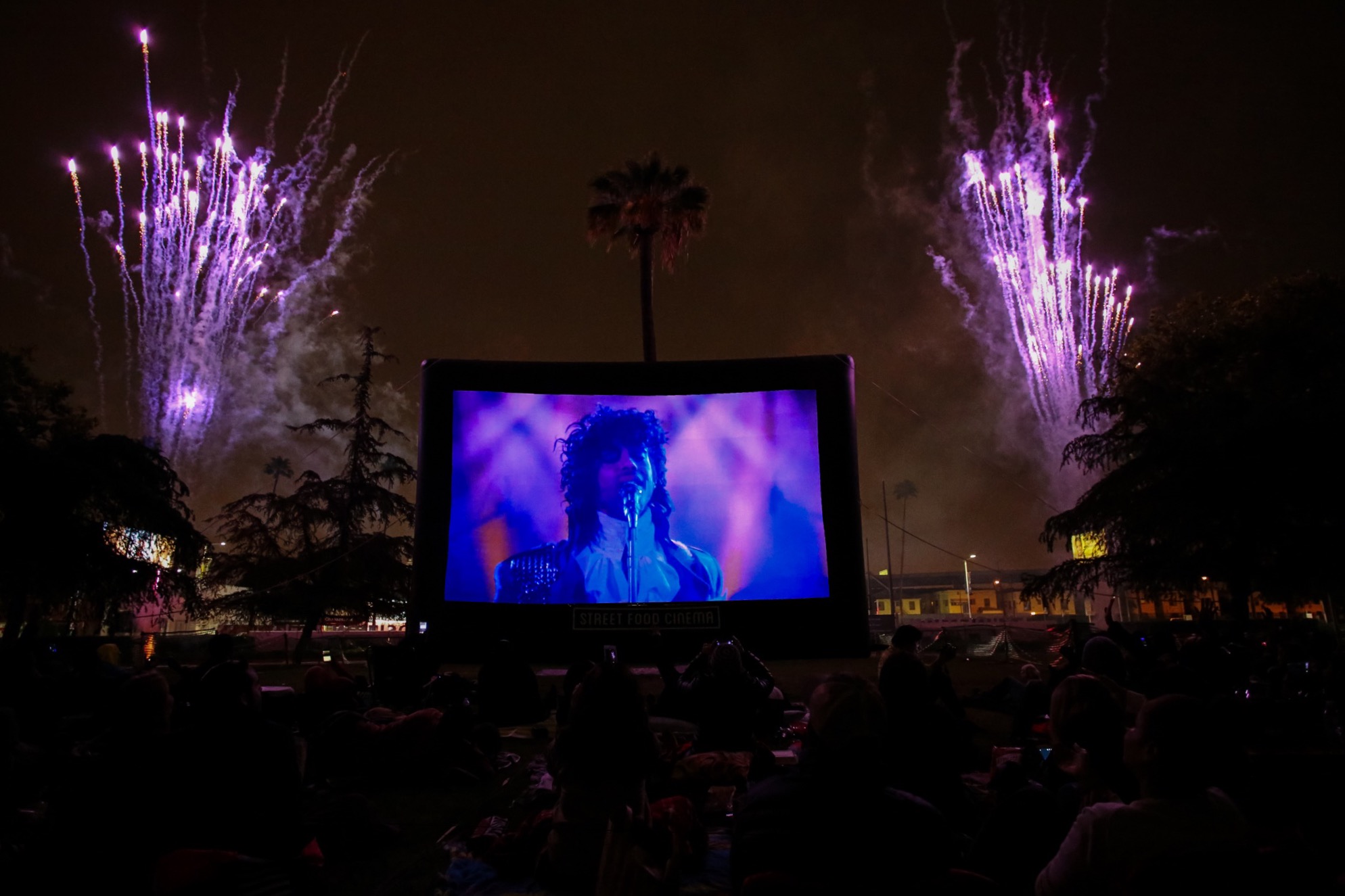 Purple Rain Fireworks – Drea Castro / GetDrea | Street Food Cinema: More Than Just A Movie
What are your favorite top 3 films that you have screened and why?
GREASE – because it was one of my favorite movies when I was little and we had 2 special guests: Michael Tucci (Sonny, T-Bird) and Jamie Donnelly (Jan, Pink Lady)
SILENCE OF THE LAMBS – this was a Special Edition event celebrating the 25th Anniversary at the historic Million Dollar Theatre downtown and our surprise special guest was Jodie Foster.  No one knew that she was there, so when we introduced her, the crowd just roared!  It was an amazing experience that Iwill never forget.
PURPLE RAIN – our recent tribute to Prince. We had screened the movie last year and it was awesome, but this year it had a very special atmosphere where everyone just came together.  Our special guest was Carmen Electra.  She gave a very heartfelt speech about Prince and introduced the movie.  The entire night had a very uniting feeling with everyone dancing and just celebrating Prince. We surprised the crowd with purple fireworks, too, which was beautiful.
Is there any audience participation? What is it like?
Yes before the movie we normally host a themed interactive competition like an obstacle course or costume contest. We randomly select 5-10 participants. People really get into it – especially when a big prize is on the line like a $500 travel voucher from Southwest Airlines.
What do you think is the biggest mistake you've made so far? Why was it a mistake?
Last year we had 3 events scheduled when there was an unseasonably hard rainstorm randomly hit in July.  We held off on canceling the events until the crew was already on site, which was costly.  Luckily we were able to reschedule all of the events fairly quickly.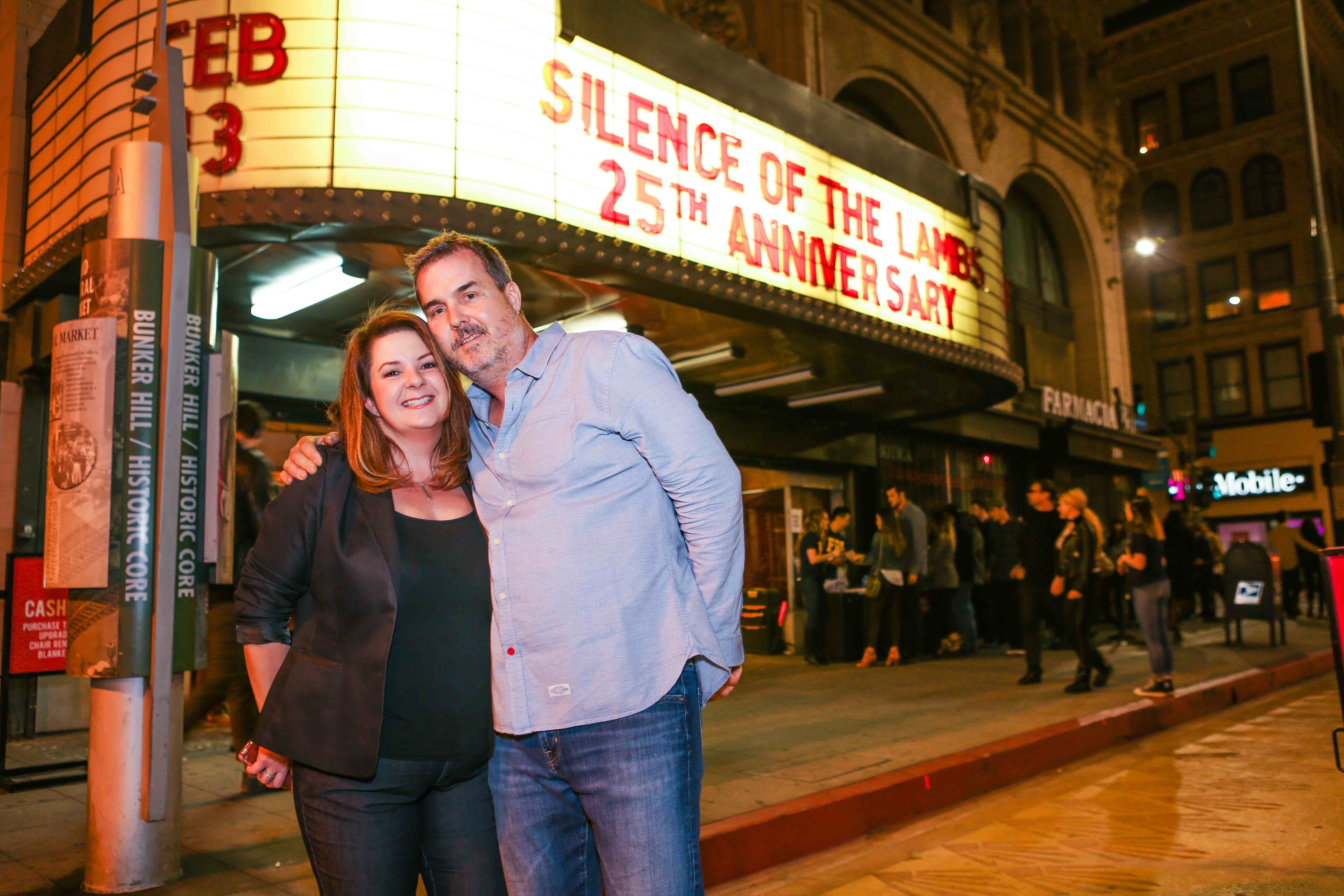 Silence of the Lambs – Drea Castro / GetDrea | Street Food Cinema: More Than Just A Movie
When was the music element added to the event and how has the response been?
For Street Food Cinema, it was part of the event from the beginning and has been pretty great.  In Los Angeles there are so many up and coming bands, it's great to provide the opportunity for them to perform in front of over a thousand people, which isn't typical for music venues in Los Angeles.
Where do you see Street Food Cinema in the next 5 years? Could it turn into a full blown street fest?
This year we expanded to Phoenix and San Diego.  In 5 years, we expect to be in more cities.  We are the largest outdoor movie series in Southern California (and possibly the US) presenting over 65 events throughout the year.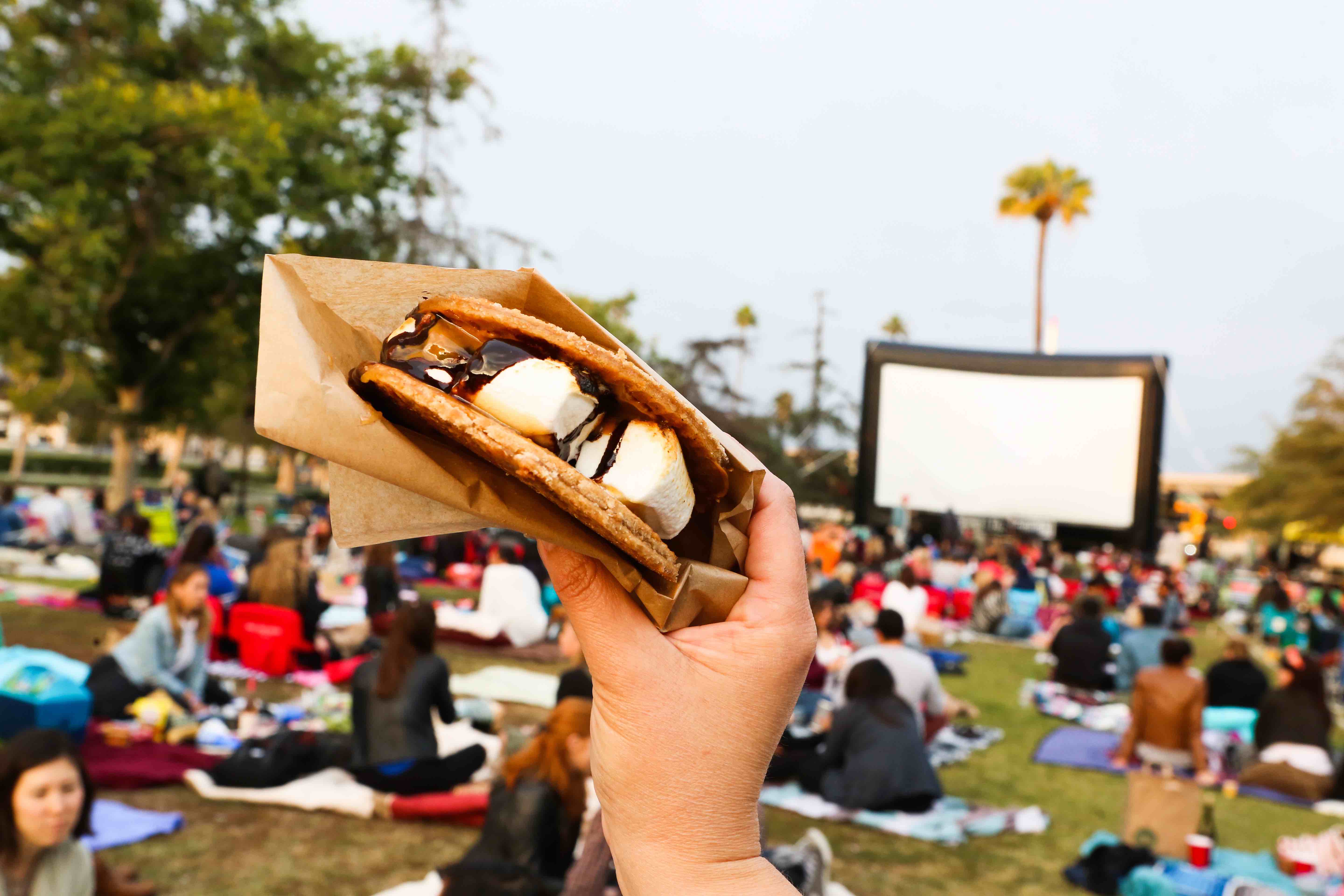 Sweet Amsterdam – Drea Castro / GetDrea | Street Food Cinema: More Than Just A Movie
What's your favorite quote?
Every great film should seem new every time you see it. – Roger Ebert
Can you walk us through a typical day in the life?
My husband and I own and produce Street Food Cinema together.  We have two little girls (8 and 10), so the beginning of the day always starts with getting them to school or camp.  Our office is not far from our house, so it's easy to pop back and forth if necessary.  At the office, the morning usually consists of our team meeting and/or conference calls, brainstorming sessions, etc.  Every weekend, we have 2-3 events, so we go over what happened the previous weekend and what events are happening in the coming weekend. Around 4 or 5pm, I pick up our girls and then get ready for dinner, etc. At night my husband and I still tend to talk about work, so finding the separation between work and home life is always a hurdle.
Food truck culture is a quintessential LA thing, but for a long time 'taco trucks' or 'roach coaches' weren't popular and were associated with working /lower classes. What do you think changed?
The start up cost for brick and mortar restaurants is high and as potential restaurateurs learned that they could potentially "test" a concept with a food truck, it became more popular.  It also allows more flexibility to try different menus, neighborhoods, etc.  When Kogi BBQ rolled out in fall 2008, it really began the gourmet food truck trend. Several food trucks have shifted into brick and mortar and only use their truck for catering private events like Grill 'Em All and The Melt.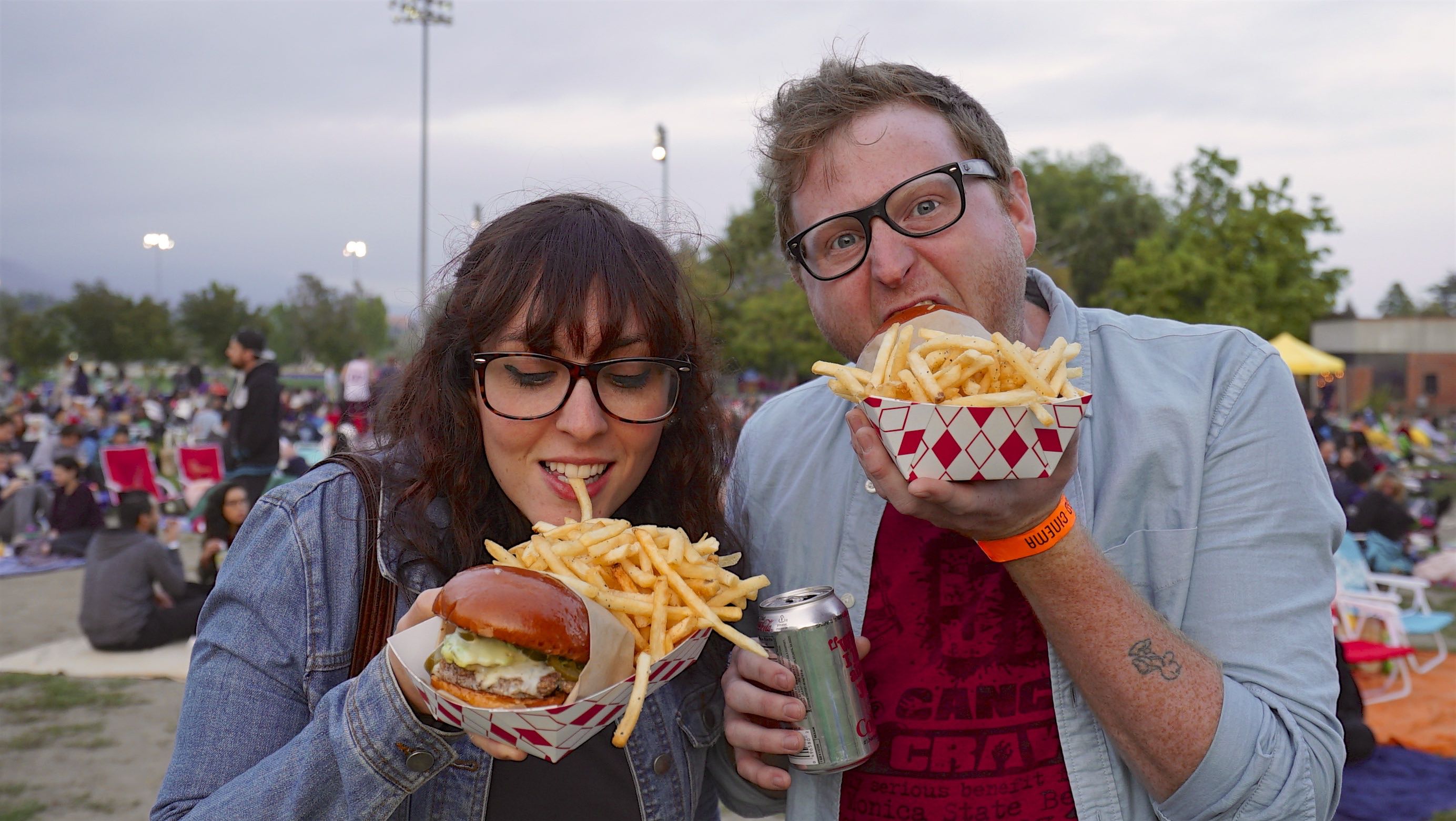 Couple eating – Antony Pedreira | Street Food Cinema: More Than Just A Movie
Tell us a few of your favorites?
There are so many great food trucks, but some of my favorites are Cousin's Maine Lobster (lobster rolls), Rice Balls of Fire (spicy tuna sushi balls), India Jones (butter chicken), Lobos Truck (wachos – waffle fries "nachos"), Sweet Amsterdam (stroopwafel gelato sandwiches) and The Pudding Truck (themed sundaes).
Street Food Cinema: More Than Just A Movie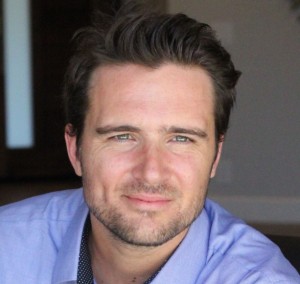 Your Local Eagle Rock Realtor
I'm a local real estate agent with Sothebys International Realty and It would be my pleasure to help you find the perfect property to call home in Eagle Rock CA, or if you're thinking about selling a house, condo, or multi-family building in, Los Feliz, Silver Lake, Atwater Village, Echo Park, Highland Park, or Downtown Los Angeles, it would be a privilege to help you get top dollar for the sale of your property.
Lets chat sometime. 310-913-9477 or contact me.