Selling properties on the Eastside of L.A. I've caught plenty of celebrities steppin out in my ten plus years hanging around this city. Starstruck isn't my usual M.O.; although the site of Tom Cruise or Leonardo Decaprio never does seem quite real to me no matter how often I'm in the same room as those dudes. Below is a short list of Eastside spots you're almost guaranteed to catch a sought after face amongst the crowds. Happy sightings!

Franklin Village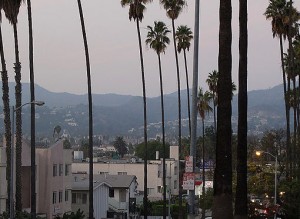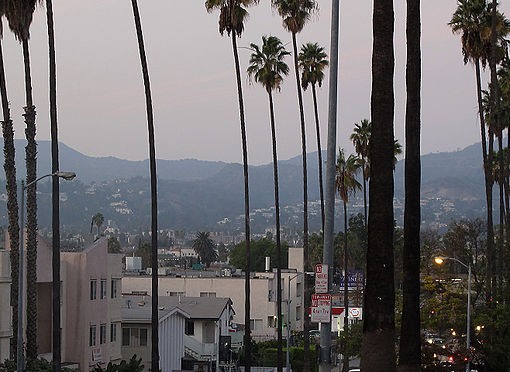 This quaint Hollywood neighborhood features some of the best places to spot celebs on the down low. Head to the Upright Citizens Brigade Theatre (UCB) for an improv show or straight-play—many of our most beloved comedy stars got their start here: Amy Poehler, Adam McKay, Aziz Ansari, Ed Helms, and Ellie Kemper – whom we absolutely adore as Kimmy Schmidt in the Netflix original series. Pinot noir, anyone?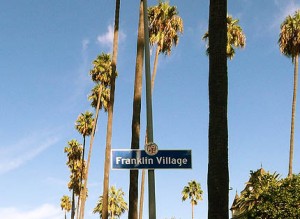 Then you could head to dinner at La Poubelle. I haven't eaten here in a long while, but I recall the food was amazing. Later, pop by Bird for a nightcap. Both spots, especially the former, a romantic French bistro, are swarming with celebrities.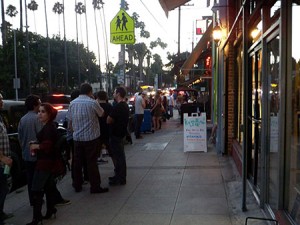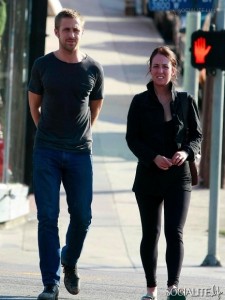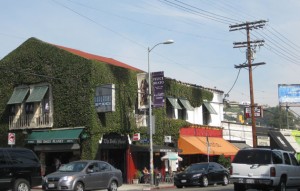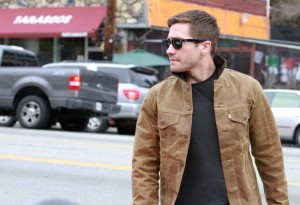 The Celebrities:  Jake Gyllenhaal, Mila Kunis, Ryan Gosling, Ashton Kutcher, Bradley Cooper, Amanda Seyfried, Robert Pattinson, Amy Poehler, Aubrey Plaza, Weird Al Yankovic, Josh Hutcherson, Pink, Ben Kingsley, or Adam Sandler
Ace Hotel, DTLA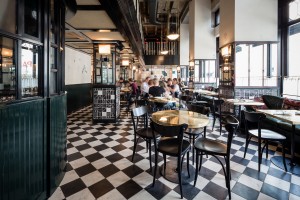 Housed in the former United Artists building, the hotel pays homage to LA's essence—a seamless harmony of California minimalism and downtown LA's signature art deco style. The immediate vicinity is still questionable after dark; however,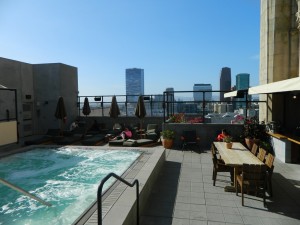 safe behind the chic hotel doormen the hotel itself is ubersexy time with exposed concrete, sleek fixtures, and furniture, plus a bar and restaurant that are destination enough for locals, which we are! I suggest popping up to the rooftop. The downtown skyline is nothing to sneeze at, and the rooftop snack menu is limited, but the pot roast sandwich is out-of-control yummy.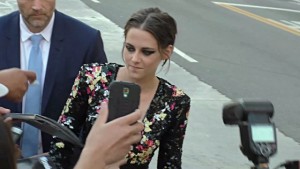 Perhaps, more interesting than the hotel is the theatre, which is arguably one of the most remarkable gems in the city. A delicately restored, 1,600-seat movie palace from the 1920s with a three-story, 2,300 square foot grand lobby, an ornate open balcony and mezzanine and a vaulted ceiling with thousands of tiny mirrors that glimmer when lit.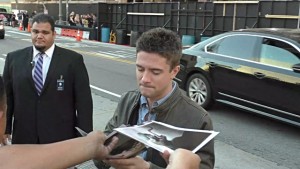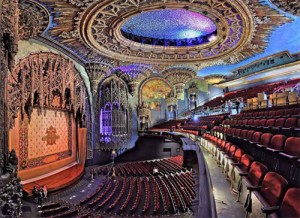 The Celebrities: Topher Grace, Justin Bieber, Christian Stuart, Charlie Sheen, Anna Kendrick, Aloe Blacc, Lykke Li, Jennifer Lawrence, Sky Ferreira, Matt Damon, Tom Cruise, and Leonardo Decaprio, Gary Oldman, or Harrison Ford
Runyon Canyon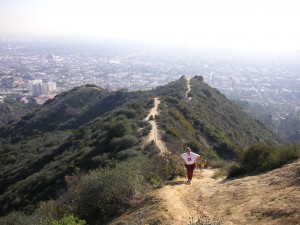 This 160-acre park at the eastern end of the Santa Monica Mountains has one main loop, plus a bevy of dirt hiking trails fit for a Rocky film location. Or I suppose Creed film location if we're keeping up with current entertainment events. Its also got one of the friendliest off-leash dog policies in Los Angeles county. Woof! The sea of buff trainers and their sleek, sweaty clients (some of whom wear high heels and makeup on the trail) can get to be too much during the busy morning and weekend workout traffic, but you'll be rewarded by interesting locals and with some of the best views of the city (and, if you're lucky, a chance to gawk at power-walking celebs). They are always so "stealth mode". Make sure not to blink. Look extra close at anyone wearing a hat, hoodie, and sunglasses all at the same time.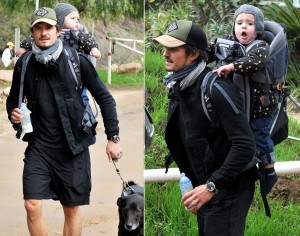 The southern entrance is at the end of Fuller Avenue in Hollywood; the northern entrance is off the 7300 block of Mulholland Drive. My advice, start at the top of the trail off of Mulholland Blvd. The parking is usually a nightmare between 9am-4pm, but it's worth it.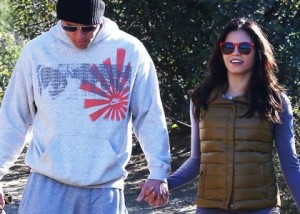 The Celebrities: Channing Tatum, Orlando Bloom, Josh Hartnett, Shah Rukh, Brad Pitt, Justin Timberlake, Jessica Biel, Charlize Theron, Matthew Morrison, Ashley Tisdale, Hayden Panettiere, Denzel Washington, Christian Bale, Liam Neeson, or George Clooney
Staple Center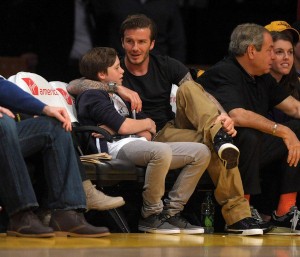 Now we're talking! This is a prime celebrity gawking mega ground. The venue is best known as home turf for the Lakers and Clippers basketball teams and the Kings hockey team. This downtown sports shrine also hosts big musical concerts. Though it's plush and modern, the sound quality in the 20,000-capacity arena is arguably variable. Parking is about $2 million dollars an hour, and that's another story all together. Best advice: take public transit or an Uber.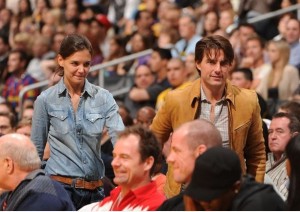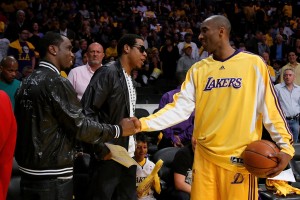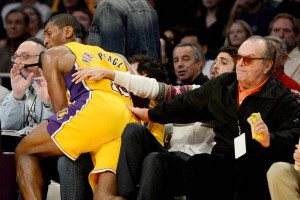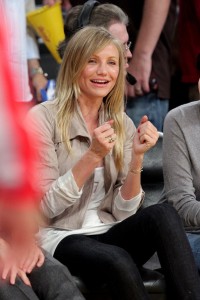 The Celebrities: Jay Z, Sean Combs, Tom Cruise, Leonardo Dicaprio, Tom Hanks, Robert Downey, JR, Brad Pitt, Robert De Niro, Will Smith, Al Pacino, David Beckham, Denzel Washington, Adam Levine, Anthony Kiedis, Jack Nicholson, Floyd Mayweather, Billy Crystal
 and the list could go on and on…
Silver Lake Farmers Market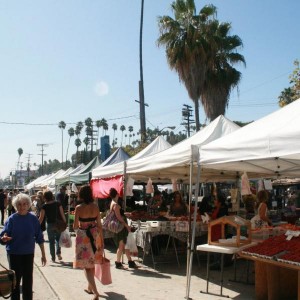 Without a doubt, Los Angeles has eternal bragging rights when it comes to its phenomenal farmers' markets. We are raw this… and organic that, all day long. Our seasonal markets are where the best restaurants in LA buy their produce, where you can indulge in your love for cheap eats with endless sampling and lots of smiles. Some days there is even live music. Come check out the market every Tuesday and Saturday. You might just go home with a celebrity sighting story.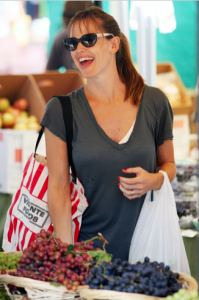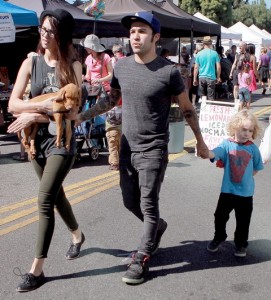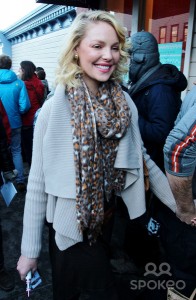 The Celebrities: James Franco, Ben Affleck, Jennifer Garner, Naomi Watts, Fergie, Josh Duhamel, Liev Schreiber, Pete Wentz, Hilary Duff, Gavin Rossdale, Gwen Stefani, Chris Hemsworth, or Will Smith