Sprung on Spring Neighborhood Party at Alcove: Smell the sweet scent of flowers and dew in the air? Well, if you're felling the beautiful spring weather as much as we are then this Friday April 21st head to the Sprung on Spring Neighborhood Party at Alcove!! This is surly a party you DON'T WANT to miss.
This year, Alcove is celebrating spring across the world. From Kyoto, Japan to the South of France, from the Copper Beach to Wonderland to Tennessee, join as they transform the patio into these different worlds – complete with sights, sounds, and signature cocktails, of course! Below is a closer look at each world…
Welcome to the Copper Beach What is spring with Spring Break?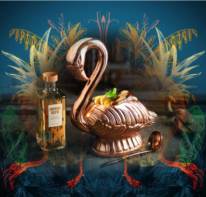 Join the copper laden beach party (north patio) as you're treated to a special copper flamingo punch, VIP Flamingo punch lounge, and spring break boozy slushies. Don't worry if you forgot your beach chairs or blankets, Alcove's got you covered. But… be on the look out for the out—of—control Spring Break girls — we hear they will be cruising around somewhere…
Springtime in Kyoto
Across the sea, the cherry blossoms are blooming ~ so prepare to be transported to Kyoto, Japan. Explore the central patio where cherry blossoms bloom and Suntory Toki highballs flow from the Yatai cart.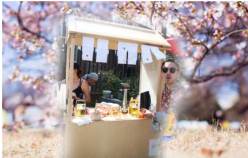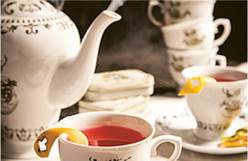 A Curious Tea Party in Wonderland
While on the central patio ~ you may stumble upon a most curious occurrence beneath the tree to the right. It's a mad time on the patio as you indulge in a boozy tea party complete with a Hendrick's gin tea cocktail and special "eat me/drink me" shot & cake bite!
Spring in the South of France

Experience the "joie de vivre" in the South Patio as you're embarrassed by a cacophony of flowers and elderflower cocktails by St. Germain. There will be a flower market for you to "make-your—own-bouquet" as well flower crowns by the Crown Collective (limited so… you should probably come early if you want a crown!).
A Tennessee Spring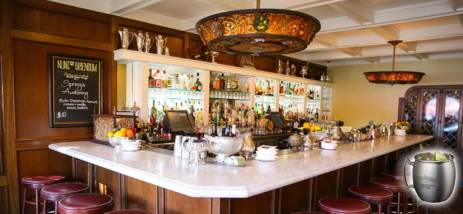 Step into Big Bar and you'll step into a Tennessee spring, complete with a build your own Tennessee Mule cocktail menu. Bonus: no need to discreetly tuck them into your bag, you get drink, then keep the mugs as a takeaway for you!
Sprung on Spring Neighborhood Party at Alcove
When: Friday April 21st, 7 pm
Where: Alcove, 1929 Hillhurst Ave, Los Angeles, CA 90027
We all know and LOVE the Alcove, and every year they throw a big, cocktail filled, neighborhood party, transforming the patio for the community to enjoy! Like every year, this event is admission free, just come and enjoy all the sights and sounds and taste of spring. Check out the Alcove's Facebook and Instagram (@alcovebigbar) for updates.
For more info on upcoming Alcove events check out the site here
See you there! 🙂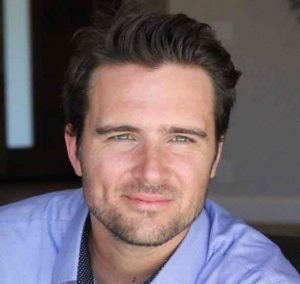 Your Los Feliz Real Estate Professional
I'm a local real estate agent with The Shelhamer Real Estate Group, and It would be my pleasure to help you find the perfect property to call home in Los Feliz CA, or if you're thinking about selling a house, condo, or multi-family building in Los Feliz, Silver Lake, Atwater Village, Glassell Park, Mount Washington, or Downtown Los Angeles, it would be a privilege to help you get top dollar for the sale of your property.
Lets chat sometime. 310-913-9477 or contact me.