Is your heart chakra ready for some Silver Lake Yoga? The Eastside of Los Angeles' health and fitness scene has taken off like a California brushfire.. Okay, maybe that's a poor simile example. Anyhow, you know what we mean.
Silver Lake Yoga isn't an Eastside Los Angeles spring chicken either. They've been stretching bodies to the limit since opening their doors in 1995. Silver Lake Yoga is the oldest Yoga studio in Silverlake and among the oldest studios in Los Angeles (which we were surprised to learn.) Silver Lake Yoga's goal is to provide excellent yoga instruction in a relaxed, friendly environment.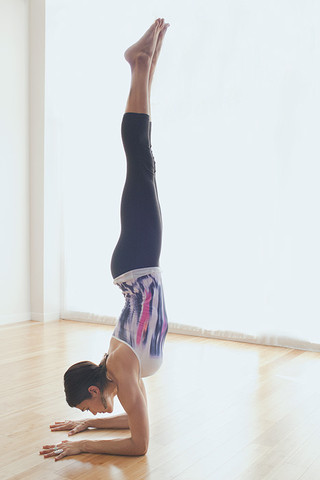 "Call it Yoga without the attitude. Whether you're coming to class to stay in shape, relieve stress, address chronic aches and pains, or to connect to a deeper part of yourself, everyone is welcome at Silverlake Yoga!"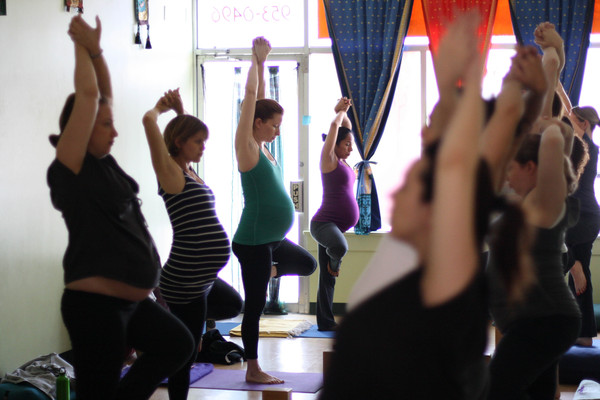 Co-owner, Juliette Kurth has been teaching prenatal yoga for over ten years
So we caught up with Juliette Kurth (co-counder of Silver Lake Yoga) her husband Jonathan Emerson is the other founder, and both of these neighborhood business owners are certified yoga instructors for over 20 years.
Here's what she had to share with us.
How long have you lived in Los Angeles?
25 years!!!
What are your thoughts on how the Eastside is changing?
It has become a lot more "hip" and "millennial friendly," I would say, related to dining, entertainment, lifestyle outlets, health food stores, cool housing, better schools, lots more Yoga studios, like the westside of town.
Do you own or rent?
We own. We raised our family in Echo Park on Portia St, but then moved to South Pasadena when our kids got older.
What are your favorite local spots for dining and relaxing?
We like Gingergrass as well as the Noodle place on Sunset in this mini mall.
What was your first job out of school and how long did you have it?
I was a Broadway baby and booked my first job out of New York City in a National Tour of La Cage Aux Folles for a year and a half. Then I was asked to join the actual Broadway production in NYC.
When did you discover your passion for yoga?
When I started taking an Ashtanga class here in Los Angeles with the unstoppable Tim Miller.  
Tell us about the process of launching your own yoga studio.
Well…I first started renting out class time at Studio A Dance on Hyperion. I let that build for about 3 years, gathering a student base, then I started to look around for my own space, because I frankly needed more classtimes than were available at Studio A. Jonathan & I (my husband) found our current space with only 1 unit available. It had office carpeting initially, but we didn't care. We just wanted to provide more classes for students who didn't have much access to a Yoga studio on the east-side. Between the two of us, we each taught about 3 – 4 classes a day!
What makes Silver Lake Yoga unique from other studios in L.A.?
We are the studio for many different walks of life; young and older, we allow Moms, children, people in recovery, cancer survivors, jocks, people on a budget, folks with injuries, students who want to sweat or students who want to practice different limbs of Yoga like "Forrest" style, "Shadow Yoga", or even "Yoga of Joy!"
Do you have any suggestions for how to fit yoga practice into your daily routine for those with busy lifestyles?
Yes! Look for Alternative ways to incorporate a forward fold into your day or even a squat, like when you bend over to pick something up, or squatting in your garden when you weed. Grab onto the back of your chair at work and come into table pose, or cross one foot over the other and stretch out your gluts as you lean forward towards your desk.  
If we had the chance to peek at your schedule, what would an average day look like?
Woah! Well…..I am up around 6:45 am. I "try" and be quiet for fifteen minutes at the start of my day….I don't always succeed.  I have my last child home with us so I make sure she gets up, fed and off to High School. I quickly check our e-mails from the night before, then I run with my dog for 3 miles, shower, go to the studio at around 8:30 or 9 am and start teaching or sign people into classes and ALWAYS have lots of communal conversations with many of our students. The days vary, as sometimes I can leave the studio at around 4:00 pm and go home, but often because we teach at night as well, we often have to turn around from our home and go back to teach another class or help sign people in. Usually before the beginning of some of my classes, I try and get my own practice in, or work on an aspect of Yoga I've been trying to communicate with my students.
What has been the most valuable thing you've learned about business since launching your own?
In order to keep your clientele coming back and supporting your "ma & pop" style business, it REALLY helps to be accommodating to your customers; ie. extend an extension on their series if something happened in their lives that prevented them from coming to class for a while, if classes are too expensive then create some Community style classes at a cut rate or offer student discounts or Groupon deals. Listen and be open to complaints or suggestions. Try and stay flexible, in every sense of the word.   
How have you overcome obstacles and stayed driven?
By creating a whole "other" outside life such as writing and acting for Jonathan and I am a Birth Doula as well as a singer and also trying to go back to school for an MA in Birth trauma and post-partum depression.
Many people struggle to turn their passions into careers.
What advice would you give them? Don't get hung up on this notion that you need an "investor." Start small, initial operating and cosmetic costs, do EVERYTHING yourself for a while, concentrate more on what YOU have to offer as a teacher, artist, inventor, whatever, and DO THAT as best as you can! Don't worry about appearances, although that can help as we are finally going to paint our building ourselves, but invest in the product you are selling for people. They will come!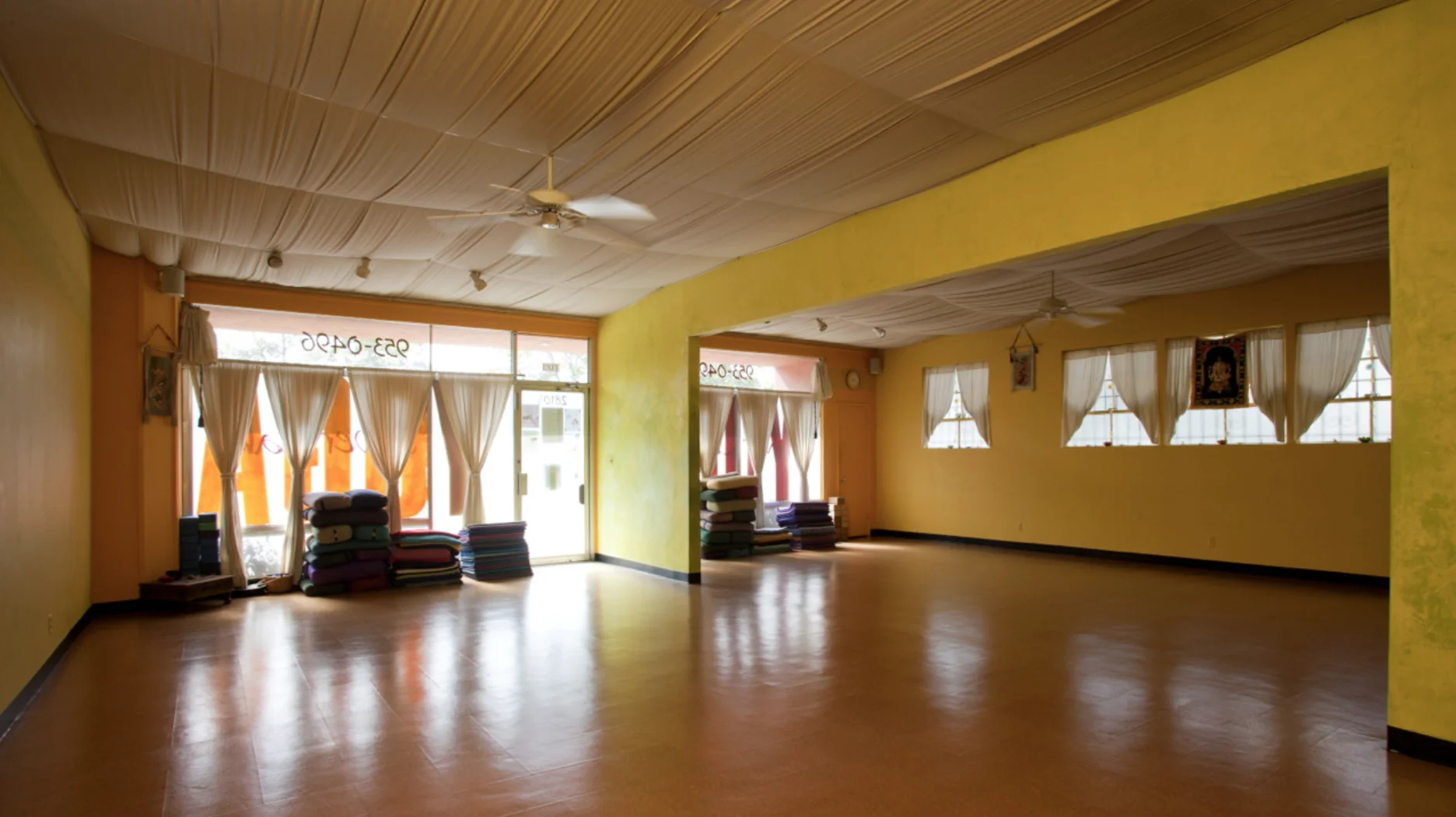 Silver Lake Yoga Studio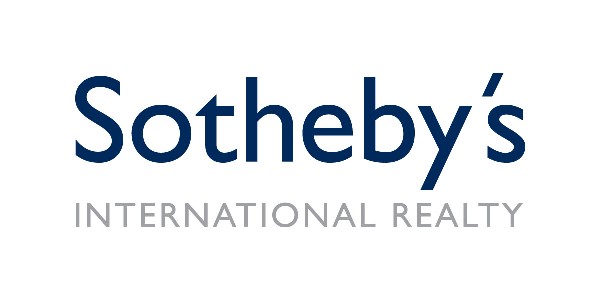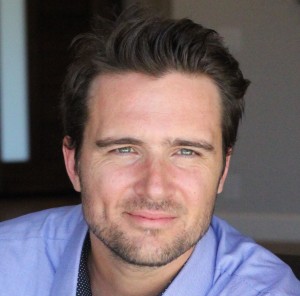 I'm a local Real Estate Agent that cares about our neighborhoods
It would be my pleasure to help you find the perfect property to call home in Silver Lake, CA, or if you're thinking about selling a house, condo, or multi-family building in, Los Feliz, Silver Lake, Atwater Village, Glassell Park, Mount Washington, Echo Park or Downtown Los Angeles, it would be a privilege to help you get top dollar for the sale of your property.
Lets chat sometime. 310-913-9477 or contact me.