Ronald McDonald House Los Angeles – A Home Away From Home: Ronald McDonald. It's a name everyone knows (made famous by the namesake McDonalds) ….old, young, near and far. But how much do you know about the Ronald McDonald House Charities?
The RMHC is an independent nonprofit organization whose mission is to create, find, and support programs that directly improve the health and well-being of children. One of those vital programs is the Ronald McDonald House which provides families a place to stay, close to their hospitalized children at little or no cost. Our local Ronald McDonald House, located in neighboring Los Feliz, is a home away from home for many of these families.
We believe that when a child is hospitalized the love and support of family is as powerful as the strongest medicine prescribed
During one of the most difficult times in a parents' life, of a sick child fighting a life threatening medical condition, the burden of lodging and meals is relieved by a peaceful and understanding environment where all that is important is families being close in order to fight the weight of illness TOGETHER.
Silverlakeblog caught up with Executive Director Julee Brooks to talk about what makes RMHC so special, the relationship to McDonalds restaurants, and how the organization is made possible by caring donations and volunteers…LIKE YOU!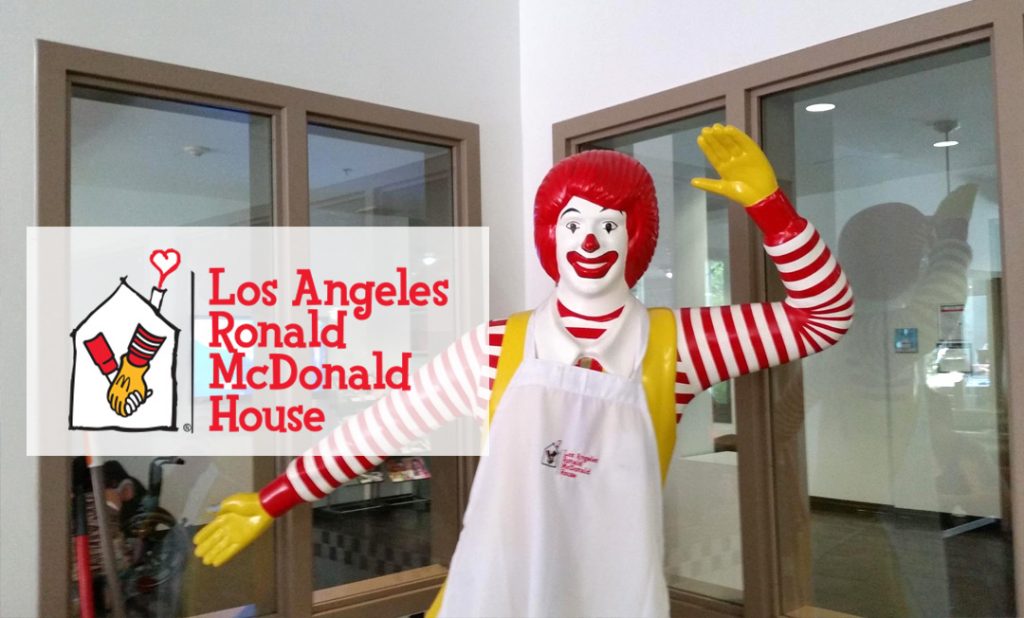 How long have you worked for Ronald McDonald House and what's your role?
Two and a half years. I started with October 2014.
 What was your previous job and how did the path lead you here?
I have always worked in family-focused agencies. I began my career in children's theatre and then for 4 years prior to LARMH I served as Museum Director of the Zimmer Children's Museum on the Westside. I had a particular interest in building access programs for children of all abilities. My work with the special needs community then led me to partnerships with Children's Hospitals in my previous life in Nashville and here in LA where I realized I was compelled by critical need. When the opportunity arose to join LARMH, I felt it such an honor to serve these families and this mission.
We must admit, we've heard about the Ronald McDonald charity for a long time, but we had no clue this amazing service was a part of what you do. How many homes are there?
We provide temporary housing to families who must travel for life-saving care for their children. We are a global charity with over 360 Houses worldwide though we depend on local support to provide this service to the world-class institutions in our community, especially CHLA.
RMHC supports children and families by delivering programs and services in more than 63 countries and regions.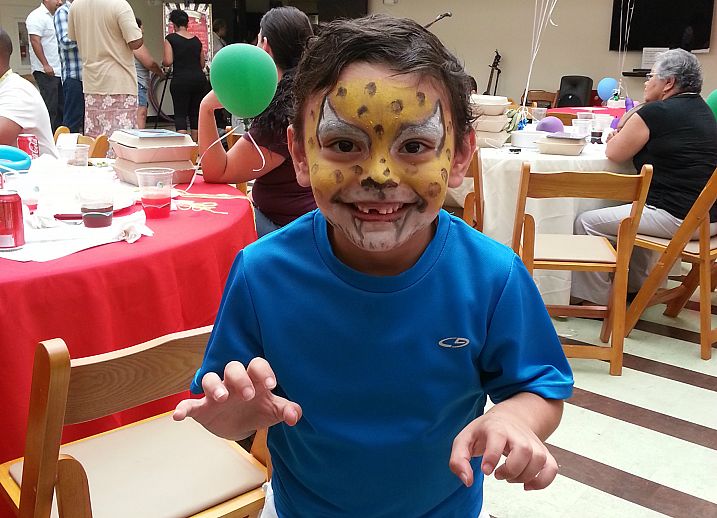 Christopher, Leukemia Patient
The organization really steps in at the time of the MOST need to families with children who are fighting serious and life threatening illnesses in nearby hospitals. What other services are offered to families who stay in the house?
Families are able to stay free of charge for as long as they need but we provide an array of supportive services as well including daily Meals of Love where community groups make dinners for families, relieving additional daily stress and giving them time to share a table with families in similar circumstances. We also have a variety of children's activities: playrooms, video games, basketball courts, a playground and daily programs like arts and crafts or therapy dog visits. Most significantly, we have an in-house psychology team, Family Support Services, that are available around the clock for emotional support.
Do you typically find the families or do they find you?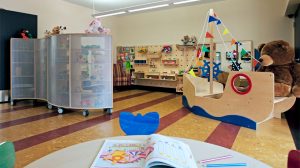 Families are referred by partner institutions. Accommodations are provided for the entire family while the child is undergoing treatment. In most cases, our families have a child receiving specialty care at CHLA in the departments of Hematology and Oncology, Cardiology, and Neonatal Intensive Care. In addition to CHLA (65 percent), families are also referred to the House by staff at Mattel Children's Hospital UCLA (8 percent), Kaiser Permanente Los Angeles Medical Center (7 percent), Cedars Sinai (3 percent), and Shriners Hospitals for Children – Los Angeles (17 percent).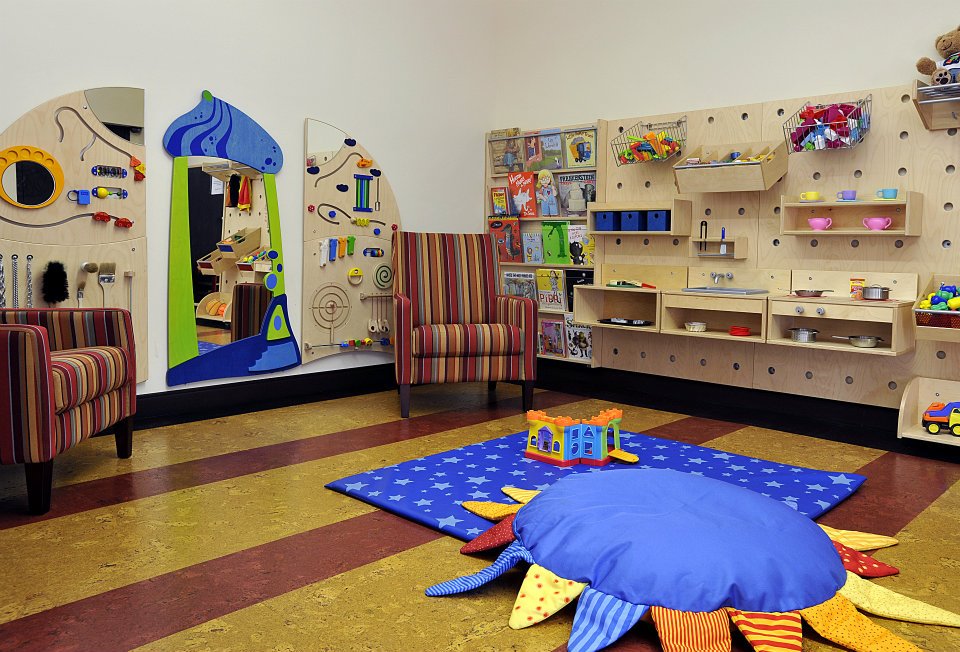 Ronald McDonald House Los Angeles – A Home Away From Home
McDonald's has been the RMHC Mission Partner since the first Ronald McDonald House was built in Philadelphia in 1974.
How are (if at all) McDonalds restaurants involved?
McDonald's identified the need in 1974 and through a partnership with the Eagles and proceeds from the Shamrock Shake, founded the first RMH in Philadelphia. Today, McDonald's support accounts for about 10% of our operating needs, but 90% comes from local support!
Can you tell us some of the people that have inspired you within the organization and outside?
This is a place of constant inspiration. These families are facing unimaginable circumstances and are so resilient. The House is a place of hope and courage and joy. Having a sick child is harrowing, but I think we see the worst in nature but the best in humanity at the House. The Board members and volunteers who give and work tirelessly for the cause are also very inspiring.
What do you think sets Ronald McDonald foundation apart from other charitable organizations?
Only 2 percent of families will go through a situation like this, but everyone has children who they love and its painful to imagine a child or parent enduring something like cancer or a hospitalized baby. And coming to the House, you can meet these families. It gives you a personal understanding of the impact of the charity and a perspective of incredible gratitude for healthy children.
In 2014, RMHC impacted the lives of nearly 6 million children and their families around the world.
The relationships and support families build with other families going through similar situations must be invaluable.
Absolutely. Families actually rate staying at a Ronald McDonald House higher than staying in their own home in this situation and I think this is a big part of why. Families provide a support for one another than literally no one else can. Having a sick child can also be very isolating, but families here understand.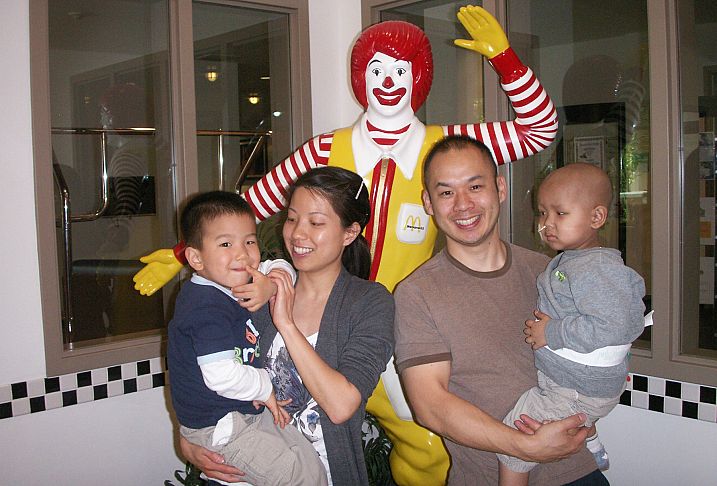 Woo Family with Edmond, Cancer Patient
What can someone do to get involved but just does not know where to start?
We have lots of easy ways! First, bring a group to make a Meal of Love! It's a moving experience and means so much for the families. For families with kids, we have a snack pack program. When they make their delivery, we give them the VIP treatment! Or attend an event – like our annual Walk for Kids (April 2!), gala or host of other smaller events…
If we had a chance to peak at your schedule, what would an average day look like?
Every day is different. I have two sides to my job: supporting our team to make sure the program is excellent and leading the fundraising team, including our incredible Board of Directors. Today, I have two meetings with supporters and am working on plans for the next few months.
What inspires you?
My own children and the possibility they bring to make the world better.
Learn more about our local Ronald McDonald House located at 4560 Fountain Ave, HERE.
Better yet, give them a call and find out how you can help support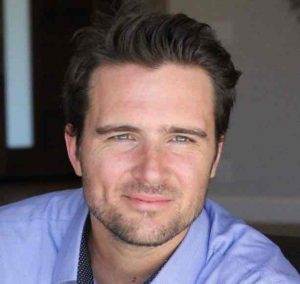 Your Los Feliz Real Estate Professional
I'm a local real estate agent with The Shelhamer Real Estate Group, and It would be my pleasure to help you find the perfect property to call home in Los Feliz CA, or if you're thinking about selling a house, condo, or multi-family building in Los Feliz, Silver Lake, Atwater Village, Glassell Park, Mount Washington, or Downtown Los Angeles, it would be a privilege to help you get top dollar for the sale of your property.
Lets chat sometime. 310-913-9477 or contact me.
All photos special thanks and credit to RMHC