The sky this morning is engulfed in brown and dark grey clouds above NELA's Ave 53 street the block between Monte Vista and Marmion Way. Police and firefighters arrived on the scene to the SFR house completely taken over by vicious flames. The resident's backyard was packed with trash bags, old furniture, and vehicles, which is a breeding ground for potential health and safety issues.The multifamily apartment building next door was evacuated. People are standing in the street watching as the fire continues to roar on!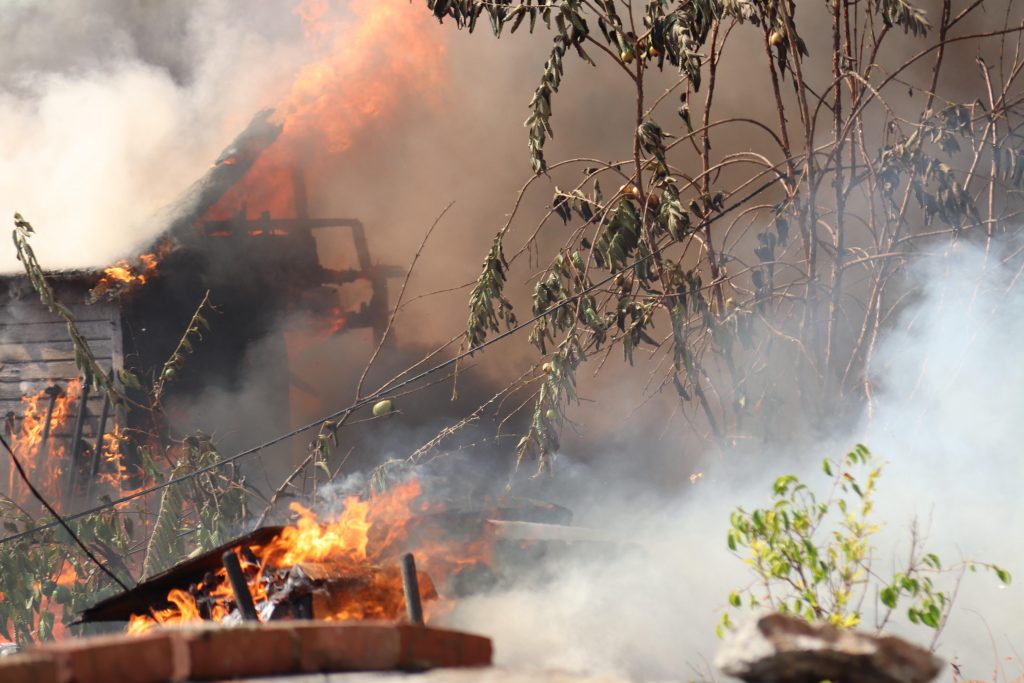 From the backyard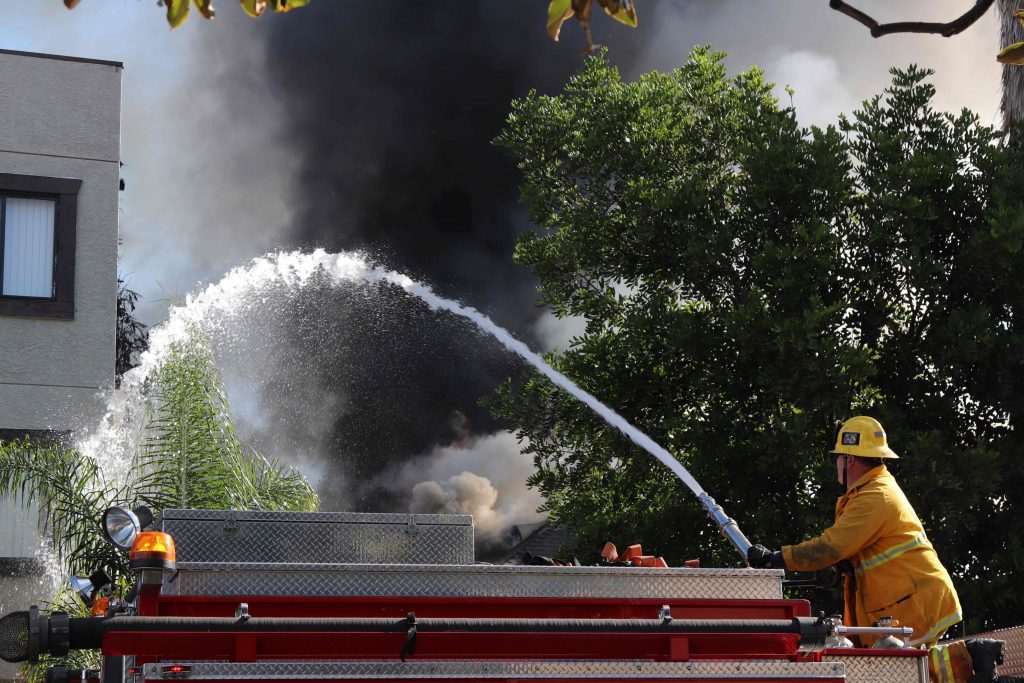 Spraying water on the neighboring multifamily residential building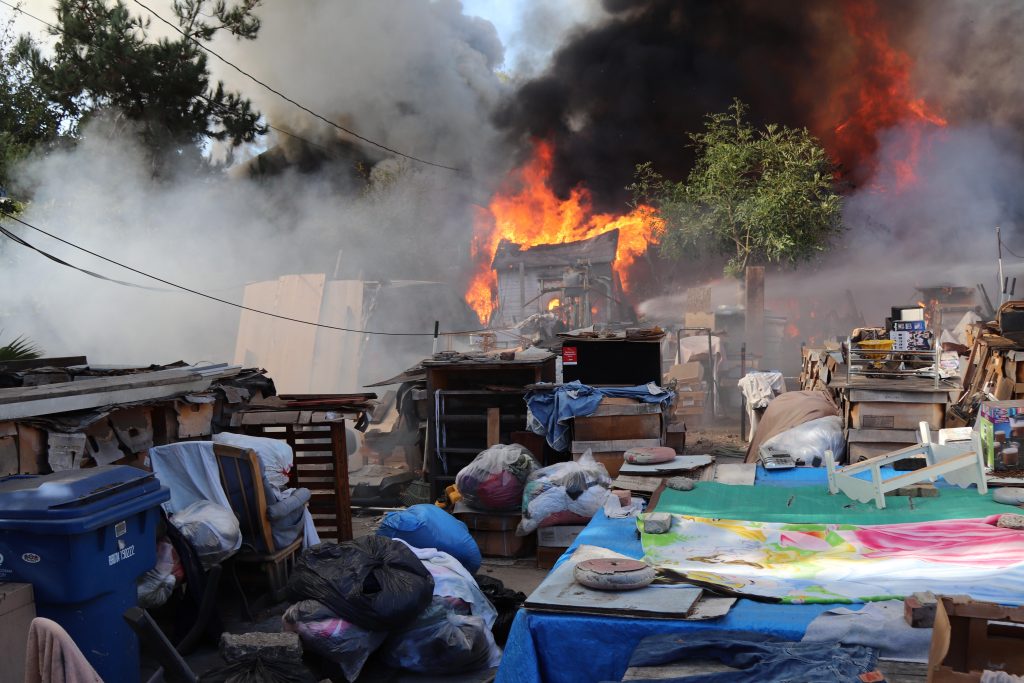 The resident's backyard was a breeding ground for health and safety issues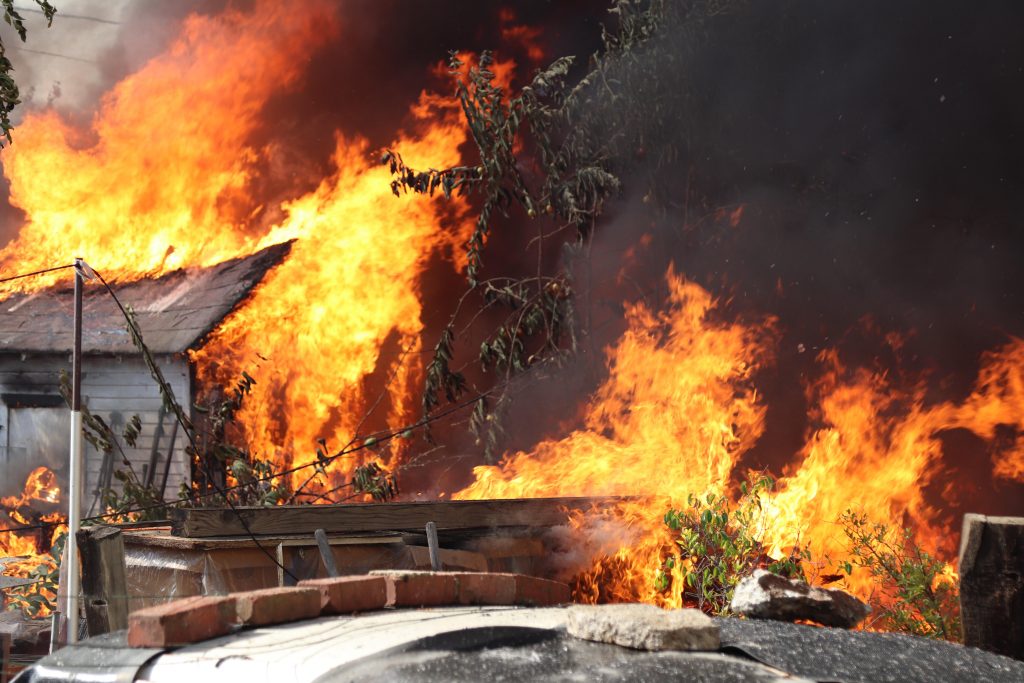 From the backyard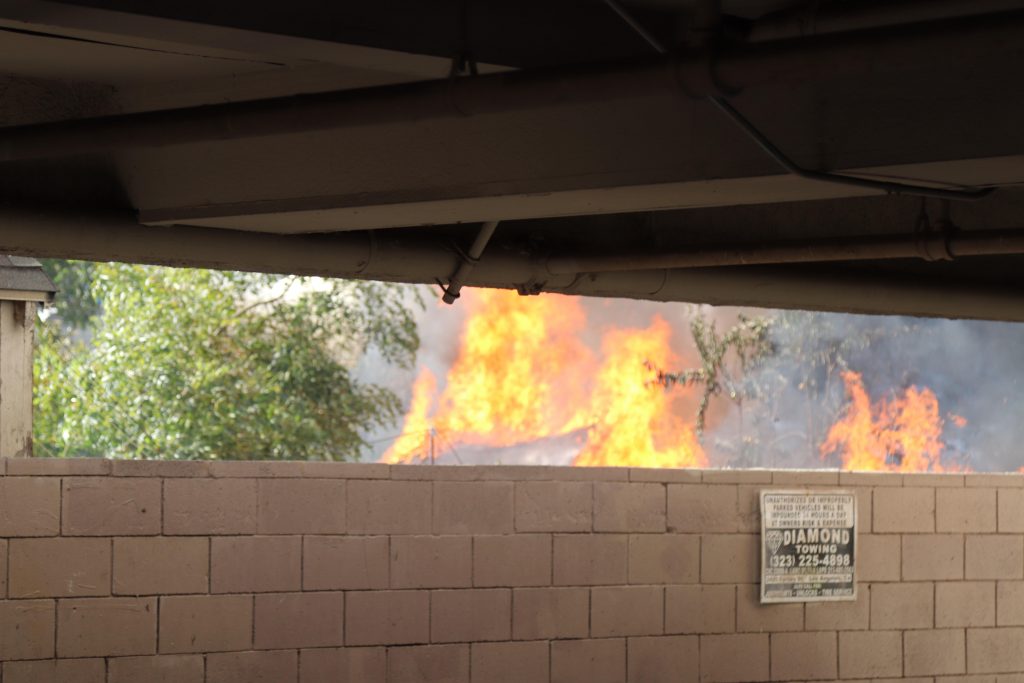 From the neighboring multifamily soft-story parking lot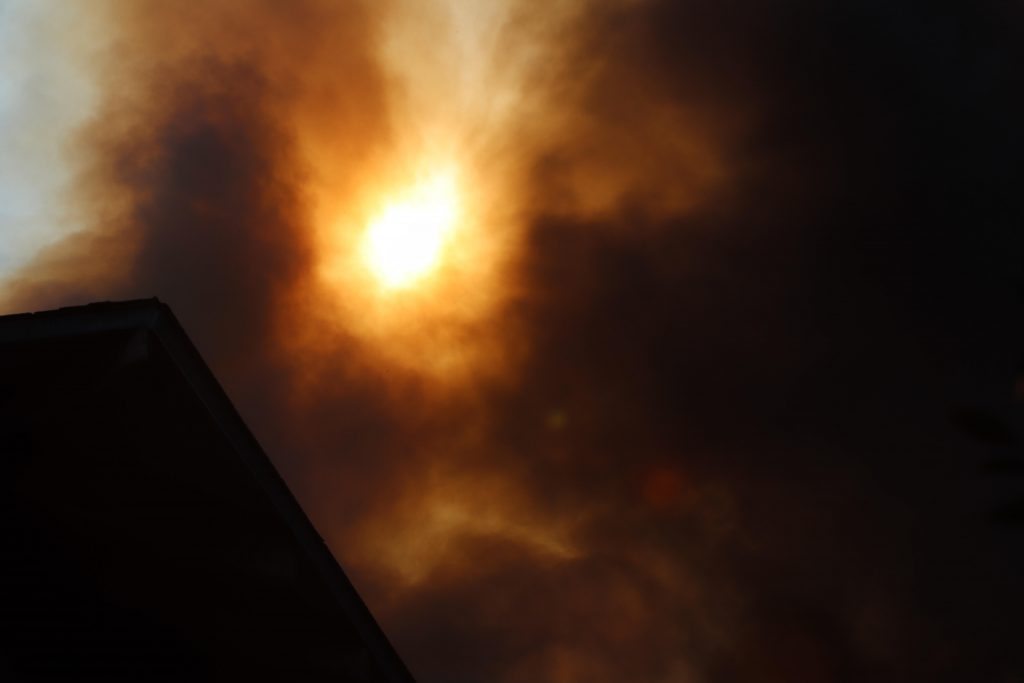 The sky painted dark in Highland Park
Photos Courtesy of Glenn Shelhamer
Highland Park Homes For Sale | Highland Park Houses For Sale | Highland Park Real Estate
This article, Residential Fire Breaks Out in N Ave 53 Highland Park, was provided by Glenn Shelhamer of The Shelhamer Real Estate Group. If you are selling your Highland Park home, I have a comprehensive marketing plan, including preparing your Highland Park home properly that will help get your home sold in less time and for more money. Call me at 310-913-9477 or contact me to discuss how I will get your home sold.
Contact Joe Tishkoff, from Skyline Home Loans for a mortgage Pre-Approval.
Original Source: SilverLakeBlog.com