Metropolis in Downtown Los Angeles is coming!
Construction crews in DTLA are banging and clanking from the break of dawn till the sun sets on most days to finish Metropolis in downtown Los Angeles, the biggest mixed-use development currently underway on the West Coast!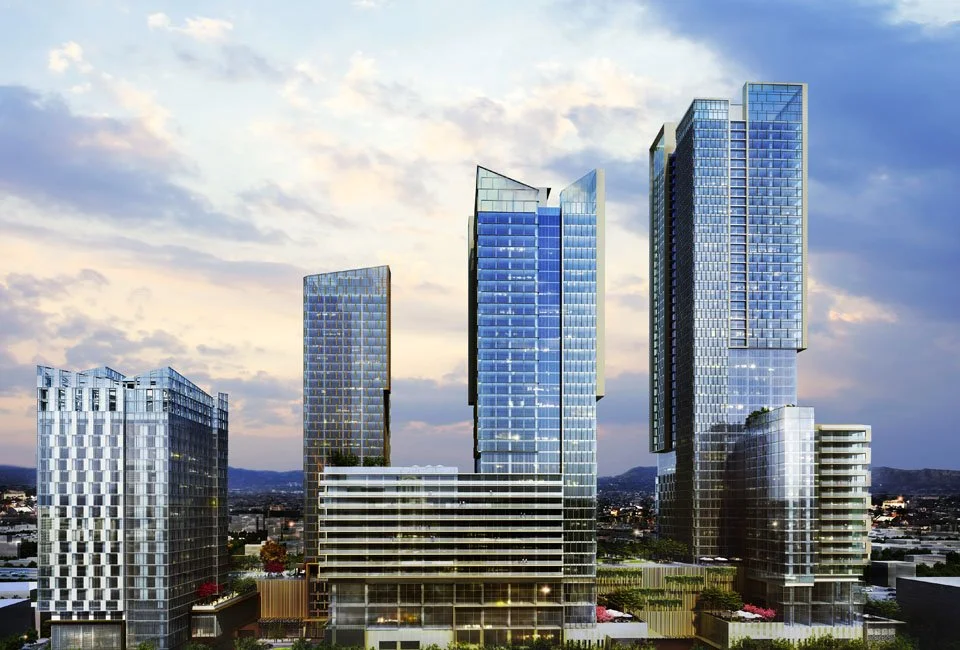 Metropolis in Downtown Los Angeles
As a Downtown Los Angeles Realtor specializing in selling condos in the DTLA area, I'm thrilled about the new development and the opportunity to work with one of the sharpest mortgage lenders in the residential real estate space – Joe Tishkoff with Skyline Home Loans.
Lovely first time condo buyers of mine are set to close escrow next week and without Joe's help, I don't think we would have been able to pull off that transaction. Thanks, Joe.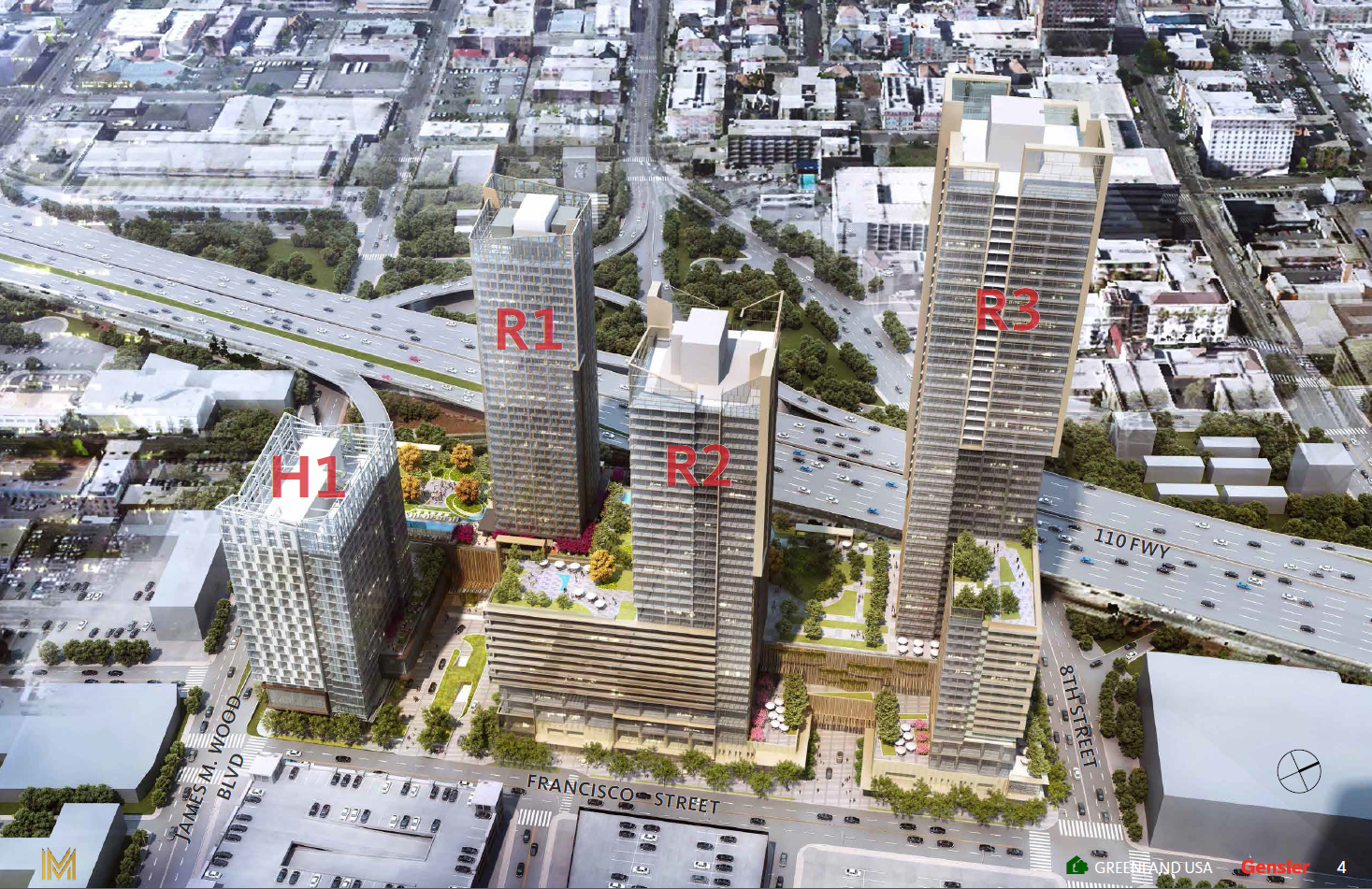 Wave of DTLA financial district future
When Metropolis in downtown Los Angeles' three new towers are completed sometime in 2018 – if all goes according to schedule – more than 1,500 condos will be ready for new homeowners in the scarce DTLA housing market. I'm not sure about you, but I'm thrilled about the idea.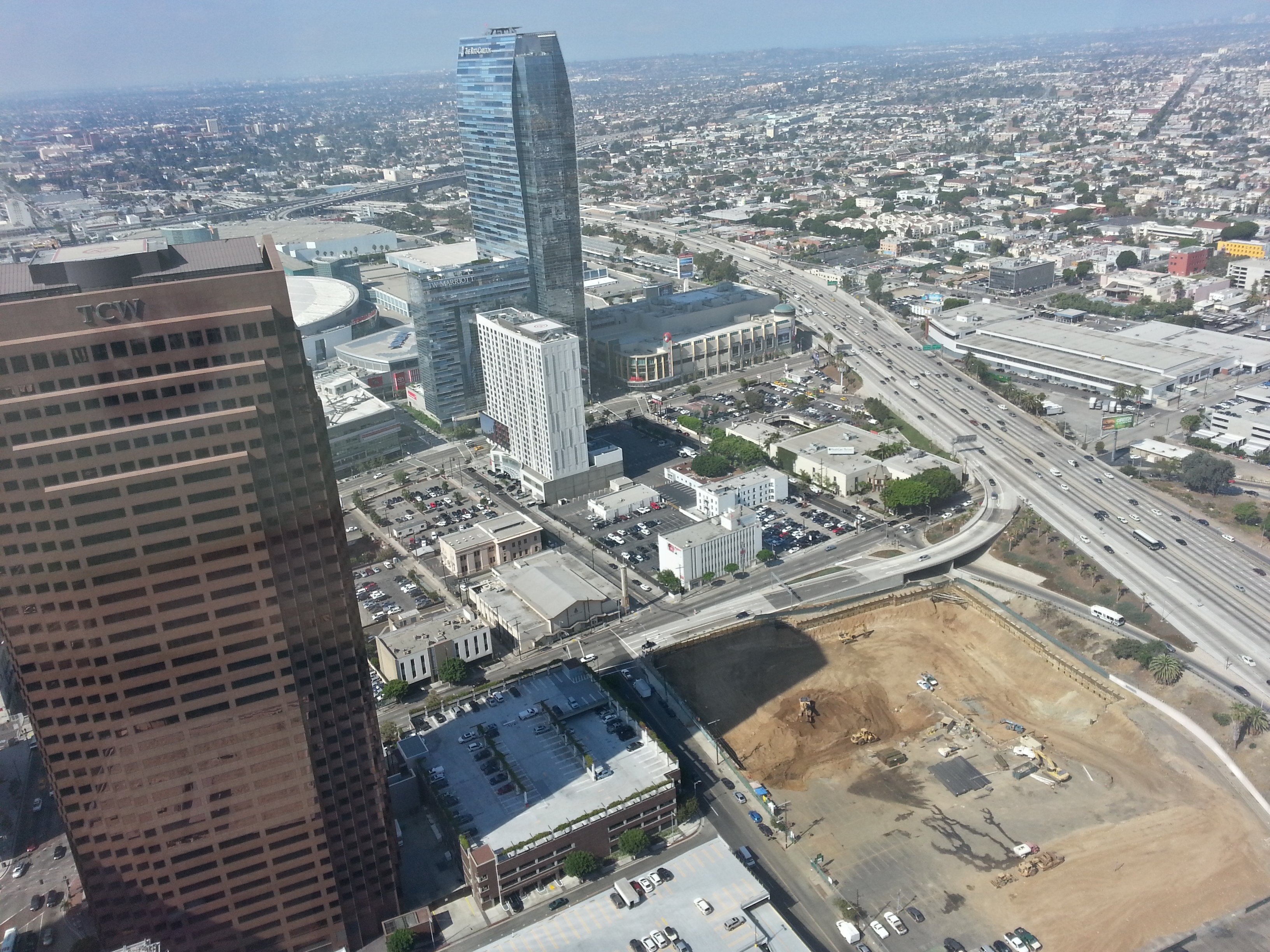 The job site 04/12/2015
Metropolis in Downtown Los Angeles is going to be a big boost for the financial district area, especially since it also includes the 18-story Hotel Indigo as well as ground-level shops and restaurants. As for the people interested in buying the condos above the busy city, they shouldn't waste time exploring their options. The clock is already ticking.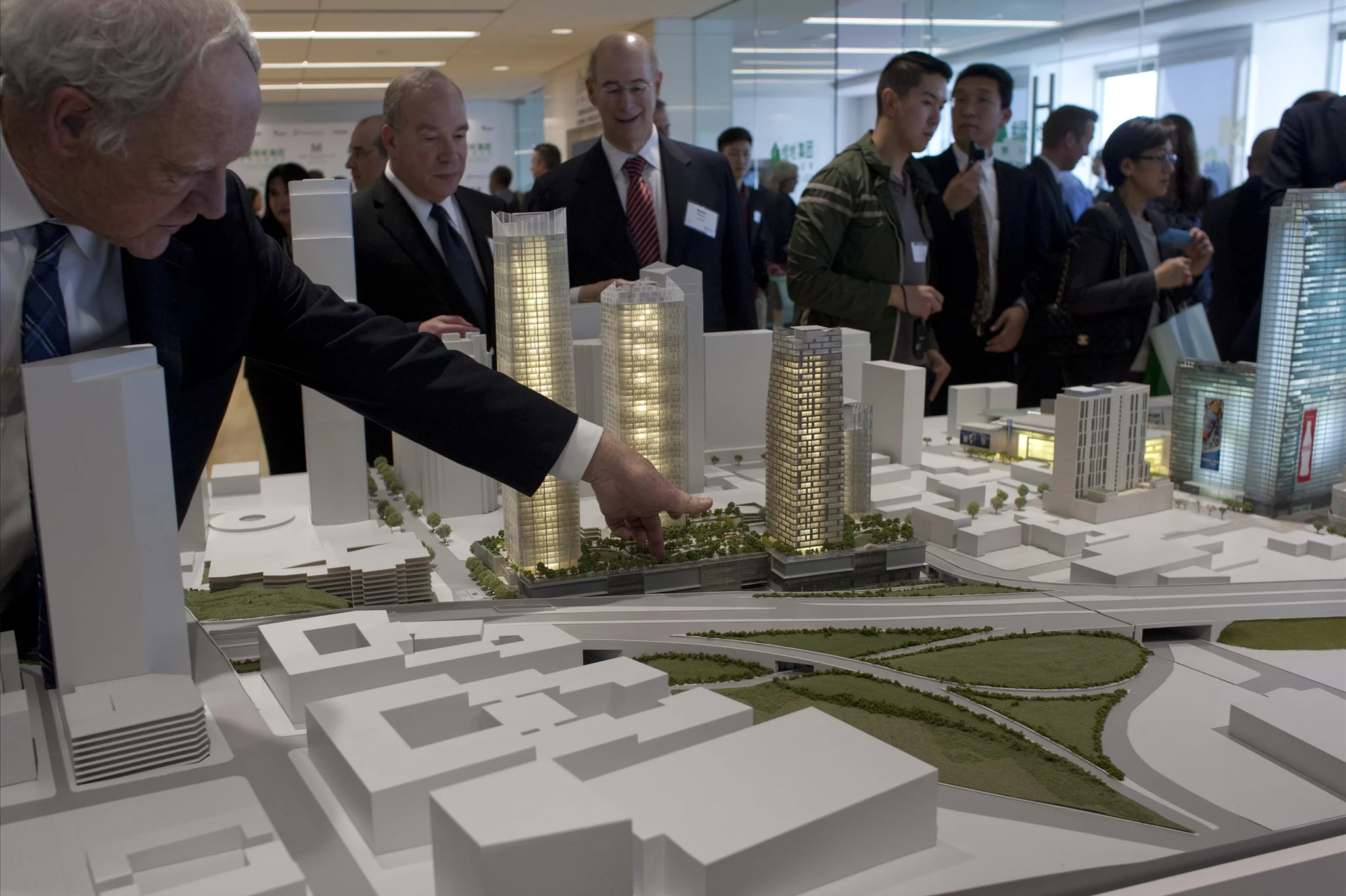 A model of the Metropolis, a 350-room hotel and residential tower proposed for downtown Los Angeles, is shown.
Metropolis in downtown Los Angeles' website is glitter-filled with pictures of champagne and a digitally enhanced LA skyline. Low-level studios start at around $600,000 while top floor two-bedrooms go for more than $2 million bucks. Little expense has been spared.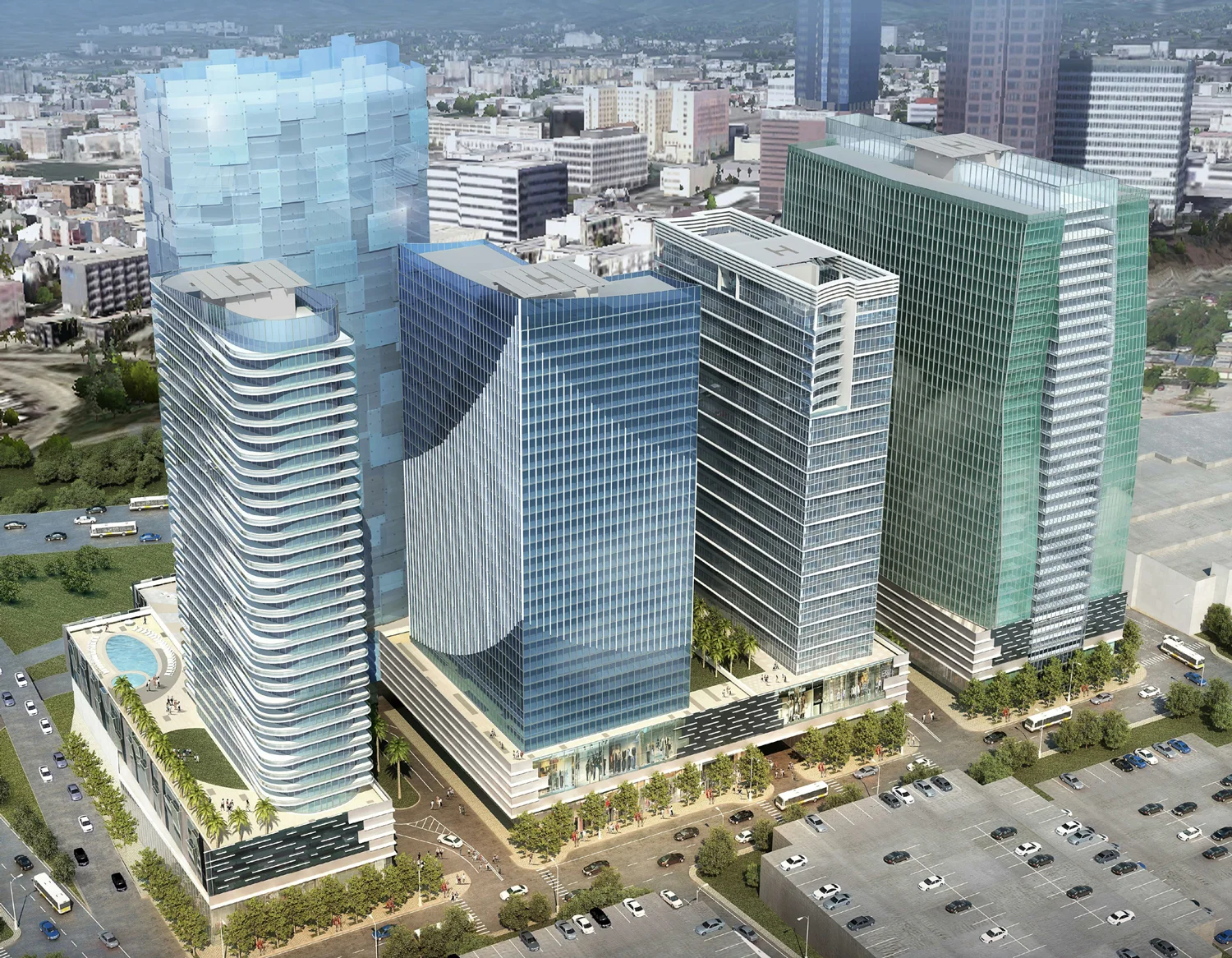 "Everything a luxury condo buyer could ask for is at the Metropolis, said Joe Tishkoff, Senior Loan Officer with Skyline Home Loans.  But, Joe cautions, "Buyers need to understand what buying a newly built condo entails and how that affects applying for and closing a loan home.  There's a lot to know about reviewing the financial strength of the homeowner's association, whether or not the builder or developer have turned over the association to the unit owners and the uncertainly of being a 'first in' buyer when other similar units haven't sold yet", says Joe.
Call me for a Metropolis in Downtown Los Angeles tour and if you're not yet pre-approved to purchase or just need to know what it takes to qualify for a competitive mortgage, I'll introduce you to Joe.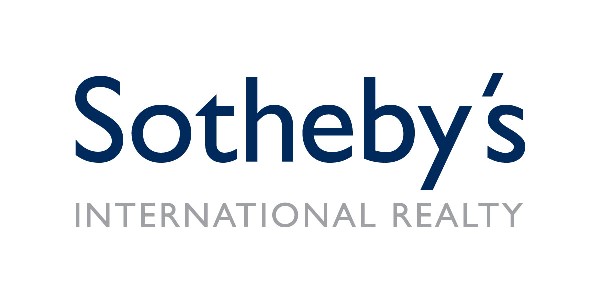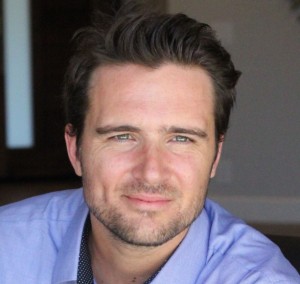 Metropolis in Downtown Los Angeles
I'm a local real estate agent with Sothebys International Realty and It would be my pleasure to help you find the perfect property to call home in Downtown Los Angeles, or if you're thinking about selling a house, condo, or multi-family building in, Los Feliz, Silver Lake, Atwater Village, Glassell Park, Mount Washington, or Downtown Los Angeles, it would be a privilege to help you get top dollar for the sale of your property.
Lets chat sometime. 310-913-9477 or contact me.