Do you remember how easy it was when you were a first-time homebuyer? You went through the Pre-Approval process and wrote a few offers than 30 days later you were a homeowner – bam!
Now its a few years later, Zillow says your home is worth $300k more than you bought it for. You call your Realtor excited about the prospect of upgrading to 3 bedrooms 2 bathrooms with a view. What do you do now?
Unless you have a stack of cash under the mattress or a wealthy uncle you'll have to sell your first home in order to close escrow on your next. Don't worry, that's why you work with a talented real estate agent.
In a perfect world, you'll buy a new home and then let me, or your Realtor stage and sell your home for top dollar after you have moved out and are all settled into your new home. Unfortunately for most people that luxury just isn't an option and unrealistic because you'll be paying for two mortgages plus moving expenses and the turmoil and anxiety of not knowing how long you'll be paying for two mortgages are enough to drive you bananas. How do you make this sale happen without pulling your hair out?
If selling your home and buying simultaneously is your game plan below are a few tips and my personal advice on making it happen not only smoothly but keeping more money in your pocket. Do I have your attention yet?
You better know the market
Before you put offers in on new homes or post your current home for sale on the MLS it's best practice to understand the housing market in your area – including the area you're planning to upgrade. Knowing if the neighborhood is weighing towards buyers or sellers is also a critical deciding factor how to strategize a buy and sale to save money.
Listing your current home for sale to cause it to sell is critical to not carrying two mortgages and drain your money. List your property for a price that will cause it to sell and not sit on the market for an extended period of time. Get it? The absolute last thing you want to do to is getting "greedy" and price yourself out of the market. I won't take an overpriced listing because I won't waste your time or mine.
Plan, plan, execute!
Should you sell your home first or start shopping for your new home? Selling your current home first will make it much easier getting a new mortgage. But this also means you'll be finding a temporary place to live which could be expensive. Buying a replacement home first means moving could be less stressful and moving one time versus moving short term until you close escrow on your new home. And let's not forget your debt-to-income-ratio, which may make it more difficult qualifying for a new mortgage – not to mention how about juggling two mortgages now? Ouch!
Are you prepared if your current home sells for less than the listing price? Whatever you decide is best for you and your family or your financial situation be prepared to accept the consequences. Period.
Buying a new home before selling your current home
If you roll the dice and buy a new home while simultaneously selling your current home remember there are external circumstances to take into consideration. It never works as smoothly as you hope it will. Anything that can go wrong will go wrong. What if your buyers have difficulty closing their loan? What if the inspector uncovers a sewer line crack or another issue? How about the appraisal comes back low? Let's not forget you're also at the seller's mercy and personal circumstances. What happens if the sellers have issues of their own? Either way, preparing for and anticipating issues before hand will help mitigate the risk of a slippery transaction and save you money.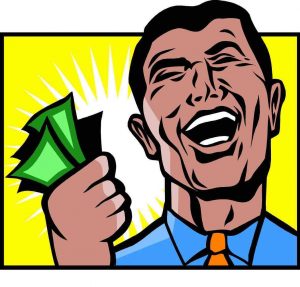 Do you know how much money you have?
If you decide to pull the trigger and sell your home first before you buy another place the process is straightforward. You'll close escrow and find temporary housing after you move out. Moving your personal belongings isn't cheap unless you have generous friends and family who will work for free. There is always the option for a property lease back, meaning, you could negotiate the terms of your home sale to include your staying in the home for several months or longer after the close of escrow. This could buy you some time and save you money. Although, demanding terms like this, an extended escrow, or selling contingent on identifying a replacement home narrow the scope for potential buyers which in turn lower the likelihood for multiple buyers and a top dollar sale in a short period of time.
If you absolutely need to buy and sell at the same time a bridge loan might be an option for you. This type of loan allows you to own two homes simultaneously even if you're financially like 90% of the world and don't have the deep pockets for a second large down payment. It basically functions as a short term loan and is intended to be repaid upon the closing of your original home sale.
Fear doesn't work in real estate
If your home sold and closed escrow and you haven't found a replacement home, fear and anxiety may set in and could push you towards making a bad decision. Take a deep breath. As a professional real estate agent, I help my clients keep their situation in perspective. This often happens when selling a Los Angeles house for sale because our market is bananas fear not.
A short-term rental could be the best solution for you. The last thing you want to do is feel pushed or strapped for the time needed to buy a property you wouldn't normally be interested in buying. Maybe we can find you the perfect home right away and that is the plan, but if the stars aren't aligned let's not rush it. Additionally, don't accept an offer on your current home because you feel rushed or pressured. If you price your current home undervalue it should sell in multiple offers within two weeks, taking into consideration your current real estate market. Certainly buying and selling real estate could be stressful and scary, and working with an experienced Realtor and understanding the real estate market makes all the difference when helping you save money.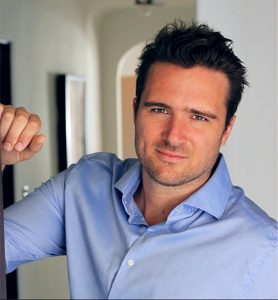 Silver Lake CA Homes For Sale 
This article, How To Sell Your Home And Buy Another At The Same Time – Without Losing Money, was provided by Glenn Shelhamer of The Shelhamer Real Estate Group. If you are selling your Silver Lake home, I have a comprehensive marketing plan, including preparing your Silver Lake home properly that will help get your home sold in less time and for more money. Call me at 310-913-9477 or contact me to discuss how I will get your home sold.
Source: Silverlakeblog.com