You're thinking about buying a home because rent is only going up and the light bulb went on in your head that your high rent is paying your landlords mortgage. Why not pay your own mortgage instead, right?
Before you can unlock the front door to homeownership, it's important you take necessary first steps and have your eyes wide open to reality or you could be wasting a lot of time. You shouldn't get a head of yourself. You need to make double sure you're looking beyond the cute white picked fence, or mountain view, or the original details of the guest bathroom tile. Some important first steps to homeownership include:
A loan Pre Approval
Working with a talented Buyer's Real Estate Agent
Writing offers on the right homes at the right time
A lot of my first-time buyer clients rush out to open houses before they have a pre approval letter from a professional loan officer or mortgage broker. It's a lot of fun to go open house shopping don't get me wrong, but without a pre approval letter in hand you won't know how much that house will cost you or worse you may miss the opportunity to buy it all together. Besides, just because you can afford a mortgage payment you might not realize there are more expenses when owning a home.
Below is a short list of hidden costs that come along with homeownership. Take a glance and let me know if anything jumps out at you. 
#1 We forget about these expenses.
All of my clients, including myself, like to forget to include property insurance and taxes when considering the mortgage payment. Why can't they just leave us alone, right? The taxman is always just a few months away and homeowners insurance is a necessary evil. You want to be protected God for bid a horrible accident or natural disaster takes place. You can't forget HOA dues either if you buy a condo, townhouse, or house in a community development. Who do you think is paying for the community pool maintenance, guard gate, or sprinkles…you are. There are also your properties utility bills. Those bills will most likely be higher than when you lived in that one bedroom apartment. These are all the nickel and dime fees, which come out of the woodwork once a month.
#2 When does Home buying really begin?
We went over these above, but it's important I help drill it into your head – speak to a lender ASAP when you are kicking around the idea of homeownership – unless you're one of the few that are lucky enough to pay cash for your new home. Often I find my homebuyer clients plug their income and debt into a mortgage calculator and figure they're approved to write offers on homes. It doesn't work that way. A seller will not open escrow if you haven't given them a pre approval letter from a mortgage broker or loan officer so that their real estate agent can call and verify indeed you're financially capable to purchase their home. Would you allow anyone to tie your property up in escrow without knowing if they can afford it?
Of course it's more fun out looking at homes than to sit in a lender's office, but it's a necessary.
#3 What Realtor Do I Hire?
You'll be smart to search out a reputable and local real estate agent first. I know you'll get plenty of referrals from friends and family and maybe even strangers. My best advice is to work with someone local that is an expert in the area you want to move. There's no sense in working with someone that leaves and sells houses 25 miles away from where you want to leave. They will not give you the attention or know the area as well as a local Realtor. Period. If you do pick a Realtor without a referral do you homework on that agent. Ask them for referrals from past clients or look them up on Yelp or Zillow.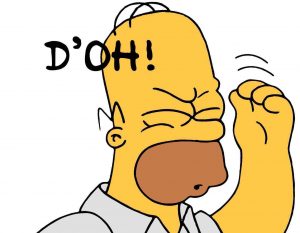 #4 Don't be house poor!
Scrapping all of your saving together for a 20% down payment is the biggest mistake a first time homebuyer could make. I know you don't want to pay mortgage insurance because mortgage insurance is expensive, ramps up your monthly payment, and it sucks. But it's not worth the risk of living on the edge without any money in savings. Homeowners need a savings account with a few bucks for a raining day.
#5 You're almost to the finish line – don't buy anything.
You did all the right stuff. You found a talented Realtor who's a Buyer's Agent specialist. They introduced you to a mortgage broker who got you pre approved. With the help of your team you found the perfect property and opened escrow. In 30 days or less that house will be your home. Now it's time to not screw up by making a large purchase. Some lenders will pull another credit report before the property closes escrow to make double sure the borrow is still financially a smart investment and that nothing has changed since the loan was approved. Many first time homeowners learn this lesson the hard way. I once had a homebuyer decide to buy a brand new BMW a week before closing on his new home and he almost didn't qualify for the property anymore. But that won't be you because you read this blog post artcle and know better.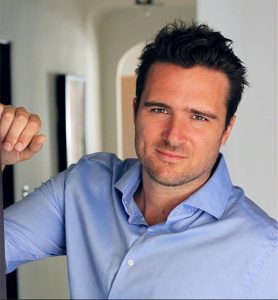 Your Los Feliz Real Estate Professional 
This article, First Time Home Buyer Mistakes We All Make, was provided by Glenn Shelhamer of The Shelhamer Real Estate Group. If you are selling your Los Feliz home, I have a comprehensive marketing plan, including preparing your Los Feliz home properly that will help get your home sold in less time and for more money. Call me at 310-913-9477 or contact me to discuss how I will get your home sold.
Original Source: LosFelizHouse.com