A to Z Guide to Home buying
let's take a look at what the home buying process entails. Things you should look for and do to make this an enjoyable process.
First things first! Have your loan pre approved. If this isn't done you are showing all the sellers that you are not a serious candidate for the deal. This should be done before you start touring houses. This will give your agent an idea of what homes you can afford and show the seller that you are ready to make the move and not just looking.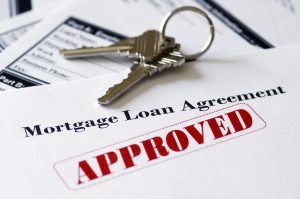 Now that your loan is approved, find an area where you would like to move and start house hunting! You might see three or ten houses before you find the home that is perfect for you. Keep an open mind! One house usually will not have everything that you desire but you can get close! You may have a set style that you like but seek options just incase you find a little hidden gem that you may have avoided.
Once you find the one, make an offer! Your agent should guide you with this, showing you a list of comparable homes in the area that have recently sold. Your agent should also submit a competitive offer to get you the best bang for your buck. Put down your earnest money deposit with your RPA (residential purchase agreement) and get things going!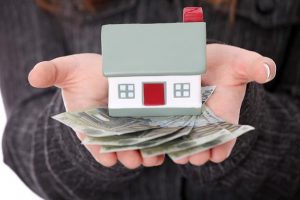 Get a home inspection and make sure it is very thorough! The last thing you want is to get a home and find out that the foundation is not stable. There are cases where homes are purchased directly in cash and the inspection process is done after closing. These cases are few and far between. Inspections are a very important in the home buying process. You should make every effort to make sure you are present during all of the inspections to get any questions you may have answered.
Close the deal! Closing dates some times depend on what time the seller is planning on moving out and when you are ready to move in. You could arrange to have the closing date near the end of the month to avoid interest that you have to prepay on your mortgage. Anything to cut down costs at this point is refreshing, closing costs can add up! Closing costs usually consist of lender fees, 3rd party fees for services rendered, prepaid interest, hazard insurance, and deposit to set up your escrow account.
Let me know when you are ready to buy and I can help you close the deal!
Call me 213-267-4219 or email me: Zac@shelhamergroup.com
This article is courtesy of Zac Stiehl BRE: 02033096 of The Shelhamer Real Estate Group
This article, A-Z guide to home buying was provided by Zac Stiehl of The Shelhamer Real Estate Group. If you are selling your Los Feliz home, I have a comprehensive marketing plan, including preparing your Los Feliz home properly that will help get your home sold in less time and for more money.
For a mortgage, Pre-Approval contact Joe Tishkoff, from Skyline Home Loans
Original Source: SilverLakeBlog.comOriginal Source: LosFelizHouse.com