Hollywood Hills Homes For Sale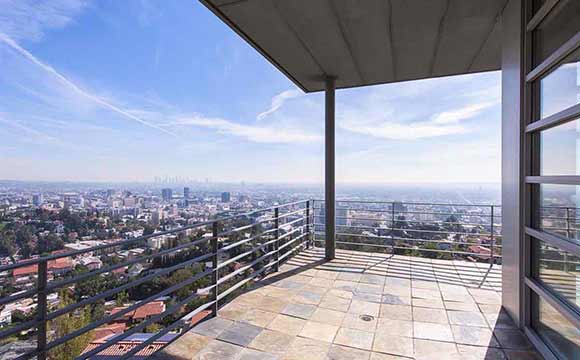 Search Hollywood Hills real estate for sale on the MLS. Browse photos, see new properties, search for houses, condos, and multi-family properties for sale in the Hollywood Hills, CA 90068.
Hello Hollywood Hills CA!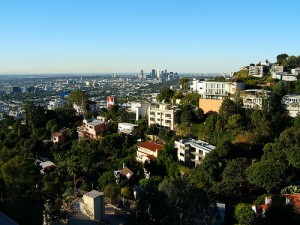 The Hollywood Hills is a central area of Los Angeles that is situated in the Santa Monica Mountains overlooking the city of Los Angeles and beyond, with views that stretch from Downtown to the Catalina Island.
The area is divided into east and west, encompassing several neighborhoods. Known for its incomparable views, endless maze of streets, and expensive homes with celebrity residents, one could say it's the most coveted real estate in the city of Los Angeles. Full of rich motion picture history and even some spooky legends, the Hollywood Hills is a cool residential neighborhood with celebrity status.
Hollywood Hills Real Estate: It's all about…Location Location Location
The Hollywood Hills and Hollywood Hills Real Estate includes the neighborhoods of Beachwood Canyon, Cahuenga Pass, Franklin Village, Hollywood Heights, Hollywood Dell, Outpost Estates, Whitley Heights and Runyon Canyon. Neighboring areas include Studio City, Universal City, Burbank, Griffith Park, and Los Feliz.
Major thoroughfares include Interstate 101 fwy, Cahuenga Boulevard, Hollywood Boulevard, Laurel Canyon Boulevard, Beachwood Drive, Mulholland Drive, and Franklin Avenue to name a few.
While some portions of the Hollywood Hills are extremely walkable and bike friendly, mostly along the main boulevards, most of the area is hilly with windy streets and oftentimes difficult to navigate if you're from out of town. And don't bother with GPS, the hills have pretty spotty mobile coverage.
Hollywood Hills Community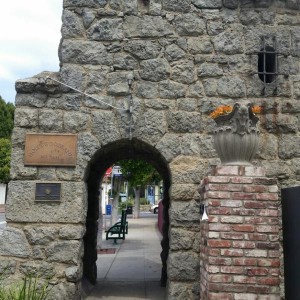 The neighborhoods within the Hollywood Hills are extremely dense and each has their own unique personalities. If you travel through the Hollywood Hills, start with Beachwood Canyon, which is the original Hollywoodland area (tourists hiking or sightseeing drive locals bananas just FYI); so please be respectful and it can be quite enchanting.
You'll know you've arrived by the Gothic-esque Hollywoodland Gates on either side of Beachwood Drive. Perhaps one of the most 'happening' strips is Franklin Village, extending north and south along Franklin Boulevard. Here you'll find hipsters sipping organic coffee at the local café, wannabe actors chatting you up at the local newsstand, and casual business meetings over an afternoon rosé.
This strip is busy day and night. The area is home to one of the most recognizable buildings in all of Hollywood, the Scientology Centre, also dubbed the 'Celebrity Centre' home to the Church of Scientology and once home to old Hollywood royalty. If you're lucky, you might see a film star exiting the building. Franklin Village is picturesque and charming. Come for the shopping and stay for the people watching, there's lots of places to sit.
The Hollywood Dell, Hollywood Heights, and Outpost Estates are other residential areas that may not necessarily have a 'village center' but are exclusive neighborhoods that share many cultural landmarks and historic homes. Roads are mainly hilly and windy and residents prefer the seclusion.  If you're the outdoors type, flock with the masses for a hike up Runyon Canyon or Griffith Park.
Perhaps the most tourist destination of the area is the Sunset Hills, home to multi-million dollar Hollywood Hills Real Estate that cling to the hills and the largest concentration of celebrities. While some streets may be hard to navigate, residents enjoy the seclusion and calmness while overlooking the bustle of the city below.
Schools in and around the Hollywood Hills from GreatSchools.org.
Find your local public or charter school with the LAUSD Resident School Identifier.
Hollywood Hills and Art and Shopping
Whether you're looking for 70s vinyl at Counterpoint Music and Books or vintage threads you'll be visually aroused by all the classic beauty the Hollywood Hills has to offer. Here, you won't find big box stores or many chain retailers, rather a more chic-boutique experience. Expect to drive from neighborhoods as the area sprawls along the hills and access is tough on foot or bike.
The canyon village areas also have a cool California laid-back vibe with affinity to health and natural food stores. You could also head to Vedanta Bookshop for a teaching in Yogi lifestyle and spiritual awareness.
Hollywood Hills and Nightlife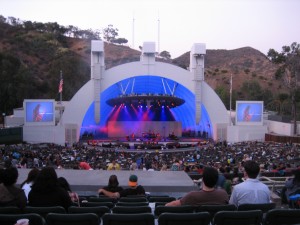 Known for its balance of laid back and trendy, you'll always have a magical night in the Hills. Local eateries in Franklin Village such as the Burgeois Pig and La Poubelle are favorites for any time of the day, and are quite lively at night. You'll find hipsters and foodies alike enjoying the culinary jewels and the cool scene that comes with it.
After dinner head to the iconic Hollywood Bowl for a concert or if you know someone that knows someone that knows someone, enter through the secret door to the uber exclusive Magic Castle where you're surely in for a night you'll never forget.
If you're looking for a date night spot, put on your fancy dress and head for sushi at Yamashiro. Yamashiro translates into 'Mountain Place' and was built in 1914 and sits 250 feet above the city, boasting lush gardens and award winning sushi. Come for the food, stay for the breathtaking views.
Hollywood Hills Architecture and Hollywood Hills Real Estate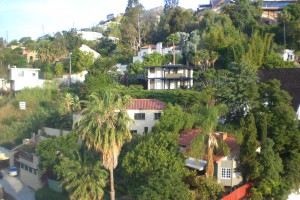 The Hollywood Hills and Hollywood Hills Real Estate are full of architecturally significant homes and landmarks. You'll find everything from modern multi-million dollar mansions to Spanish Colonial and even a few castles – not kidding.
Franklin Village has many 1920's Hollywood apartment buildings and beautifully restored craftsman homes (many built originally as hunting lodges). The Scientology Center (once known as the Chateau Elysee) towers over the strip and is a gem in itself, and will transport you back to what it was like trolling the area amongst the 1930s sophisticated café society.  Beachwood Canyon has been designated a Historic Preservation Overlay Zone for its concentration of bungalows, cottages and estates built at this same time which beautifully display Mediterranean, English, and French inspiration.
Whitley Heights was designed as a Mediterranean style village on the steep hillsides above Hollywood Boulevard and it became the first celebrity community. Among its many famous residents have been including: Bette Davis, Charlie Chaplin, Rudooph Valentino, W.C. Fields, Jean Harlow, Carole Lombard, Judy Garland and Marlene Dietrich. It overlooks the tourist district of Hollywood, including the Hollywood Walk of Fame, Grauman's Chinese Theatre, and the Hollywood Bowl amphitheater.
Thanks to its status as a Historic Preservation Overlay Zone it remains a gem of a neighborhood.
Sunset Hills is home to such landmarks as the Chateau Marmont Hotel built in the 1920s and homes in the area are a mix of beautifully restored from the era and modern development cliffhanging off the hills.
Hollywood Hills and Historical Fun Facts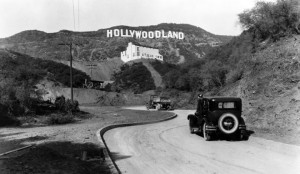 Harvey and Daeida Wilcox founded Hollywood in 1887 as a community for likeminded followers of the temperance movement. By 1900 the region had a post office, newspaper, and two markets. The Hollywood Hotel was opened by H. J Whitley in 1902 in an effort to attract land buyers. He paid thousands of dollars for electric lighting, including bringing electricity and building a bank, as well as a road into the Cahuenga Pass. The lighting ran for several blocks down Prospect Avenue. Whitley's land was centered on Highland Avenue. His 1918 development, and still named today, Whitley Heights was named for him. In 1910, the city voted for merger with Los Angeles in order to secure an adequate water supply and to gain access to the L.A. sewer system. The neighborhoods quickly started sprawling up into the surrounding hills. By 1912 major motion-picture companies had set up in Hollywood due to the ideal climate and quick access to various settings, in addition to many of the studios located on the eastern part of the city (such as Edendale and Silverlake) relocating to be in the center of the action.
In 1923 Los Angeles Times publisher Harry Chandler decided to invest in an upscale real-estate development called Hollywoodland, which capitalized on the growing recognition of Hollywood as a movie-industry mecca. In order to promote the project, Chandler and his partners put up $21,000 for 45-foot-high white block letters that were anchored to telephone poles and illuminated by 4,000 light bulbs. At night the billboard flashed in four stages: "Holly," then "Wood," then "Land" and then the entire word, "Hollywoodland."
Although the Hollywood sign symbolized glamour and stardom, it also represented broken dreams. In spring 1932 stage actress Peg Entwistle moved from New York City to Los Angeles to try her luck with movies. Soon after she received a part in a murder-mystery film, but the studio reportedly did not renew the option on her contract upon its completion. That September the 24-year-old allegedly climbed a ladder to the "H" on the Hollywoodland sign and jumped off. Her body was later discovered in a ravine downhill. Various newspapers cited her failing acting career as the reason she killed herself. Ironically, a letter had been mailed to her just before her death offering her the lead role in a play about a young woman who commits suicide. The last four letters of the word were removed in 1949.
During the early 1950s the Hollywood Freeway was constructed through the northeast corner of Hollywood and destroyed homes in neighborhoods such as Whitley Heights and Outpost Estates. The residential enclaves in the Hollywood Hills flourished however and film stars made the areas around the studios their home. The new era of patriotic, escapist entertainment resulted from technological progress in the film industry and during the time of World War II Hollywood actors did their part for the nations war efforts, including Clark Gable, Audrey Hepburn and Steve McQueen.
The 'New Hollywood'  (or post-classical Hollywood) era of the 1960s-1980s saw a young new generation of filmmakers influencing the type of films being produced in the area, and the influx of independent and radical thinkers and activist. This new generation of Hollywood filmmaker was predominantly film school-educated, counterculture-bred, and, most importantly, from the point of view of the studios, young, therefore able to reach the youth audience they had started to loose since the end of the 1950s. This group of young filmmakers—actors, writers and directors—dubbed the "New Hollywood" by the press, briefly changed the business from the producer-driven Hollywood system of the past, and injected movies with a jolt of freshness, energy, sexuality, and a passion for the artistic value of film itself. A part of this youth and the movement that started the yogi, spiritual, alternative lifestyle that has made full circle and we see a lot of in the area today: A focus on one's well-being, and an emphasis on organic clean eating and natural lifestyle.