4330 Sunset Blvd…
You've seen that movie about the room in the hotel where that one actor says, "That room is f-ing cursed," right? Well he'd say the same about 4330 Sunset Blvd which has effectively slain businesses for years. But what is it?! Location? Probably not because there are several business around that have been there for decades. Ghosts? Maybe…
Drugstore Cowboy
The current tenant at this ill-fated address is Drugstore Cowboy. A sports bar with red pleather seats and red lights everywhere. It gleans its name from the 1989 film starring Matt Dillon and Heather Graham. Haven't seen it and don't really plan on it. With a full bar and tasty bar snacks and open until 2 am you'd think it would be a hotspot. Well this local has to be the bearer of bad news and say that it unfortunately has not been hopping on my passbys. Will Drugstore Cowboy Silverlake make it?
Open M-F 5 pm – 2 am, Saturday 8:30 am – 2 am, Sunday 9:30 am – 2 am.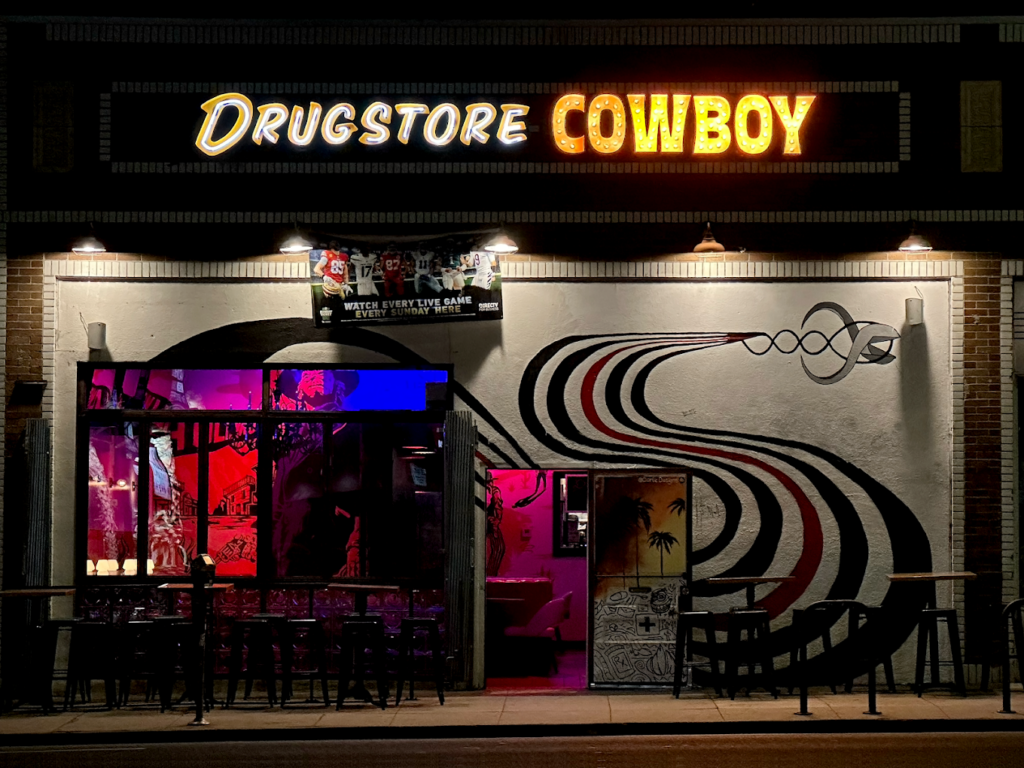 Junkyard Dog… Rest in Peace
Before Drugstore Cowboy Silverlake was… Junkyard Dog Silverlake. It was snuffed out almost as quickly as it replaced the spot before it. Infanticide, I say! To be honest I never went. I did however walk past it many times and questioned if the bar itself was bipolar. Sometimes football sometimes Real Housewives of Some City. Like many bars here in Silverlake it tried to play to the queer population since, well, there's a lot over here. Despite it gaining some crowds on the Real Housewives nights, it was otherwise always empty. I mean people avoided it like the plague. Like its successor it also had a full bar and yummy, vegan bites. Oh, maybe that was it…
Junkyard Dog Silverlake – We will remember you(r cashew parmesan).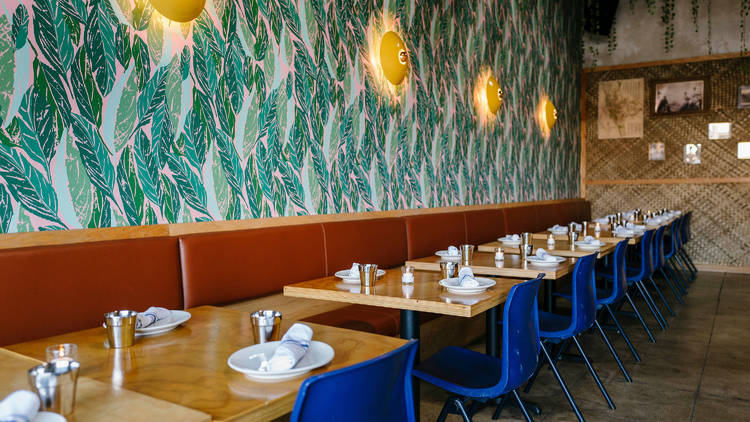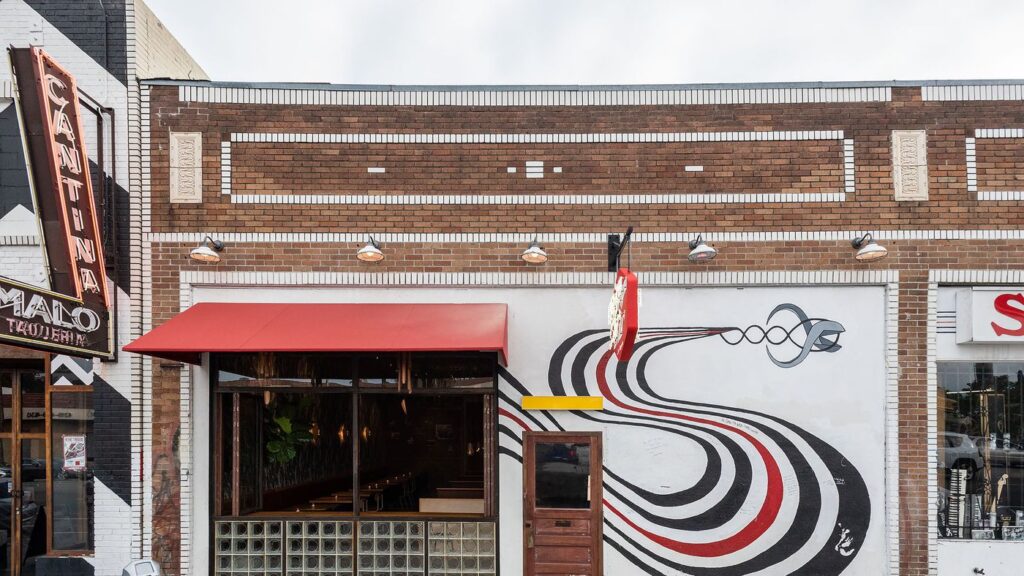 I'm starting to think that wavy design could be some sort of Satanic glyph that forebodes bad tidings…

Something rotten in the street of Sunset…
Before Junkyard Dog's plant based fish was real fish. Fish in the raw. Sushi – I'm talking about sushi. Don't remember its name. Don't remember how long it was there. I just remember that it was a window walk up situation. This was covid times and everything is a blur much like how I've seen this block after closing down Akbar more than a few times. In near place of the forgotten sushi window is Kenbey Sushi right across the street. Now this spot is the fish. Pricey but delicious and unlike any other sushi place nearby. It's good. Really good. You should go. And then maybe go to Drugstore Cowboy Silverlake for a nightcap?
Nameless Sushi – Goodbye
Kenbey Sushi – Hello!
Kenbey is open for lunch and 5:30 pm – 9:30 pm Tuesday – Sunday
4339 Sunset Blvd – next to Garage Pizza

Ma'am Sir – Oh How I Miss You
This is as far as I can go back with 4330 Sunset Blvd. Ma'am Sir was a delicious Filipino spot with natural wine and great service. I went several times and was always delighted with the bold flavors and thoughtful composition. Service was great and it always seemed busy. Why, oh why! it closed I don't know. True story I went with my Filipino friend once and he said the Lechon was the best he'd ever had.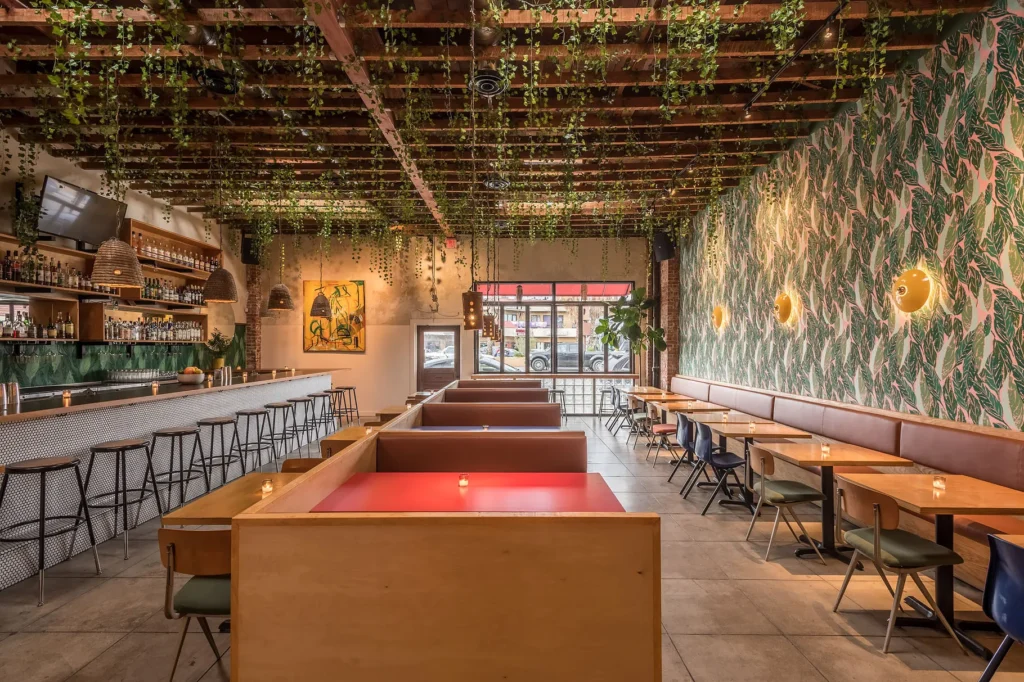 When it opened in mid 2018, Ma'am Sir was a triumphant return for Charles Olalia, who wanted to cook his version of Filipino food in a prime Silver Lake space. It drew acclaim from Times critic Bill Addison for its masterful, brilliant cooking in a colorful dining room. Olalia announced that Ma'am Sir would close permanently, marking the end of one of LA's most promising Filipino restaurants.

Matthew Kang, Eater LA

Will Drugstore Cowboy Silverlake Make It?
Only time will tell I suppose. It's worth a visit if not to see if you encounter any paranormal activity from businesses past. I had a Negroni there. It was ok.

I'd love to hear your theory about why this address seems so very unlucky. Comment below or drop a line at my cell.


---
This blog post was created by Todd Pivetti, one of Los Angeles' top Real Estate Agents with The Shelhamer Real Estate Group. Todd is a longtime resident of North East LA, (Los Feliz), and he's unabashedly obsessed with all things East Side. When he's not writing blog posts or selling homes he's volunteering at the LGBT Center or looking for the best new thrift stores.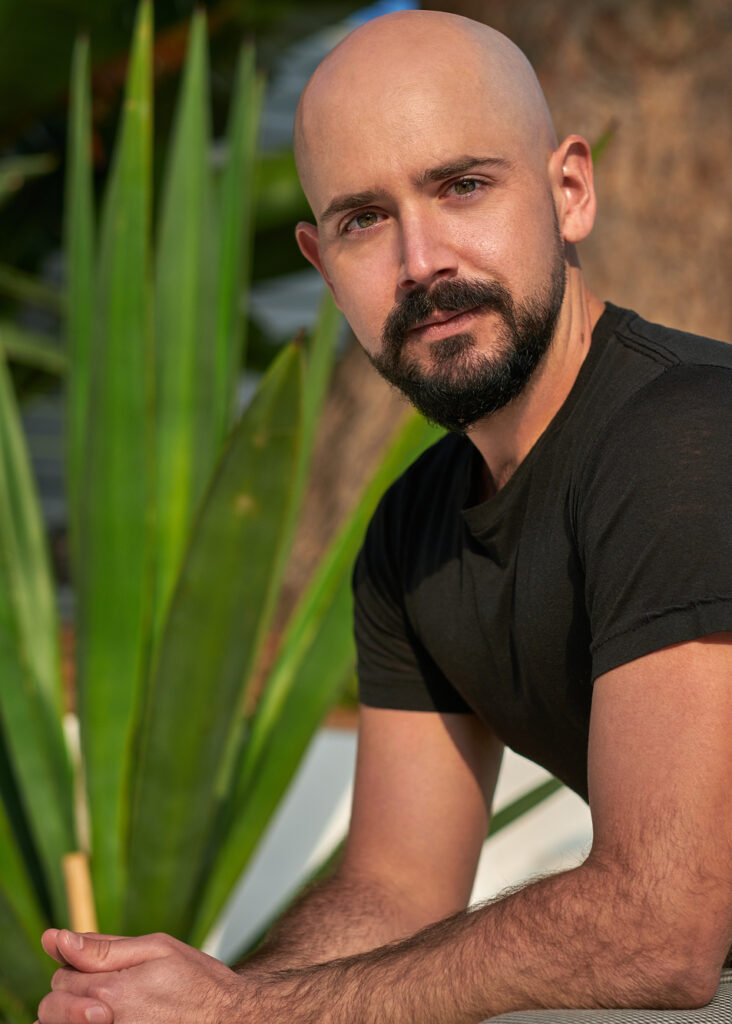 If you have questions about this blog, or have any Real Estate needs – don't be shy, say Hi!
323-804-8167
todd@shelhamergroup.com
@NotYourDaddysRealtor (insta)