If you're looking for the Best Cheese Steak in Silver Lake you've found it. Hands down, Boo's is the Best Cheese Steak in Silver Lake, and their subs are remarkably authentic too. Last year my colleague, and fellow Sotheby's Real Estate Agent, invited me to this spot to help soak up a hangover. It worked, and instantly I was hooked on these iconic cheese steak creations, inspired by Philadelphia originals.
I caught up with Andrew for this interview. His Dad (the founder of Boo's) single-handedly has been pushing the boundaries on perfecting their family Philly Cheese steak recipe for years. Read on through my blitzkrieg of questions, sniffing out their practical family swag to a flawless sub.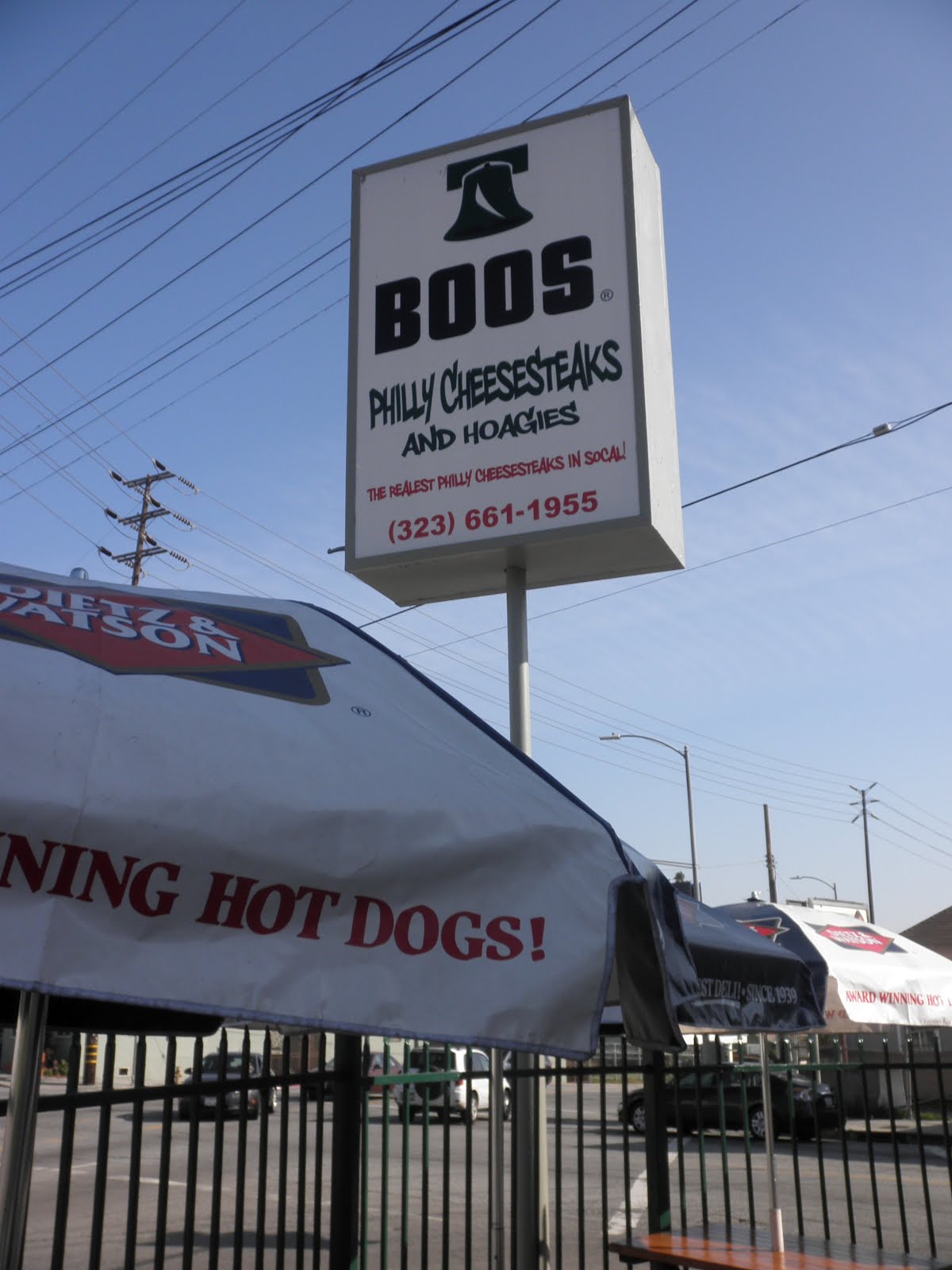 Boo's Philly Cheese Steak | Silver Lake location
How long have you lived in Los Angeles?
I've lived in Los Angeles for 13 years.
What brought you to Los Angeles' Eastside?
My dad was looking for the right location for Boo's and he searched far and wide. No neighborhood was off limits. We found the perfect corner on Fountain and Virgil, the location was available and we decided to start from there.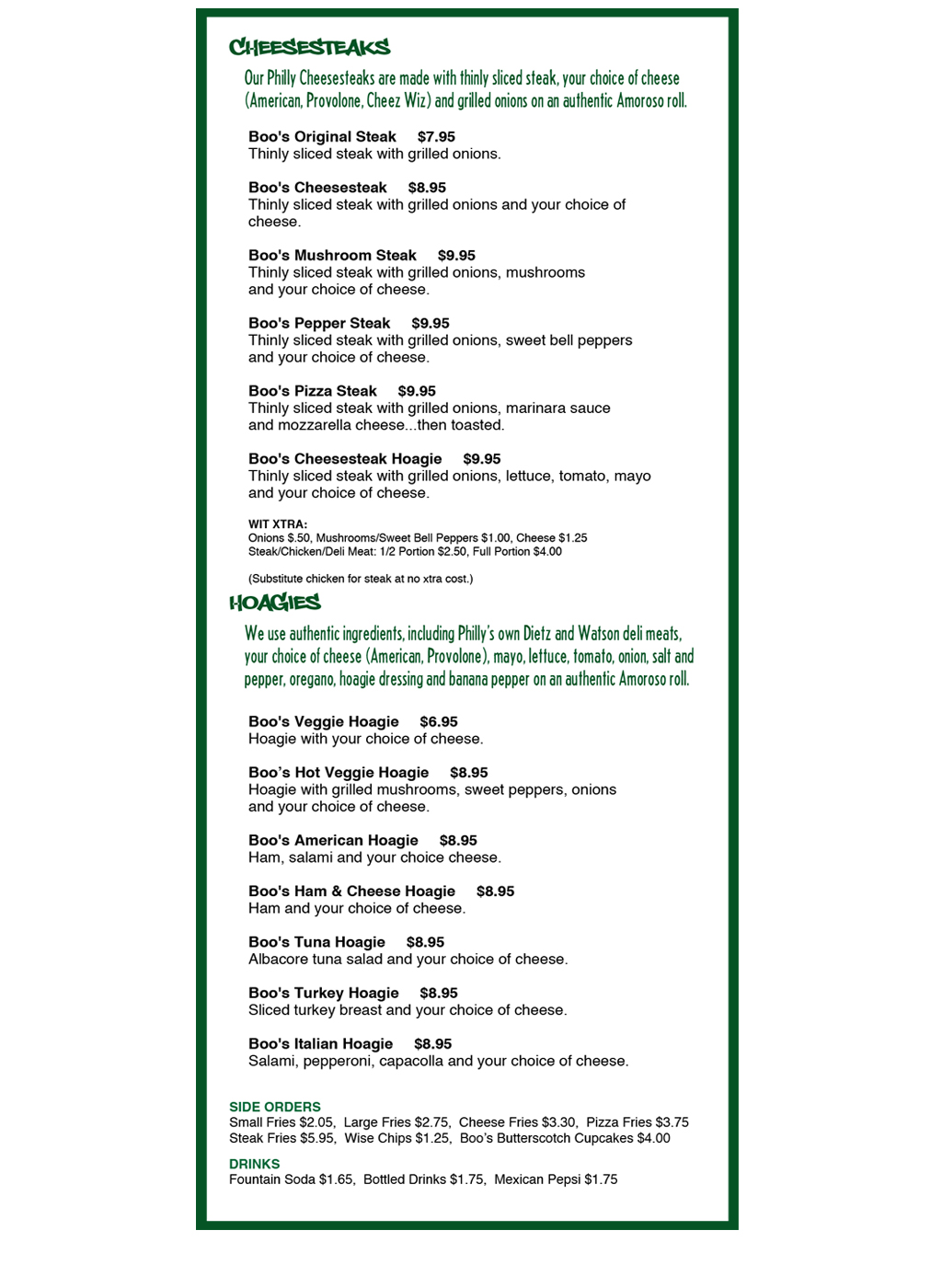 What are your thoughts on how the neighborhoods changing?
I definitely think it's all changing for the better. The quality of the types of restaurants, bars and events is bringing in a lot of different types of people, and helping really create a unique community… A creatively driven community. That in return is helping to create a neighborhood full of possibilities, with a better quality of life and of course great business opportunities.
Why do you like living/working in this community?
I live in Koreatown, but I'm never home. I work seven days a week so I'm always in this part of town. It's great to see the new places that are popping up and of course discovering the businesses that have been here for quite some time. I just checked out Tiki Ti for the first time and it was FANTASTIC. I love that place.
Do you own or rent your home?
I rent an apartment.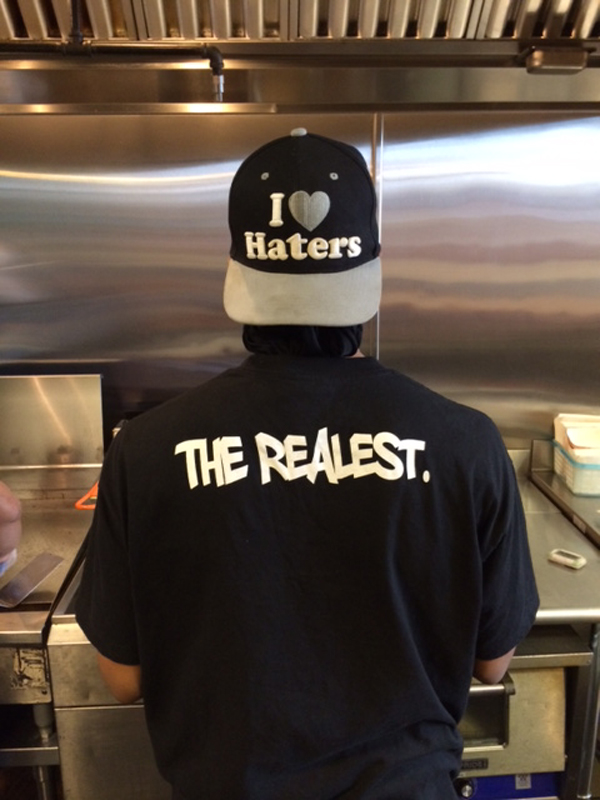 Keep'in it real at Boo's
What are some of your favorite Los Angeles Eastside spots for dining out, playing, and shopping?
I go everywhere in this part of town. I go to Rudy's Barbershop to get my haircut. For food, love the Kitchen for traditional, American food. For Thai, I will hit up Wat Dong Moon Lek and in the same plaza I just discovered India's Restaurant for Indian food. I love French cuisine so I'll definitely say that Café Stella and Figaro are places to get a great meal and some drinks. Hyperion Public, Public House and Jay's Bar are my go to drinking spots. And I do enjoy Cheetah's for a late night out with the homies. There are so many more places to go, but these are a few of the places that I go to regularly.
Where did the name Boo's come from?
Boo is actually the name of my grandmother. In fact, it is a Korean name. Her name was Lee Boo Soon. Aside from my mother and father, she raised both my sister and I. We HAD to honor her by naming our place after her. She's my heart.
What inspired you to open a Philly Cheesesteak restaurant in Los Angeles?
To be honest, it was just one of those things where we really wanted a cheesesteak and no one in town seemed to do it right. My dad had owned and operated two small cheesesteak places back in Philly when he first immigrated. In fact, he didn't speak any English and came to this country with nothing. He saved up some money and was able to take over those businesses. He knew how to make cheesesteaks. He had the experience. So with that background, we decided that we had an opportunity to make some great Philly sandwiches and of course add our own flavor to it in terms of how we would like to present it to L.A.
"We have tons of folks from Philly who come in and literally will cry because we brought that taste and feeling back to them especially for those who haven't been back for many years. That's very important," Andrew Says.
Boo's Philly Cheesesteaks are ridiculously tasty, and arguably the best bang for your buck in Los Angeles. What's your secret?
To start off, we definitely went out of our way to recreate a true Philly icon, and so we didn't shortcut anything. We get our bread and steaks shipped in as well as our deli meats, directly from Philly. That's the core and there's no secret about that. We have tons of folks from Philly who come in and literally will cry because we brought that taste and feeling back to them especially for those who haven't been back for many years. That's very important. But also from the business side, we are very, very adamant about quality and maintaining a high level of service, attitude, teamwork, integrity and of course hard work.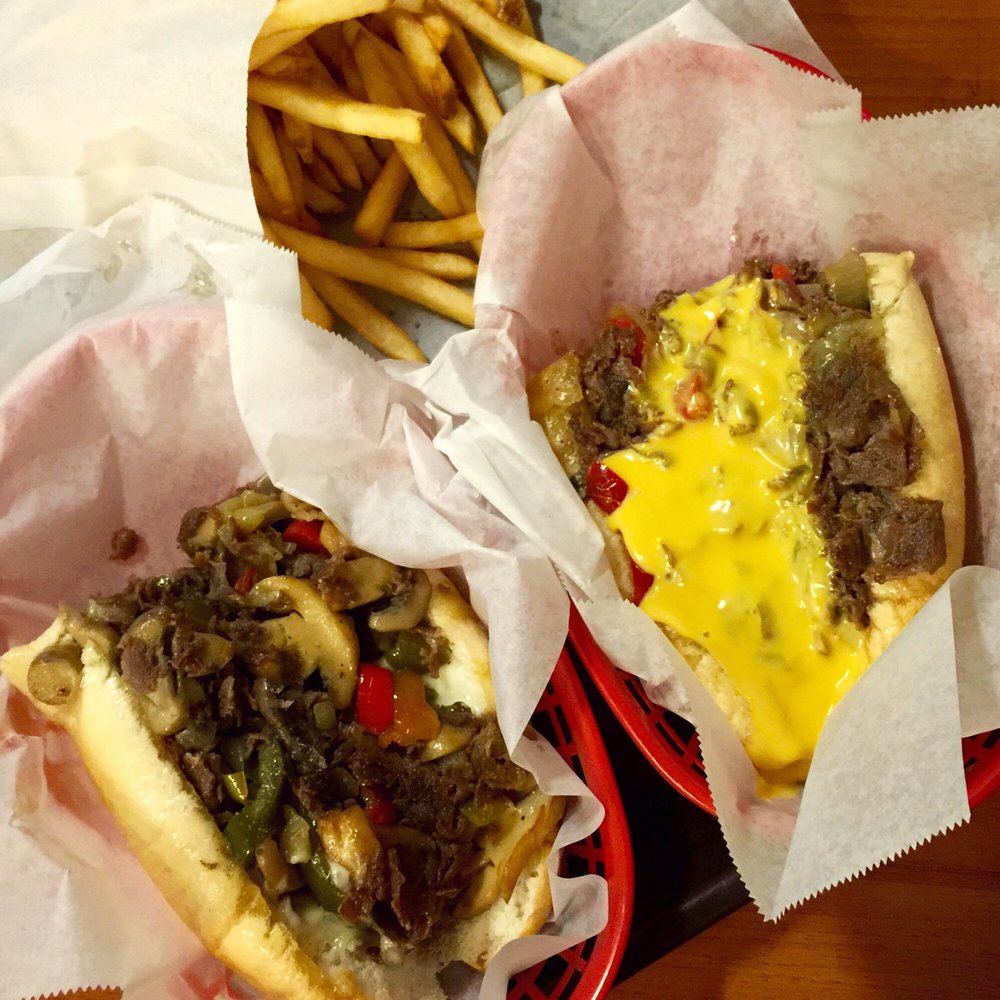 Cheese Steaks are offered with your choice of cheese ( American, Provolone, or Cheez Whiz) and grilled onions on an authentic Amoroso roll.
I don't think there is a secret to creating and maintaining a business at the highest level. It's about execution. The one thing that we do bring to the table that isn't really a secret, but more of a reflection of who we are, is our style. You can't recreate our story, where we come from, what we've done and who we are.
These are elements that define our family and our business. Our family has overcome so much since arriving in America and we are the embodiment of the American Dream and American ideals and I feel that this is what makes this business grow. Is that a secret? No. But can you say that everything that we are goes into our business and into every sandwich that we make…sure. I would say that is our secret sauce. That's that Boo's swag.
What's next for Boo's Philly Cheesesteaks?
We are currently operating at three locations. We have one in Silverlake at Fountain and Virgil, one in Koreatown at 3377 Wilshire Blvd, and a location at the Fabulous Forum in Inglewood. The Forum is a tremendous opportunity as we are prominently featured with some well-known Los Angeles brands such as Carney's and Pink's. We have an outdoor terrace experience as well as an indoor concession area for all the Forum events.
We are very excited about being a part of the Forum Family and that will continue to grow and expand our brand awareness throughout the Southern California area for 2016. We would like to organically expand our brick and mortar business and possibly head towards Downtown LA or possibly the West Side. We have a lot of different opportunities we are currently exploring.
If you could wave a magic wand and change one thing about the eastside of Los Angeles, what would that be?
Nothing.
Who's Boo's favorite Real Estate Agent 🙂
Glenn Shelhamer bien sur!
Thank you Andrew for making us the Best Cheese Steak in Silver Lake!
Boo's Philly Cheese Steaks
4501 Fountain Ave
Los Angeles, CA 90029
boosphilly.com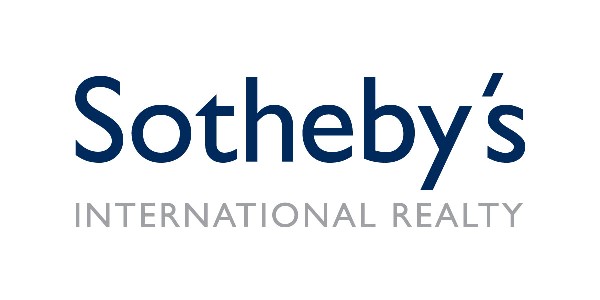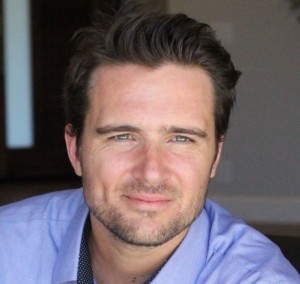 Your Silver Lake CA Realtor
I'm a local real estate agent with Sothebys International Realty and It would be my pleasure to help you find the perfect property to call home in Silver Lake CA, or if you're thinking about selling a house, condo, or multi-family building in, Silver Lake, Hollywood Hills, Los Feliz, Atwater Village, Glassell Park, Mount Washington, or Downtown Los Angeles, it would be a privilege to help you get top dollar for the sale of your property.
Lets chat sometime. 310-913-9477 or contact me.