Sometimes a small kitchen is a reality, and that's okay, but that doesn't mean it has to FEEL tiny. It is very possible to create an airier feeling in a small space, while creating an extra room with a few design hacks, AND still keeping style, personality, and functionality. In no particular order, let the wild faux-spaciousness fun tips begin!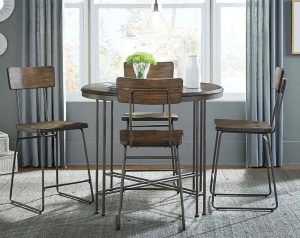 Let It Go. Minimalism may not be a style that you've considered before but it may be just the ticket for your small kitchen. Stripping the kitchen of "extra" visible items creates a clean streamlined look which in turn makes space look roomier.
Par down any items that look like it is bullying counter, shelf, or cabinet space. Try to hide the clutter that doesn't get frequently used.
Here's a less obvious tip: remove the cabinet and drawer hardware. There are cool cabinet doors that have the built-in streamlined pulls, or the "magical" touch activated options. Getting rid of any pull hardware lets the eye smoothly and gaze swiftly, (no "eye stop") past the storage without any stops, and without snagging the hems of long sweaters.
No dishwasher? Small dishwasher? If you have a small kitchen then maybe you only need a small-sized dishwasher? These 18-inch appliances become more popular: think what you can do with those extra 6 inches of space?! More cabinets, storage, or counter space, naturally.
Okay, so you DO need that regular sized dishwasher. Those dirty dinner plates aren't going to clean themselves, right? So let's make them blend in with the rest of your beautiful kitchen; it's the magic of streamline design. Panel ready appliances can be fronted to coordinate with the rest of your kitchen cabinets without that "eye stop" we mentioned in the tip about no more hardware.
Up your shelves. If this is conducive to your kitchen lifestyle, consider removing some cabinetry and instead install beautiful open shelving. Use this type of shelf for displaying the kitchen items that you love and make you feel good while looking at them. This might include hand me down cookbooks, small potted plants, or all of those little jars that were meant to be displayed. The open shelving is, once again, good for an open-air layout and helps to open up a tiny space.
If this is too committed, remove the doors of a few cabinets and try the open design that way. If you're not feeling it, simply re-hinge the doors.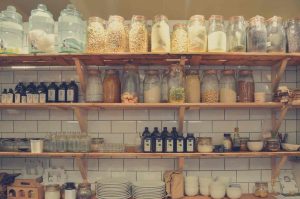 Light, any way possible. Light, any kind of light, is nowhere more important than in the kitchen. And kitchen light is often bad. Make it better. After all, there's nothing that makes a room feel dark and small than darkness.
Add lighting to the cabinetry: under, over, and even inside.
If you have a window, unveil it. Remove the valance or blinds and let the natural light inside.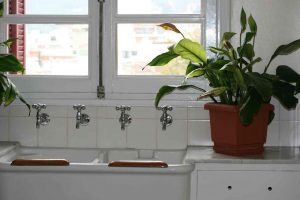 Paint. No matter the color you pick to keep it monochromatic: no visual barriers, no "eye stops". And we really mean it when we write 'no matter the color' because even though pale colors are often thought to make a space look bigger, don't think you can't paint differently than that idea. Dark colors can create the feeling that the walls have receded and the room is bigger than it is in reality.
Don't let a small kitchen be an issue…make it look bigger in the time it takes to make a pizza!
Lauren Fleming of American Freight Furniture & Mattress contributed to this article. American Freight Furniture offers everyday outlet pricing available to the general public with over 140 store locations nationwide.
American Freight Furniture & Mattress to www.americanfreight.us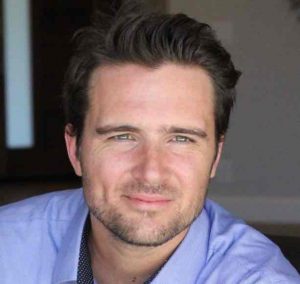 Highland Park Homes For Sale | Highland Park Houses For Sale | Highland Park Real Estate
This article, 6 Ways to Make A Small Kitchen Look Large, was provided by Glenn Shelhamer of The Shelhamer Real Estate Group. If you are selling your Highland Park home, I have a comprehensive marketing plan, including preparing your Highland Park home properly that will help get your home sold in less time and for more money. Call me at 310-913-9477 or contact me to discuss how I will get your home sold.
Contact Joe Tishkoff, from Skyline Home Loans for a mortgage Pre-Approval.