We're sure you'll agree with us, if you're looking for Silver Lake houses for sale, heed the word of your Mother: Honest is always the best policy. Here are 4 things Silver Lake home sellers must disclose when selling. Enjoy!
Lead paint
One item is a must when it comes to being upfront with potential buyers: the use of lead-based paint in your home. p.s. don't lick the walls.
"If the home was built before 1978, each party in a transaction needs to sign a lead paint disclosure," says Glenn Shelhamer from The Shelhamer Real Estate Group in Los Angeles. "This is a federal law and applies to every state. No matter if you think the lead paint has been removed or not, it still needs to be disclosed."

Pests
Whether it's snakes, bugs, or rats, in most states, as in California, sellers are required by law to disclose any sort of pest infestation or issue.
"My team recently sold an apartment where the actual apartment was fine, but the residences directly above and below had small bedbug infestations," says Kendall Key, a broker with RealPro Eastside in Los Angeles, CA. "While not legally required to disclose this fact, as the place for sale did not actually have any bedbugs, I thought it a smart move to tell any serious would-be buyers, as it was better they hear it from me, the seller's agent, rather than their attorney finding it out and it looking like we had tried to be sneaky or hide this material information."
Emotional defects
Depending on your location, you may be required to disclose what some call "emotional defects" about a home — specifically, if a murder, suicide, or violent crime occurred there. In California, for example, Civil Code 1710.2 details that any death on a property does not need to be disclosed if it occurred more than three years prior to the sale of the home. But read the fine print: If a buyer asks, this same statute requires the seller to disclose any death on the property more than 3 years old – how do you like them apples?
Neighbor disputes or boundary issues
It might not seem like a big deal that your fence is 1 foot inside your neighbor's property line, but it can affect a new owner down the road. What may seem like a small neighborly dispute could actually become a major one when homes change hands, so it's wise to disclose it upfront. Got it?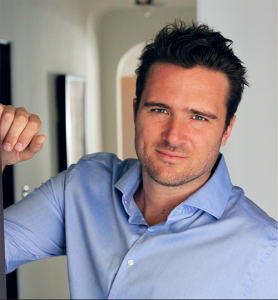 Your Silver Lake Real Estate Expert
I'm a local real estate agent with The Shelhamer Real Estate Group, and It would be my pleasure to help you find the perfect property to call home in Silver Lake, CA, or if you're thinking about selling a house, condo, or multi-family building in, Studio City, Sherman Oaks, Encino, North Hollywood, Toluca Lake, or Burbank it would be a privilege to help you get top dollar for the sale of your property.
Lets chat sometime. 310-913-9477 or contact me.