On Sunday, October 2nd the 3rd Annual Eastside Food Festival is back at Mack Sennett Studios in Silverlake. For the third year, guests will gather at the historic studios to enjoy unlimited delicious food and drinks from LA's favorite Eastside restaurants, watch intriguing panel discussions hosted by Food is the New Rock, learn techniques from local chef food demonstrations, and enjoy custom libations with fellow LA food enthusiasts. The festival supports local sustainability, featuring locally owned / operated businesses including over 30 local vendors including restaurants, celebrity chefs, caterers, locally owned brands, and more. Unlike any other food festival, the Eastside Food Festival celebrates the unique and diverse culture (and of course food!) of LA's Eastside neighborhoods.
Participating vendors include: Little Beast, Homestate, Jeni's Ice Cream, Sticky Rice, Ohana Poke Co, Starry Kitchen, Buttonmash, Knuckle and Claw, Same Same Thai, Pok Pok, Lord Jones. Kitchen Mouse…and many more. Wine will be provided by Silverlake Wine Shop, craft beer will be poured by Angel City Brewery,and other delicious drinks will be provided by Our/ Los Angeles Vodka, and Ventura Spirits.
Some highlights of events: 
THE BIG GREEN EGG® GRILLING DEMONSTRATION STAGE
In addition to the indoor events stage that features Discussion Panels and Educational Q&As, this year's Eastside Food Festival will include an all new outdoor grilling demonstration stage hosted by the
Big Green Egg®, the ultimate cooking experience. Featured Guest demonstrations include:
                     Chef Ray Garcia of Broken Spanish and B.S. Taqueria, DTLA and
                     Esquire Magazine's Chef of the Year 2015 
Making B.S. Taqueria's Cauliflower al Pastor
                     Chef Steve Samson of Sotto and Rossoblu 
Making Grilled Lamb Shoulder, Mint Salsa Verde,
Squash in Agrodolce, and Long-cooked Cauliflower
THE INDOOR PROGRAMING STAGE
CANNABIS 101 W/ LORD JONES CANNABIS-INFUSED EDIBLES
Expert talk and Q&A with the proprietor of Lord Jones Cannabis Edibles and the Hollywood Hills Wellness Association for a lively discussion of all things new and exciting in the burgeoning world of high-end cannabis.
General Admission and VIP Tickets STILL AVAILABLE! (including discounted ones for the designated driver) Gete them here: http://eastsidefoodfest.com/tickets/
When: Sunday October 2nd, 5PM-8PM
Where: Mack Sennett Studios
More Info and Pictures from past festivals: http://eastsidefoodfest.com/
Proceeds from the event will benefit PATH (People Assisting The Homeless), Check out Silverlakeblog's feature on PATH and the great things they are doing in the community!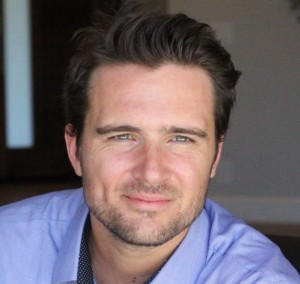 Your Silver Lake Neighborhood Realtor Expert
I'm a local real estate agent with The Shelhamer Real Estate Group, and It would be my pleasure to help you find the perfect property to call home in Silver Lake CA, or if you're thinking about selling a house, condo, or multi-family building in, Los Feliz, Silver Lake, Hollywood Hills, Atwater Village, Echo Park, Mount Washington, or Downtown Los Angeles, it would be a privilege to help you get top dollar for the sale of your property.
Lets chat sometime. 310-913-9477 or contact me.