10 Tips to Keep Our Pets Safe this July 4th: This 4th of July take note to ensure your furry friends are safe with these tips! We humans love to oh-and-ah at the fireworks displays around town, but it'll make any pet surely go insane. Remember: NEVER Use Fireworks Around Pets.
It may seem obvious, but even if your pet is used to being outside, the resulting panic caused by fireworks or other loud noises may make them break their restraint or jump a fence in a terrified attempt to find safety.
The safest place for your pet is at home, not in a crowded, unfamiliar and noisy place. The combination of too many people and loud fireworks will make your beloved pet freak out and desperately seek shelter. Leave the TV or radio on to block out the noise of the fireworks. Locking them in the car is also not an option – it's against the law in California
If your pet manages to break loose and become lost, without proper identification it will be that much harder to get them back. Consider fitting your pet with microchip identification, ID tags with their name and your phone number, or both. It is also a good idea to have a recent picture of your pets in case you have to put up signs.
Below are 10 tips on how to prevent the stress fireworks can cause on animals:
Create a Safe Haven for your Pet – lay them by their favorite blanket, place their toys next to them, anything to make them relaxed and CALM
Food and Hydration – leave sufficient amount out by their comfort zone
Play Soothing Music – Soothing sounds may help drown out the fireworks and help them relaxxxx
Prepare your House – Keep the lights on to make them feel safe, dampen the noise by closing a curtain or cover a cage with a blanket
Thundershirt – made to snuggle your animal to make them feel safe
 Medications – Something to help snooze it out during the night
Keep your pets inside – Pretty Obvious!
Proper Identification – name tag or dog chain
Stay Calm – Dogs sense and feel you. If you freak out, chances are they will freak out. STAY CALM
Stay with your pet – If possible skip the fireworks show and instead snuggle up with them on the couch
10 Tips to Keep Our Pets Safe this July 4th

Happy 4th everyone! Woof! Meoooow <3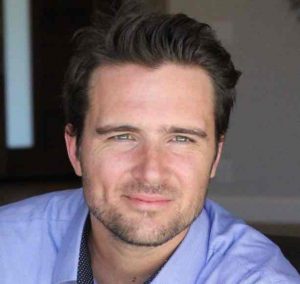 Your Silver Lake Neighborhood Real Estate Agent
I'm a local real estate agent with The Shelhamer Real Estate Group, and It would be my pleasure to help you find the perfect property to call home in Silver Lake CA, or if you're thinking about selling a house, condo, or multi-family building in, Los Feliz, Silver Lake, Hollywood Hills, Atwater Village, Echo Park, Mount Washington, or Downtown Los Angeles, it would be a privilege to help you get top dollar for the sale of your property.
Lets chat sometime. 310-913-9477 or contact me.
For a mortgage, loan Pre-Approval Contact Joe Tishkoff, from Skyline Home Loans.