This article we're going to look at: Want To Buy A Home In Los Angeles? It's no secret the Los Angeles housing market is tight, it's a seller's market right now, and prices are spinning upwards on a steady tick, but that doesn't mean it's a bad time to buy a home in L.A.
"Don't wait to buy real estate, buy real estate and wait."
Our Los Angeles city has a reputation that everyone has millions of dollars in their back pocket, living on the beach or in palaces overlooking West Hollywood and Beverly Hills, ya know, like in all the movies. Reality is far from that stereotype. Most of our L.A. residents and my real estate clients are hardworking median income folks. I do have the occasional 4000 Sq Ft house selling in Los Feliz near $6 million dollars or the mid-century "deep fixer" or "tear down" closing escrow all cash in 15 days for $2 million, or even a swanky high rise condo in DTLA grabbing $1 million in the Eastern Columbia a floor below Johnney Depp's unit, the question on most homebuyers minds, "how on earth can we afford to get into this housing market?"
Today we're going to break down the nuts and bolts of buying a home in Los Angeles. I'm sure you'll agree with me, once you adjust your expectations you'll figure out where you fit in the L.A. real estate game. If you're a long-term Los Angeles resident and plan on keeping it that way, you would be wise to buy a spot you can afford in an area you can afford rather than renting (paying someone else's mortgage) in a neighborhood you wish you could afford to buy.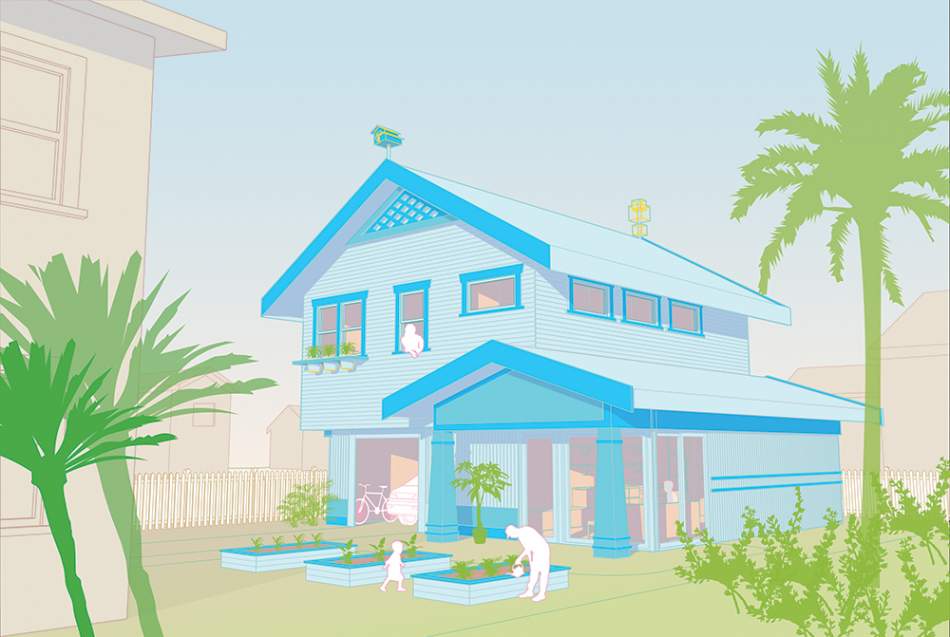 Location is key – Or is it?
I think it's important to first put a reality check into your buying expectations. Everyone in Los Angeles wants to buy more house than they can comfortably afford. I was in this same boat when I bought my house and ended up buying a house in Highland Park I comfortably afford. It's smart to remember "don't wait to buy real estate, buy real estate and wait." Buying a house in an upswing neighborhood that hasn't "happened" yet is one of the best-kept secrets in Los Angeles. I'm a Los Angeles Realtor who knows how to find the home that will make you a mint and you'll be able to move up in a bigger better house in less time without the headache of biting off more mortgage than you can comfortably chew. Nobody should be house poor.
The Basic Math of Buying a Los Angeles Home
Most of the entry-level properties I have been selling in 2017 to first-time buyers are roughly between $350,000 for a small 1 bedroom + 2 bathroom condo and $700,000 for a 3 bedroom + 2 bathroom house. Potentially you could buy for as little as 3% FHA downpayment, however, most buyers elect for up to 20% conventional downpayment loan or more. With a $350,000 purchase price  10% downpayment is $35 thousand, and $700,000 would be $70 thousand – this isn't including reoccurring and non-reoccurring closing fees. According to the website joetishkoff.skylinehomeloans.com your monthly payment would be $1,549.61 on a $350,000 purchase with 10% downpayment.
Work with a skilled Mortgage Broker
You can potentially qualify for a loan at up to 45% of your income but this comes with a caveat. If you elect for a high mortgage and you don't have other streams of undocumented income it's easy to fall into the trap of house rich and cash poor ( which we briefly covered in the beginning of this article). This would mean you have the house but maybe cannot afford the furniture or your paying for date night or vacations, or holiday gifts racking up the credit card bills. Or even worse, you'll have to forget about an emergency funds account or saving for your retirement.
Conclusion
As a local Los Angeles Realtor, I'm here to give you advice and you can use me as a soundboard for your real estate decision making. I also work with talented financial advisors, mortgage brokers, insurance agents, and home contractors to help navigate and troubleshoot your experiencing experince.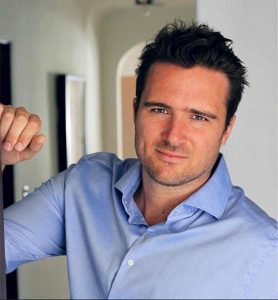 Your Los Angeles Real Estate Expert
This article, Want To Buy A Home In Los Angeles?, was provided by Glenn Shelhamer of The Shelhamer Real Estate Group. If you are selling your Los Angeles home, I have a comprehensive marketing plan, including preparing your Los Angeles home properly that will help get your home sold in less time and for more money. Call me at 310-913-9477 or contact me to discuss how I will get your home sold.
Source: SilverLakeBlog.com