Our friend Chi "Fuzzy" Ip (Silver Lake Love founder) is up to his tricks again empowering the homeless and disadvantaged communities of Los Angeles through the power of human connection. This time using Community Closets in the Sunset Triangle and now at an Atwater Village location.
Chi's new idea started when a woman refused to accept help from him during one of the Silver Lake Love Make Someone Happy Hour outings. Later he found out that the woman's DTLA pimp would have beaten her up if she had accepted help. So the Community Closet idea was inspired from a radical street pimp – awesome!
The closets (which look more like dressers) discreetly helps those who need clothing. There's a portion of people living on the streets who can't accept clothing, even if they really need it, for a multitude of reasons. Chi experienced this first hand when a young girl, wearing nothing but a shirt, at one of his Make Someone Happy Hour refused to take a jacket. Apparently, she was visibly shaking, and she said that if her boyfriend saw her taking clothes from Chi that she would be beaten. What is it with everyone getting beating for accepting handouts?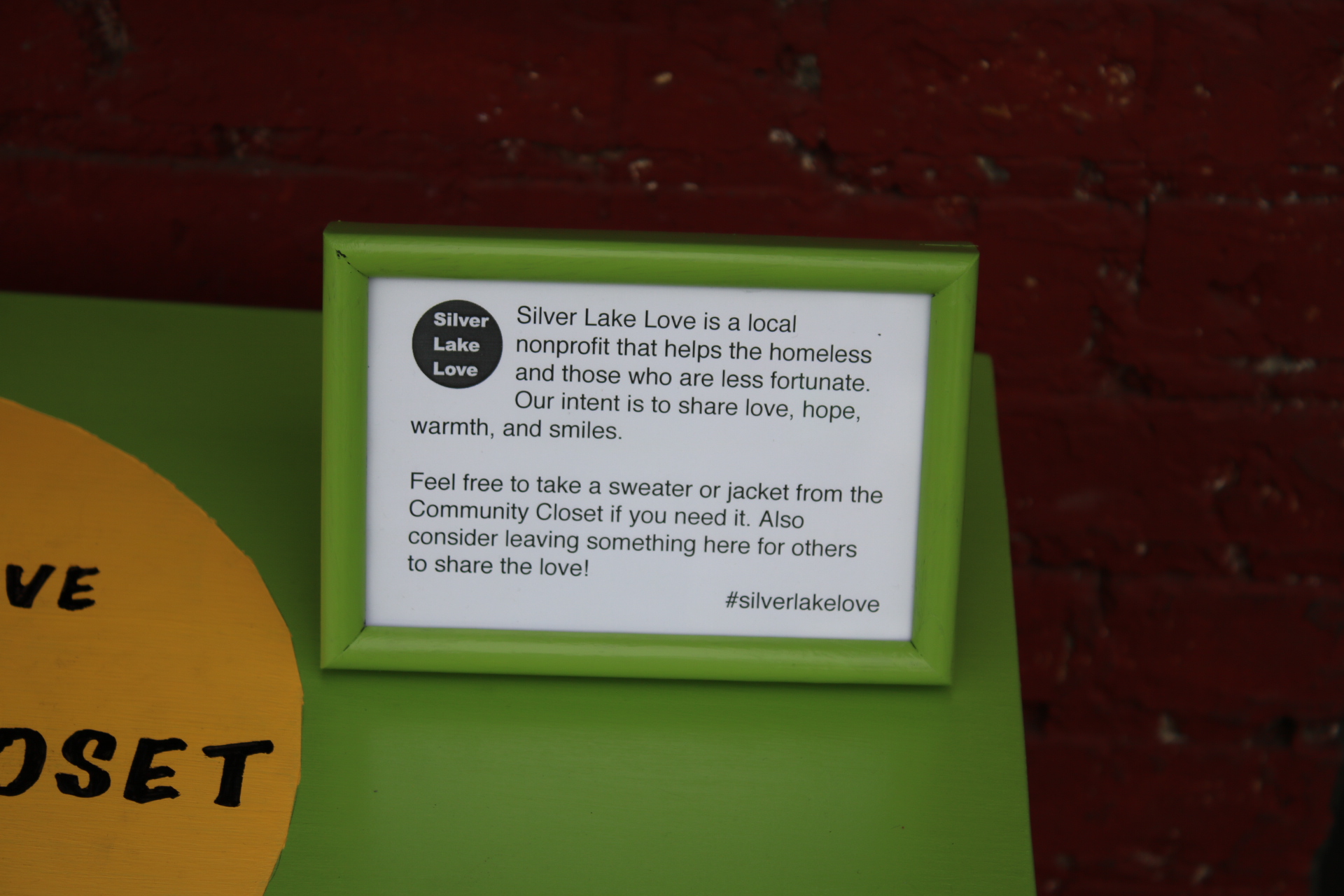 The Silver Lake community closet is located between Pine & Crane and Mornings Nights in Sunset Triangle. Sunset Blvd between Maltman Ave and Edgecliff Drive.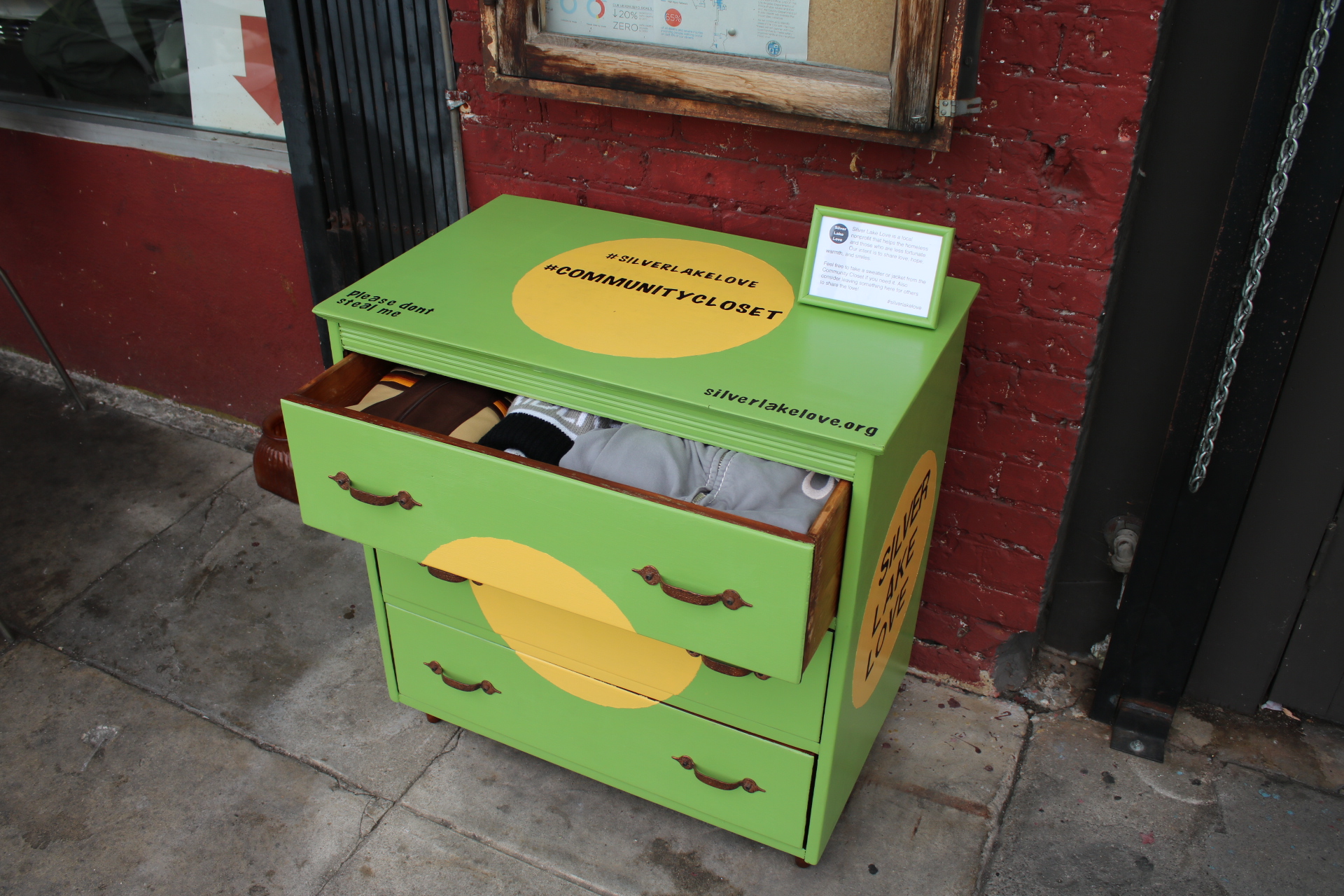 Anyhow, the Community Closet helps to serve all the people who may be ashamed, embarrassed or otherwise can't accept clothes in a normal matter. We love this idea.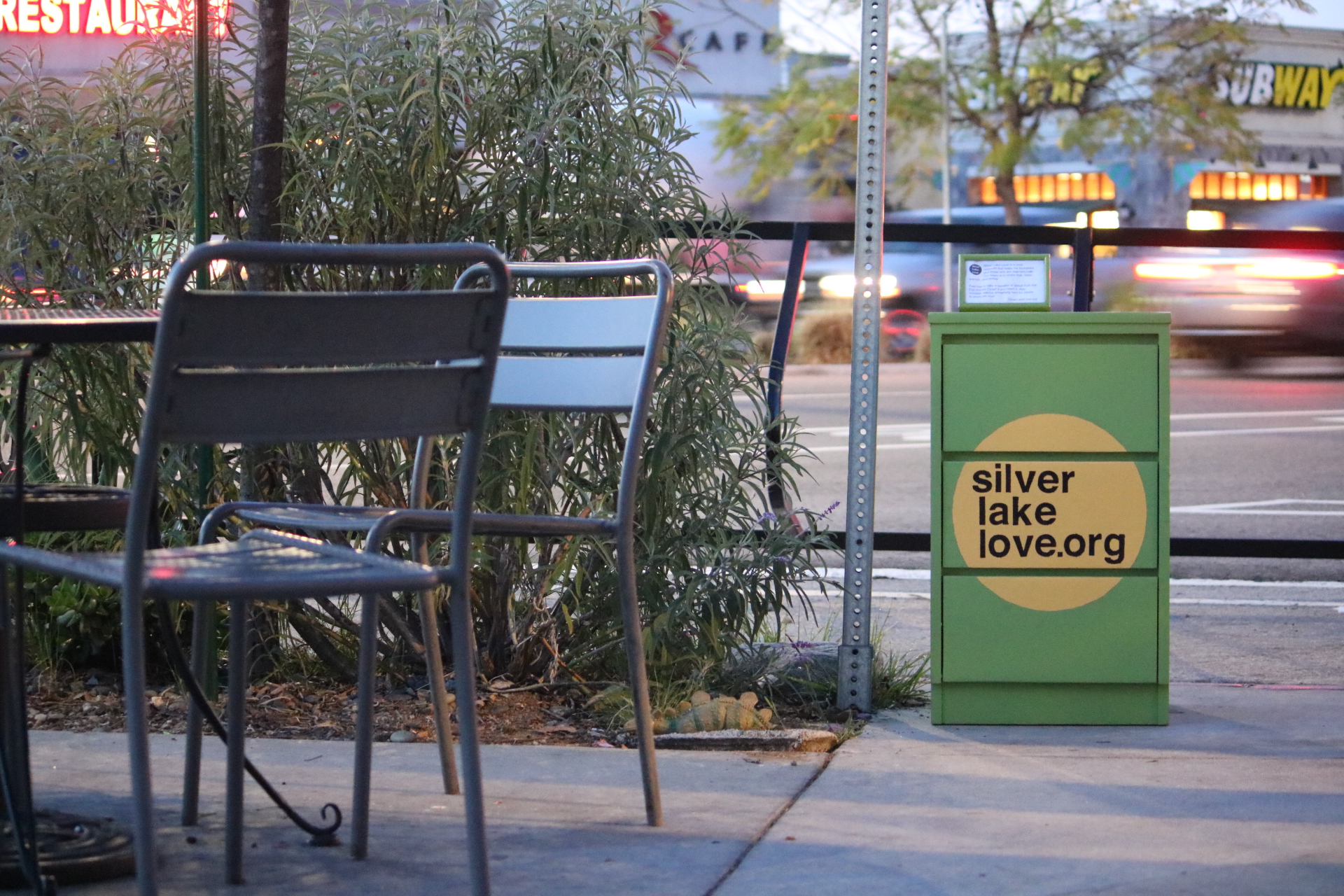 "There's no shame or judgements at Silver Lake Love, just unconditional love, respect  and compassion for our fellow man and woman," Chi says.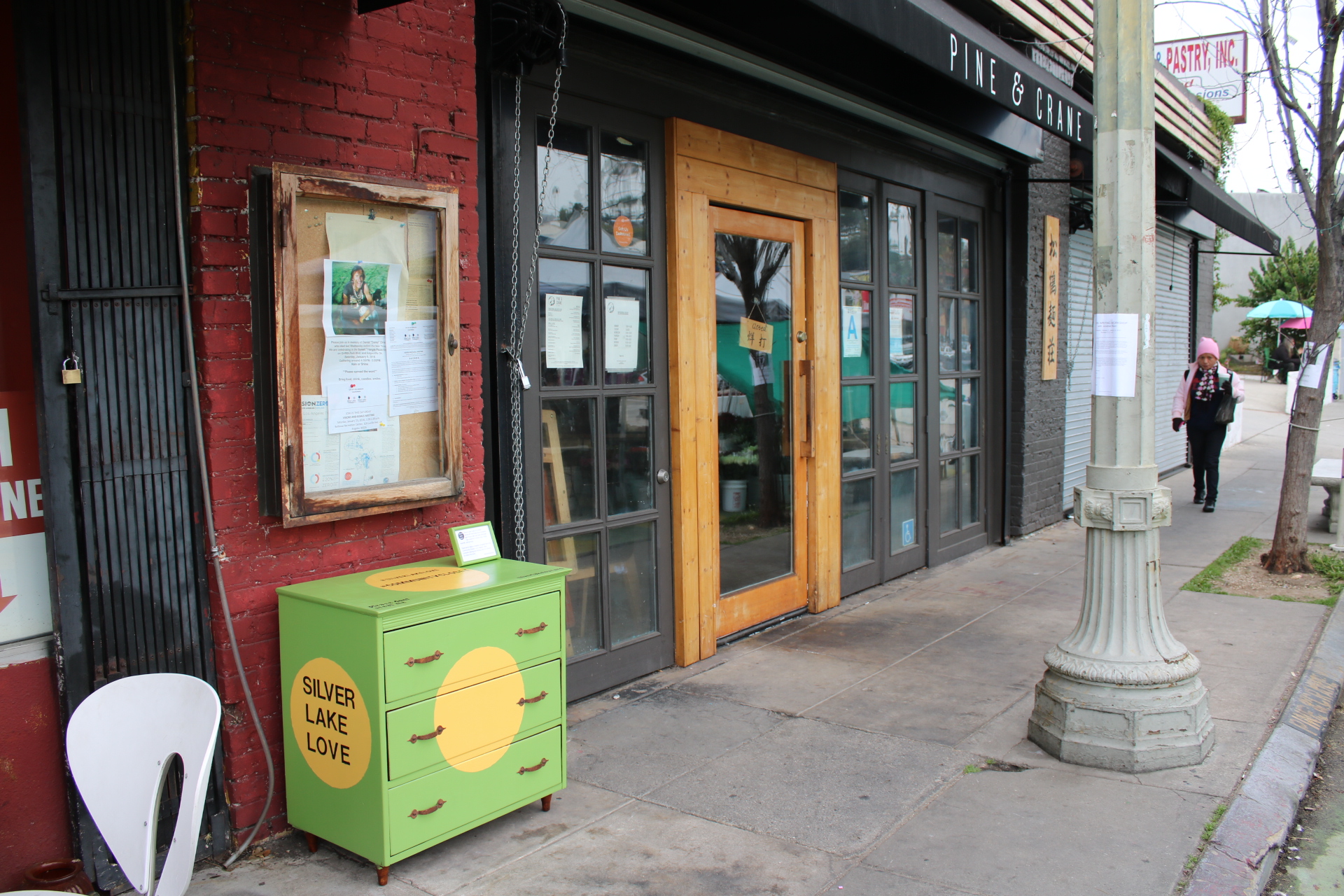 "For all of those who are cold or in need. Feel free to tuck in whatever clean clothes you wish to donate or to take what you need if you are cold," Chi Says.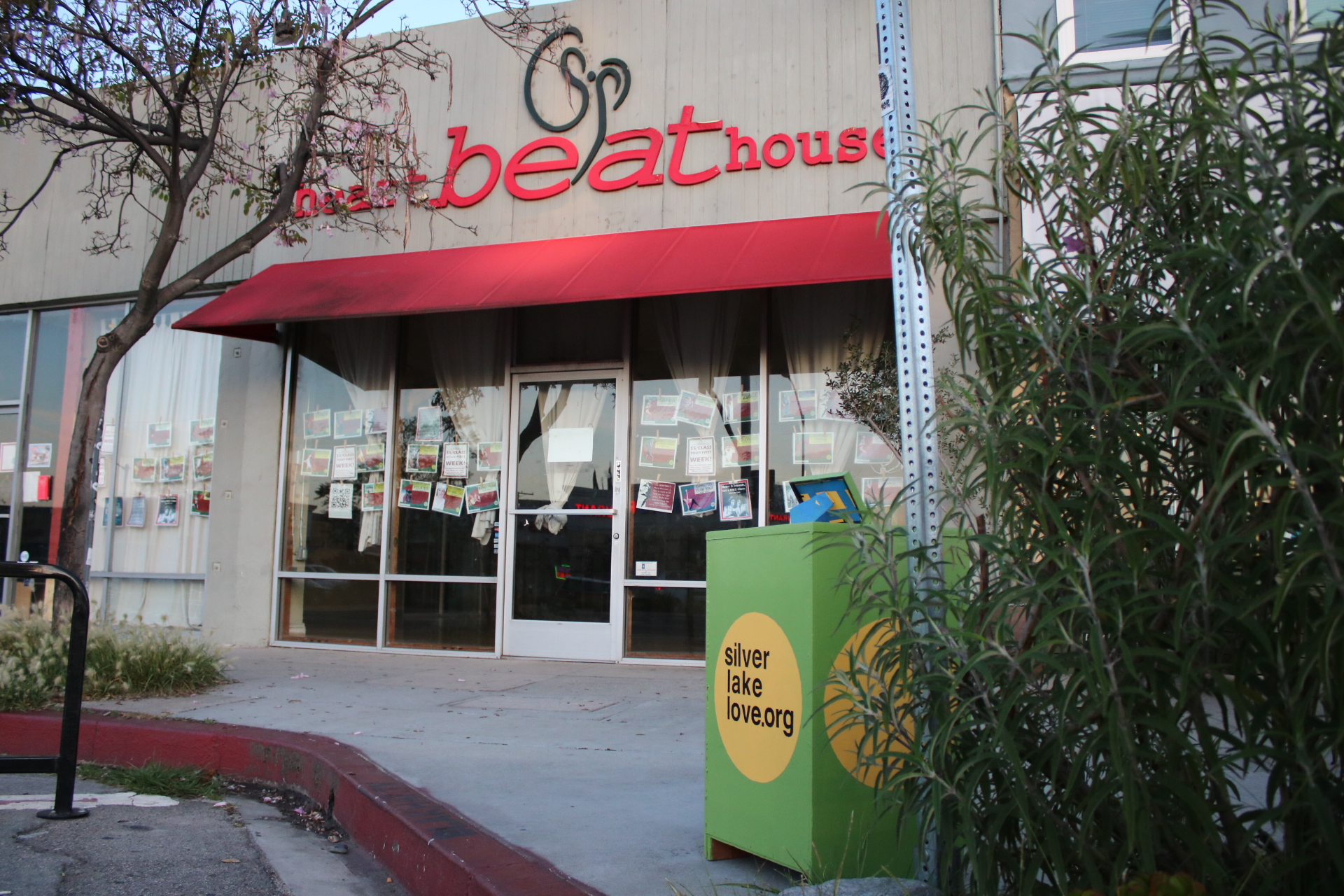 The second Community Closet popped up in Atwater Village and Chi couldn't be happier. He boasts that the dressers work flawlessly. Some of the concerns he had were that someone might simply steal everything inside the dresser, or even steal the entire dresser itself, but it has worked out the exact way he imagined it. People are putting stuff in, people are taking stuff out. "The idea is similar to the free libraries," Chi added. "Take or leave a book- this is take or leave a jacket, blanket, or anything else." Chi's other goal is to spark conversation, thought, and form a stronger community based on bond, connection and empathy.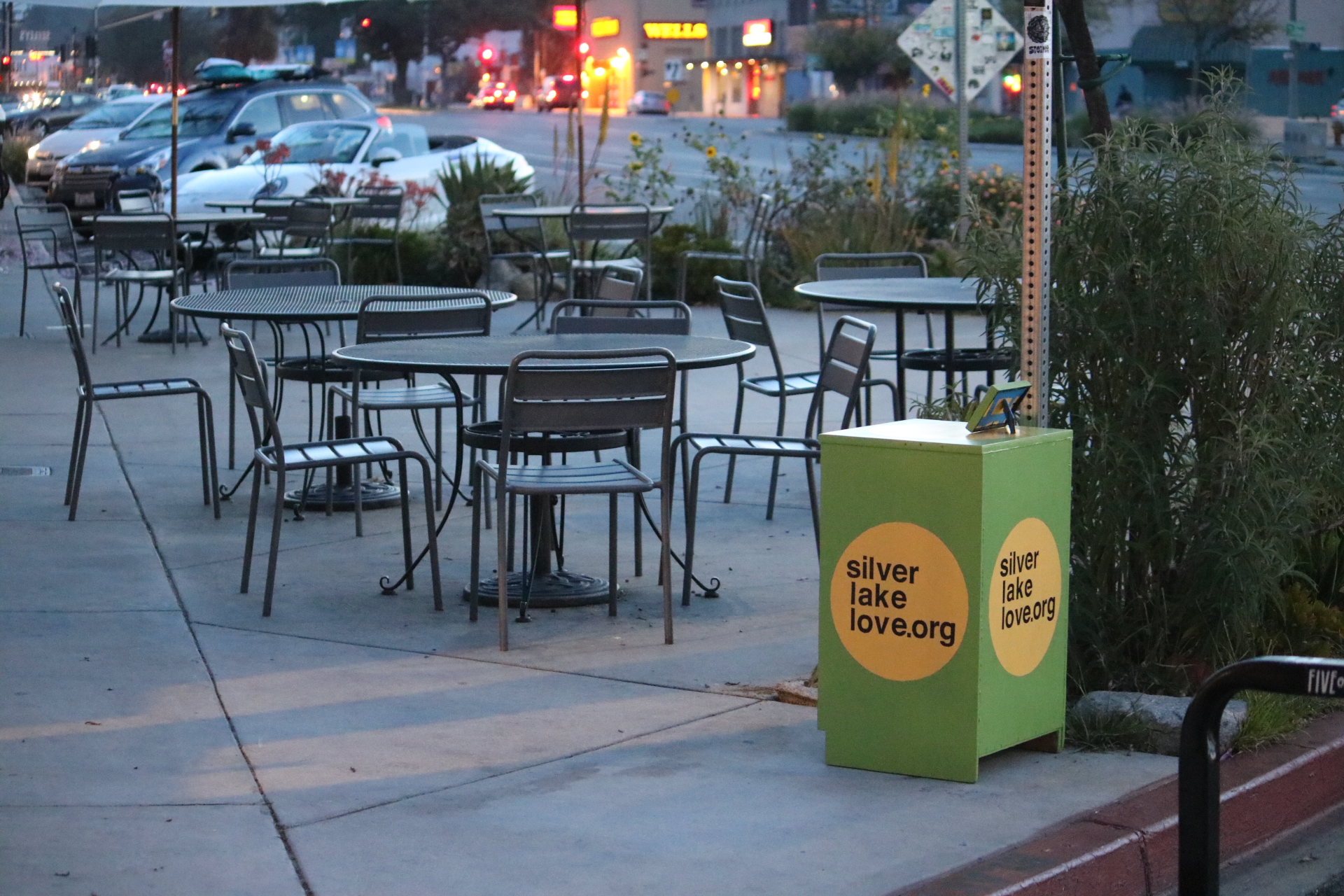 Find out more at Silverlakelove.org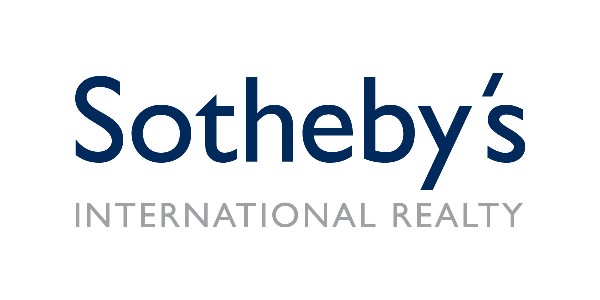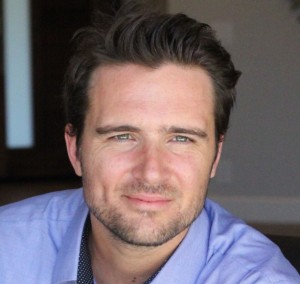 Your Local Realtor Glenn Shelhamer
I'm a local real estate agent with Sothebys International Realty and It would be my pleasure to help you find the perfect property to call home in Silver Lake CA, or if you're thinking about selling a house, condo, or multi-family building in, Silver Lake, Hollywood Hills, Los Feliz, Atwater Village, Glassell Park, Mount Washington, or Downtown Los Angeles, it would be a privilege to help you get top dollar for the sale of your property.
Lets chat sometime. 310-913-9477 or contact me.