As a Listing agent Realtor in Los Angeles, this is a question I hear on a daily basis: How Much Money Do I Need To Buy A House In Los Angeles? That's a loaded question and here's why. The median home price in Los Angeles County is $485,800, however, there are plenty of properties lower and much, much higher value than the median home price. This new analysis from the California Association of Realtors doesn't take into account the incredible number of fixer homes we sell every day to end-users and flippers. There is still plenty of opportunity in the Los Angeles housing market if you're working with a talented Realtor and savvy mortgage broker.
Back to the money you need, at the median home purchase price nearly a six-figure household income-$95,000-is required to comfortably afford the $2,500 per month payments. A recent Census estimates placed the median income in LA County around $56,000—more than $40,000 short of the homebuyer income suggested by the Association of Realtors. That's crazy, right? However, this is not a household income estimate. If you're married or considering buying with a partner who also earns a fair salary homeownership could be in your sightline.

It's also worth mentioning the $2,500 payment mentioned above is after paying a hefty 20% downpayment – $97,000 on the $485,800. That's a whole lot of cash to stomach and most of my clients simply don't have that large amount of savings or even collectively with 401K and retirement. So what do you do?
It's time to give Joe Tishkoff and his Skyline Home Loans team a call. It's certainly possible to get a loan with a significantly lower down payment. FHA loans, for instance, are most first-time homebuyer's best friend. Of course, smaller down payments means larger monthly payments so it's critical you figure out a budget.
At the end of the day, Los Angeles homeownership is no small or easy accomplishment but it is possible with creative financing and working with the right Real Estate Agent to find a diamond in the rough. Don't let the dream of owning a home in Los Angeles get away from you. I can help!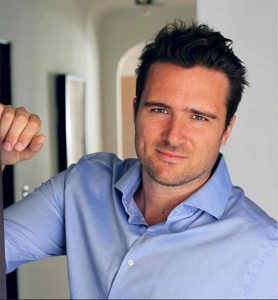 Your Los Angeles Real Estate Expert
I'm a local real estate agent with The Shelhamer Real Estate Group, and It would be my pleasure to help you find the perfect property to call home in Downtown Los Angeles, or if you're thinking about selling a house, condo, or multi-family building in, Los Feliz, Silver Lake, Atwater Village, Glassell Park, Mount Washington, or Downtown Los Angeles, it would be a privilege to help you get top dollar for the sale of your property.
Let's chat sometime. 310-913-9477 or contact me