We here at Silverlakeblog hold a special place in our hearts for Inner-City Arts, a truly inspiring organization that through quality arts education provides undeserved children with the tools and skills to succeed and grow academically and personally. Read some of the amazing things they are doing in their award winning DTLA headquarters here.

Inner-City Arts 2016 Imagine Awards
And on Saturday, October 15, 2016, Inner-City Arts will host its signature annual fundraising event the Imagine Awards in the Samuel Oschin Pavillion at the California Science Center. Under the Space Shuttle Endeavour, The Boeing Company will be honored as a leader in learning, innovation and design. Inner-City Arts will also recognize long-time board member and advocate Susan Emerling-Torres with the Philanthropic Leadership Award.
The evening will feature a food and cocktail hour, an engaging program, a gallery of Inner-City Arts student work, an interactive Creativity Lab display, as well as live music and dancing. The evening will be hosted by Andrea Fiuczynski, Executive Vice President and Chairman, Americas of Sotheby's.
The Imagine Awards Honorary Committee includes such notable Los Angeles leaders as Monica and Philip Rosenthal, Melanie and Richard Lundquist, Michael Maltzan, and more. Silvia Marjoram, a long-serving member of the Inner-City Arts Board of Directors and Regional Vice President at American Business Bank, is Chair of the Inner-City Arts 2016 Imagine Awards Event Committee.
The Inner-City Arts 2016 Imagine Awards occurs during The Boeing Company's centennial year, further adding to the excitement and celebration surrounding the evening.
"Game-changing innovation has always been at the heart of Boeing. As we look to our next 100 years, we want to inspire the next generation of aerospace visionaries. That's why it is important to partner with like-minded organizations like Inner City Arts, to drive the necessary innovation for our future leaders to thrive."
All proceeds from the Inner-City Arts 2016 Imagine Awards support Inner-City Arts' dynamic services which utilize art and creativity to engage students in learning. Come out to celebrate and support in what will be a truly magical evening!
Purchase tickets: here          


More information at: http://www.inner-cityarts.org/events/imagine-awards-2016/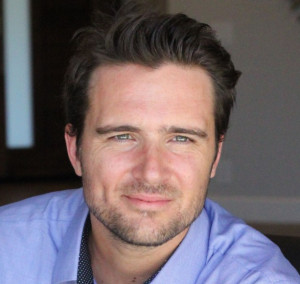 Your Downtown Los Angeles Real Estate Expert
I'm a local real estate agent with The Shelhamer Real Estate Group, and It would be my pleasure to help you find the perfect property to call home in Downtown Los Angeles, or if you're thinking about selling a house, condo, or multi-family building in, Los Feliz, Silver Lake, Atwater Village, Glassell Park, Mount Washington, or Downtown Los Angeles, it would be a privilege to help you get top dollar for the sale of your property.
Lets chat sometime. 310-913-9477 or contact me.