Here at Silverlakeblog we have the privilege to attend events and meet people who inspire us and organizations that are doing amazing things in our community. Children's Bureau is one of those organizations. The non-profit, whose roots date back to 1904, is one of the largest investors in child abuse prevention in the country, and has a significant role in these types of programs throughout Los Angeles County.
Children's Bureau mission is broken down into four areas: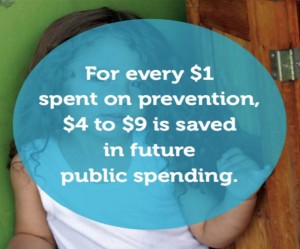 Preventing child abuse and neglect
Protecting nurturing and treating abused children
Enhancing the potential of families and communities to meet the needs of their children
Advancing the welface of children and families through programs such as foster care, adoptions & fostering, development, education, mental health, research, and advocacy.
Did you know that in the Los Angeles-Long Beach-Anaheim area, a shocking 17.6% of people live under the poverty level?! The staff and volunteers at the Children's Bureau aren't just sitting behind a desk, they're rolling up their sleeves and getting into the community to spread the word about programs for families, treatment and training services, and building valuable partnerships (such as the Young Professionals Los Angeles: socializing + young professionals + good cause = score).
One of these notable initiatives rolled out here in our backyard is the Magnolia Community Initiative. A model for large-scale community transformation where all children living in a 5 square mile vulnerable area (including Pico Union, West Adams and the North Figueroa Corridor neighborhoods just south west of downtown Los Angeles) break all records of success in education, health, and parenting and financial stability. The Initiative's key strategy is to build a social movement for community wellness, and through the help of city, county, and community organizations, reach these many families and children in need as possible.
What really sets Children's Bureau apart is the core commitment to reach and provide services to children and families in need NOW. You've probably seen the many billboards and buses around town promoting the recently launched campaign, #TheGreaterShare, which is a social movement to prevent child abuse and as explained by Children's Bureau's president and CEO, Alex Morales: "The Greater Share message is one we hope resonates with the community and inspires them to donate, volunteer and share our message."
Who knew that something as simple as a hashtag could spread the word far and wide to a great cause!? If you have a story to tell, a picture that resonates with you, or have a family member or friend who is involved with foster care, adoption or preventing child abuse, connect with the cause by posting about it and using #TheGreaterShare!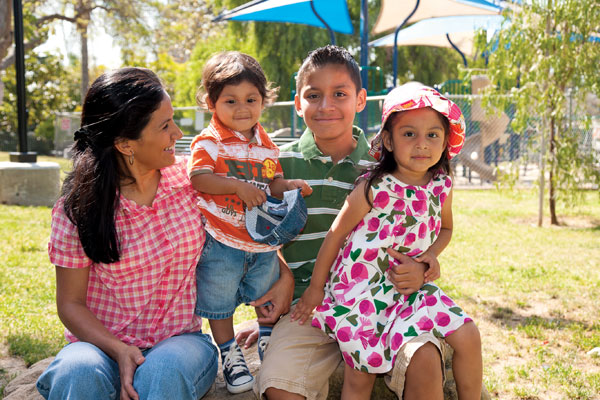 Children's Bureau | 94% of families served by Children's Bureau live at or below the poverty level in Los Angeles
We caught up with Kaya Okuniewski, Social Enterprise and Marketing Manager at Children's Bureau, a young professional who inspired us with her passion for the role she plays and the work she does with the organization.
How long have you worked for Children's Bureau and what's your role?
I've been at Children's Bureau for just a little over two years. I hold a dual position at Children's Bureau as the Marketing Manager and Social Enterprise Manager.
What was your previous job and how did the path lead you here?
During my years as an undergrad, I worked at Crumbs Bake Shop. I fell into the private sector because I needed a job, but I climbed the ranks quickly, and became an assistant district manager, a job that kept me engaged and challenged for the time. Meanwhile, I was working at a number of nonprofits as an intern and volunteer. At these organizations, I noticed a lot of their financial instability was caused by weak organizational structures, and/or inefficient use of funding. With my business background, I was able to help these groups spread their limited funds. Because of this experience, I decided to pursue a Master's in Public Administration, a degree with an inter-sectoral focus that combines knowledge and practices from the private, public, and nonprofit sectors.
The organization has been around for a long time, what makes Children's Bureau stand out amongst others?
Children's Bureau is an all-encompassing force against child abuse. Beyond our treatment for victims, we engage in active preventative work both in homes and in the community, and are leaders in child care research and advocacy.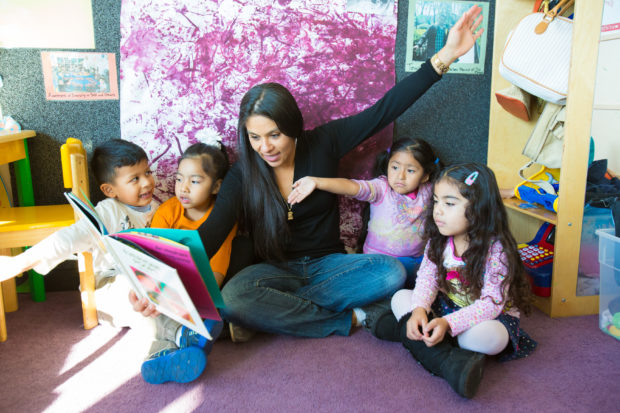 Children's Bureau | More than 30,000 children and parents helped each year throughout Southern California
What are some of the challenges facing families and children in the Los Angeles Metro area?
Through our research, we discovered that educational success, good health, economic stability and safe and nurturing parenting are the key factors to ensuring children live free of abuse and neglect. Underfunded schools and inaccessible healthcare are hurting LA's children directly. Parental unemployment, food and housing insecurity, and other stresses on parents also have major impacts on a family's functioning.
What defines an at-risk child?
An at-risk child is someone facing potential impediments to their successful development into adulthood. These obstacles may be internal, inter-personal, and/or environmental. Homelessness, an experience of child abuse or neglect, or mental disability are examples of markers that a child may be "at-risk."
Homelessness in Los Angeles County, particularly in downtown LA, has been in the news a lot lately. Is this a children's issue?
Absolutely. Families that have lost their homes have a harder time procuring temporary housing at LA's already over-filled shelters. Families also bare a larger financial burden, making it harder to rise out of poverty and back into stable living conditions. However, the county has worked to increase the number of family housing shelters in recent years, leading to a 19% drop in homeless family members in LA last year.
Can you tell us some of the people that have inspired you within the organization and outside?
I am really enthralled by our Child Development coordinator at the preschool, Paquita Mansouri. The preschool focuses on preventative care with age groups from 0-6, a key age in a child's development, when we have the opportunity to make a hugely beneficial impact. Studies have proven that for every year that a child is behind developmentally, the likelihood increases that they will face poverty and disability in adulthood. There aren't many grants for preventative care, which makes Paquita's devotion and involvement all the more crucial, as she dedicates herself to keep the program going with the limited money we're able to raise.
What is the Magnolia Community Initiative?
MCI is a group of over 70 county, city, and community organizations that have joined forces to improve the lives of the children living within the 5-square mile/500 blocks of the Magnolia Catchment Area in LA. Born out of a strategic plan within Children's Bureau, the goal of MCI is for the 35,000 children in that region to break all records of success in their education and their health, and the quality of nurturing care and the economic stability they receive from their families and community.
Can anyone come to you if they suspect child abuse, or what is the process?
Yes, Children's Bureau is prepared to take reports of suspected child abuse. We have counselors on site who help the concerned party to file an official report with the county or city. Once the incident is reported, the child and/or parent receives Children's Bureau services.
Children's Bureau's focus is on children, but it seems there is training and resources offered to parents and families alike. Can you tell us what some of those are?
Yes, the well-being of parents is crucial to us; we educate and aid parents in order to strengthen the family and create a caring community. We offer many services for parents, such as NuParent, a program for parents of children ages zero to five where parents participate with their children to enhance and improve both the learning and bonding processes. We have home visiting health programs, mental health counseling, as well as legal assistance and adult literacy/ ESL classes through our affiliate Family Resource Centers and support groups.
The organization helps step by step if parents and/or families are interested in adopting or fostering?
Children's Bureau holds informational meetings for parents or families interested in adopting or fostering, and has trained staff to help families through the entire process. Families receive help as they fill out the application, meet with Family Development Specialists and matchers as they prepare, and work closely with CB social workers once they are assigned a child.
If we had a chance to peek at your schedule, what would an average day look like?
I spend a majority of my day on conference calls and meetings, forming partnerships to help raise awareness of our cause. I work with people across sectors: newspapers, online outlets, advocates for child abuse prevention, corporations, and individuals, anyone who is looking to make a difference in the community.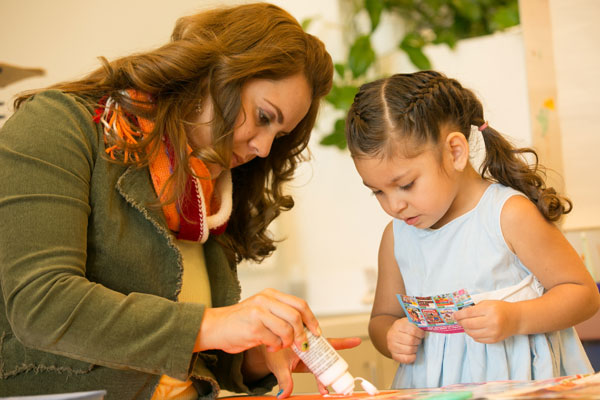 What inspires you?
Passionate people. I like people who lead by example, who are sincere about their commitment to a cause that they love, and what I find at Children's Bureau is that every individual is that person, the person who is passionate and excited about what they do. Working in that environment is motivating and challenging because I am surrounded by people who work their hardest.
Of all the prevention and advocacy programs the Children's Bureau offers, which would you say are the most critical and valuable in helping families?
When Children's Bureau began its family-based services program, it developed its own system of evaluating family functioning. The Family Assessment Form helps caseworkers interview their families and record data, allowing them to focus most on helping their families improve. The FAF Software has been used to bring counseling and vital services to over 15,000 families around the world.
Parenting is a scary thing but many parents might not admit to needing help. What would you say to them?
Asking for help is not about revealing what is wrong, but about giving parents the tools to give their children the best possible environment in which to grow. Every parent can benefit from an outside perspective, and our professionals have the experience to help all parents reach their full potential.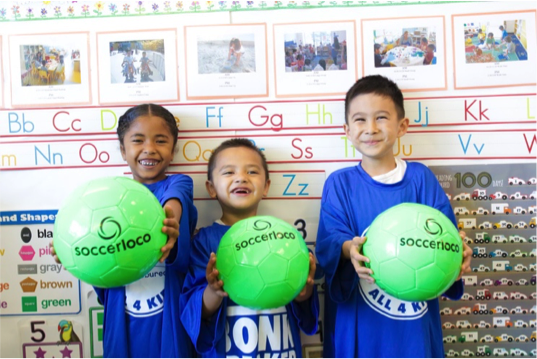 Children's Bureau: Enhancing the lives of families, one child at a time
Can you tell us about a success story that truly touched your heart?
Mollie Jelks is a resource parent (foster care and adoptive parent) who has fostered 83 kids here at Children's Bureau and adopted four. She serves as a P.R.I.D.E. trainer, a required training for any person interested in foster care and adoption. She is the ultimate "leader by example." She experienced the foster parent system herself and now she is teaching others how to join her. She has gone beyond herself to give her children the best. She builds them a support system, giving each of them two godparents, so they can always have someone to care for them if she cannot. Her children are growing up to be successes in their own right, all thanks to her devotion and care.
What is one of the most valuable things you have taken away from working with the Children's Bureau?
There are so many examples at Children's Bureau of the large impact a little help can do. One of our partners, soccerloco, donated soccer balls to our preschoolers who don't have their own. Suddenly, these children were motivated to exercise, and were enjoying interacting with teammates and their community. A small contribution goes a long way.
To learn more about Children's Bureau, donate, or volunteer visit https://www.all4kids.org/ for more information.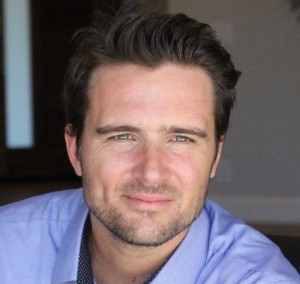 Your Downtown Los Angeles Realtor
I'm a local real estate agent with The Shelhamer Real Estate Group, and It would be my pleasure to help you find the perfect property to call home in Downtown Los Angeles, or if you're thinking about selling a house, condo, or multi-family building in, Los Feliz, Silver Lake, Atwater Village, Glassell Park, Mount Washington, or Downtown Los Angeles, it would be a privilege to help you get top dollar for the sale of your property.
Lets chat sometime. 310-913-9477 or contact me.