[impress_property_showcase property_type="savedlinks" saved_link_id="13675″ agent_id="" show_image="1″ use_rows="1″ num_per_row="4″ max="3″ order="high-low" styles="1″ new_window="0″ ]
Are You Looking For Highland Park Homes For Sale?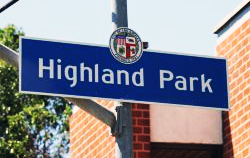 Have you been looking for your dream home in Highland Park, CA? There are tons of Highland Park homes for sale, Highland Park rentals, Highland Park apartments, Highland Park townhouses, Highland Park commercial real estate, and more than our Highland Park realtors have been dying to show here at SilverLakeBlog.com! In Highland Park, CA, where famous names such as Skrillex, Fritz Poock, Richard Loo, Beck, Diane Keaton, and many more have had, and some still have Highland Park real estate they own, there is always more property for sale if you know where to look! The median price listing for Highland Park, CA real estate is sitting at $770K.
The houses for sale in Highland Park CA as well as homes for rent in Highland Park, are hot and have been selling quickly, with less than 40 days on the market and receive around 7 offers in this time frame. In just the last 30 days, there have been 34 houses for sale in Highland Park, multiple Highland Park apartments, 17 townhouses, 16 multi-family homes, and 2 condos all listed for sale that are already sold! Talk to a Knowledgeable Agent
Find Your Happy Place. Search the MLS for Free:
What are you waiting for, Glenn Shelhamer of SilverLakeBlog.com is ready to assist you in finding your next home, are you ready to own it? Search below or Contact us at (310) 913-9477 today for more information and let's get started!
[idx-omnibar styles="1″ extra="0″ min_price="0″ ]
Discover More Than Just the Property For Sale in Highland Park, CA
Highland Park is a walking friendly neighborhood in Los Angeles with a high 73 for a walk score. The area has approximately 4,984 jobs available and around 53,330 residents. Finding Highland Park Los Angeles homes for sale is easy as you can explore surrounding popular neighborhoods such as Cypress Park, Garvanza, El Sereno, Monterey Hills, Glassell Park, Eagle Rock, Montecito Heights, Mount Washington, Olga, Elysian Valley, Hermon, Sierra Vista, Omaha Heights, Northeast Los Angeles, and Lincoln Heights. SilverLakeBlog.com's database for Highland Park rental listings updates every 15 minutes so that you can get an accurate look at what is available for you. Using a realtor and other tools available to you with SilverLakeBlog.com in Highland Park, finding your dream home in Highland Park among the many Highland Park property for sale listings is possible. The highly rated real estate agents here at The Shelhamer Real Estate Group in Highland Park, CA, are experts in the local areas and can answer all your questions about Highland Park houses for sale; they know the inside information for the area's schools, properties, neighborhoods, and most importantly all the latest listings, and more!


Real Estate in Highland Park, CA 90042 · 90050 · 90041 · 91105 · 91030
Find all the tools you need to narrow down the search for your home with filters such as the number of beds, baths, price, acreage, and even square footage of your dream home. Let the company that has been redefining how you buy a house and how you see real estate, service you! Check out SilverLakeBlog.com's lower prices, advanced industry technology, and agents that offer full services all to our buyers and sellers in California!
Let's Talk Real Estate – Schedule Call
We Have the Highland Park Houses For Sale You Need!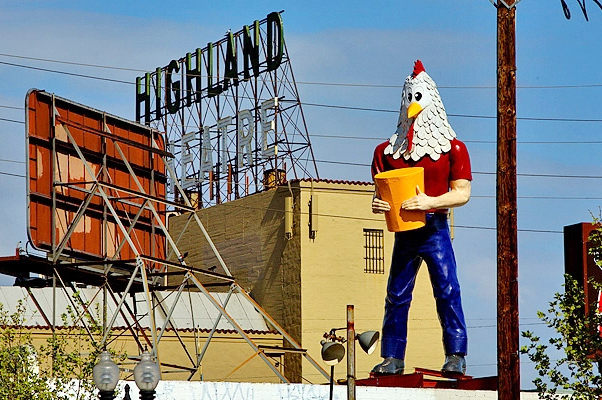 SilverLakeBlog.com offers our clients access to the most up to date information on your real estate needs in Highland Park. We even can show you listings for houses for rent in Highland Park. SilverLakeBlog.com can provide users with access to all of the current listings for condos, single family homes, luxury homes, open houses, town-houses, newly purchased homes, homes that had a price reduction, newly listed homes, up to date market trends, pool access homes, and more for Highland Park real estate!
There was a rise in the early 2000s, for the purchase of houses for sale in Highland Park, CA, that were suffering neglect and the homes were known as Craftsman homes. These homes, dating back as far as the 1950s-1960s, were beautiful Victorian homes that would otherwise be demolished.
The lower rent for these homes made them attractive to younger folks looking for an urban lifestyle. Highland Park has made a name for itself as a location hub or artists, trendy shops, bars, restaurants, galleries, and more. Home to one of the last typewriter shops, Forever 21 was also founded here!
Market Trends
Highland Park Real Estate Trends
Median List Price: $770K
Avg. Sale / List: 102.8%
Median List $/Sq Ft: $545
Avg. Number of Offers: 8
Median Sale Price: $786K
Avg. Down Payment: 20.0%
Median Sale $/Sq Ft: $599
Number of Homes Sold: 32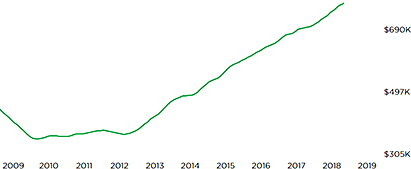 Local Schools
Schools in Highland Park, CA
Transportation
Walk Score®
73/100
Very Walkable
Transit Score®
45/100
Some Transit
Bike Score®
53/100
Bikeable
Highland Park is very walkable! In fact, most errands can be accomplished on foot. Transit is also available, with quite a few nearby public transportation stops and stations. Lastly, there is some amount of infrastructure for biking… Let's take a walk around the block!
Fun Facts
Movies Filmed in Highland Park
Reservoir Dogs (1992)
The Lincoln Lawyer (2011)
Gangster Squad (2013)
Yes Man (2008)
Cyrus (2010)
Notable Residents
Beck, Musician
Daryl Gates, Former LAPD Chief
Zack de la Rocha, Singer
Edward Furlong, Actor
Diane Keaton, Oscar-Winning Actress
Cultural & Historical Landmarks
Lummis House, Est. 1895
Chicken Boym Est. 1969
The York Manor, Est. 1913
Avenue 50 Studio, Est. 1999
Smith Estate, Est. 1890
Popular Searches
Highland Park Cheap Homes
Highland Park Fixer Uppers
Highland Park Homes
Highland Park Condos
Highland Park Pending Listings
Highland Park New Homes
Highland Park Accessible Homes
Highland Park Townhouses
Highland Park New Listings
Highland Park Homes with Pools
Highland Park Homes with Parking
Highland Park Homes with Basements
Highland Park Single-Family Homes
Highland Park Multi-Family Homes
Highland Park Condos for Sale
Highland Park Townhouses for Sale
Highland Park Land for Sale
Highland Park Apartments for Sale
Highland Park Homes with Views
Highland Park Townhomes
Highland Park Homes with Garages
Highland Park Single-Story Homes
Highland Park Vintage Homes
Highland Park Foreclosures
Highland Park Recently Sold Homes
Highland Park Luxury Homes
Highland Park Open Houses
Trust Highland Park's #1 Real Estate Agent – Call (310) 913-9477 for a Free Home Matching Consultation
We are not your everyday brokerage firm. We do not advertise or market ourselves. You will not see our faces plastered on signs or bus stops. You will not spot us soliciting on Zillow, Trulia or Redfin. Our consumers come from direct referrals from those we have worked with previously. By concentrating on long-term interpersonal connections with past clients and not just on marketing ourselves all across the internet or city, we get to focus on what's truly important. You & your real estate needs.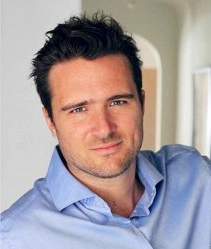 Glenn Shelhamer is an unparalleled real estate YOU want to work with when buying or selling properties in the East Los Angeles and West Los Angeles communities. With a family real estate business spanning over 20 years, Glenn has developed the expertise, negotiation tools, top of the line technology techniques and compassion needed to obtain the results his clients are looking for. Glenn will be standing right beside you as you buy or sell while maintaining the highest standards of integrity, confidentiality, and professionalism. Let's Talk about Highland Park Homes for Sale
Glenn doesn't just live and work in the Highland Park community; he cares for it too.. A deep commitment to service in his private life has led him to be involved with local government and nonprofits. He is proud of his volunteer work with L.A. homelessness groups, and multiple animal rescue organizations. Glenn is the founder of SilverLakeBlog.com where thousands and thousands of consumers and industry professionals come to get their real estate scoop.


Glenn specializes in unique properties in the areas of Silver Lake, Los Feliz, Highland Park, Glassell Park, Cypress Park, Echo Park, Hollywood Hills, West Hollywood, Beverly Hills, Bel Air, Holmby Hills, and the Sunset Strip. If you want the experience of working with a real estate agent who will exceed your expectations, every single time, contact Glenn of The Shelhamer Real Estate Group at (310) 913-9477 today.
New Highland Park Homes for Sale
Browse Photos, Explore New Properties and Find the Perfect House, Condo, Townhouse or Multi-Family Home for Sale in Highland Park, CA
---
[impress_property_carousel property_type="savedlinks" saved_link_id="17952″ agent_id="" display="4″ max="20″ order="high-low" autoplay="1″ styles="1″ new_window="1″ ]